​Your Next Finest
Website Partner
​We learn your opinion to understand scope & opportunity of the business so that we can brainstorm and you succeed
[tcb_post_list id='tve-jump-16fb948c4c6′ query="{'paged':1,'filter':'custom','related':|{||}|,'post_type':'post','orderby':'date','order':'DESC','posts_per_page':'7′,'offset':'1′,'no_posts_text':'There are no posts to display.','exclude_current_post':|{|'1'|}|,'queried_object':{'ID':4524,'post_author':'1′,'post_type':'page'},'sticky':|{||}|,'rules':|{|{'taxonomy':'category','terms':|{|'299'|}|,'operator':'AND'}|}|}" type="list" columns-d="1″ columns-t="1″ columns-m="1″ vertical-space-d="0″ horizontal-space-d="-404″ ct="post_list-43437″ ct-name="Small size 04″ tcb-elem-type="post_list" pagination-type="none" pages_near_current="2″ css="tve-u-16fb9453084″ article-tcb_hover_state_parent="" element-name="Post List" total_post_count="16″ total_sticky_count="0″ posts_per_page="7″ featured-content="0″ disabled-links="1″ no_posts_text="" featured-list="tve-u-16fb8f18555″ horizontal-space-m="0″ class=" article-tcb_hover_state_parent=" ][tcb_post_list_dynamic_style]@media (min-width: 300px){[].tcb-post-list #post-[tcb_the_id] []{background-image: url("[tcb_featured_image_url size=full]") !important;}[].tcb-post-list #post-[tcb_the_id] []{background-image: linear-gradient(rgba(0, 0, 0, 0.7) 0%, rgba(255, 255, 255, 0) 32%), url("[tcb_featured_image_url size=full]") !important;}}[/tcb_post_list_dynamic_style][tcb_post_title css='tve-u-16fb9453091′ tcb_hover_state_parent="][/tcb_post_list][tcb_post_list id='tve-jump-16fbcb81cf7′ query="{'paged':1,'filter':'custom','related':|{||}|,'post_type':'post','orderby':'date','order':'DESC','posts_per_page':'4′,'offset':'1′,'no_posts_text':'There are no posts to display.','exclude_current_post':|{|'1'|}|,'queried_object':{'ID':4524,'post_author':'1′,'post_type':'page'},'sticky':|{||}|,'rules':|{|{'taxonomy':'category','terms':|{|'1′,'121'|}|,'operator':'AND'}|}|}" type="list" columns-d="2″ columns-t="1″ columns-m="1″ vertical-space-d="20″ horizontal-space-d="0″ ct="post_list-43451″ ct-name="Image & Text 07″ tcb-elem-type="post_list" pagination-type="none" pages_near_current="2″ css="tve-u-16fb94afc34″ vertical-space-t="30″ element-name="Post List" vertical-space-m="15″ horizontal-space-m="0″ article-tcb_hover_state_parent="" total_post_count="5″ total_sticky_count="0″ posts_per_page="4″ featured-content="0″ disabled-links="1″ no_posts_text="" class=" article-tcb_hover_state_parent=" article-tcb-events='__TCB_EVENT_|{|{"t":"mouseover","config":{"anim":"sweep_to_bottom","loop":1},"a":"thrive_animation"}|}|_TNEVE_BCT__' article-class='tve_evt_manager_listen tve_ea_thrive_animation tve_et_mouseover tve_anim_sweep_to_bottom' ][tcb_post_list_dynamic_style]@media (min-width: 300px){[].tcb-post-list #post-[tcb_the_id] []{background-image: url("[tcb_featured_image_url size=full]") !important;}[].tcb-post-list #post-[tcb_the_id] []{background-image: linear-gradient(rgba(0, 0, 0, 0.7) 0%, rgba(255, 255, 255, 0) 32%), url("[tcb_featured_image_url size=full]") !important;}}[/tcb_post_list_dynamic_style][tcb_post_published_date type='published' tag='span' link='none' css='tve-u-16fb94afc41′ date-format='F j, Y' time-format='g:i a'][tcb_post_title css='tve-u-16fb94afc44′ tcb_hover_state_parent="]Read More[/tcb_post_list] ​How to Start a Blog on a Budget in 2020
– ​​Editor Guide
​Development & ​Contribution​
​We have developed and contributed to four WordPress plugins so far. All of them exclusively available on WordPress.org plugin directory and free to download.
Click Here to ​Know More About Our Projects
​Add icon ​to WordPress navigationMenu Iconset
​Adds an area before GenesisSticky Genesis Topbar
​Lets user add an topbar area ​Sticky Topbar
​Add unlimited ​CTA contentsSwitch CTA Box
​Tools for Starting and Scaling Website…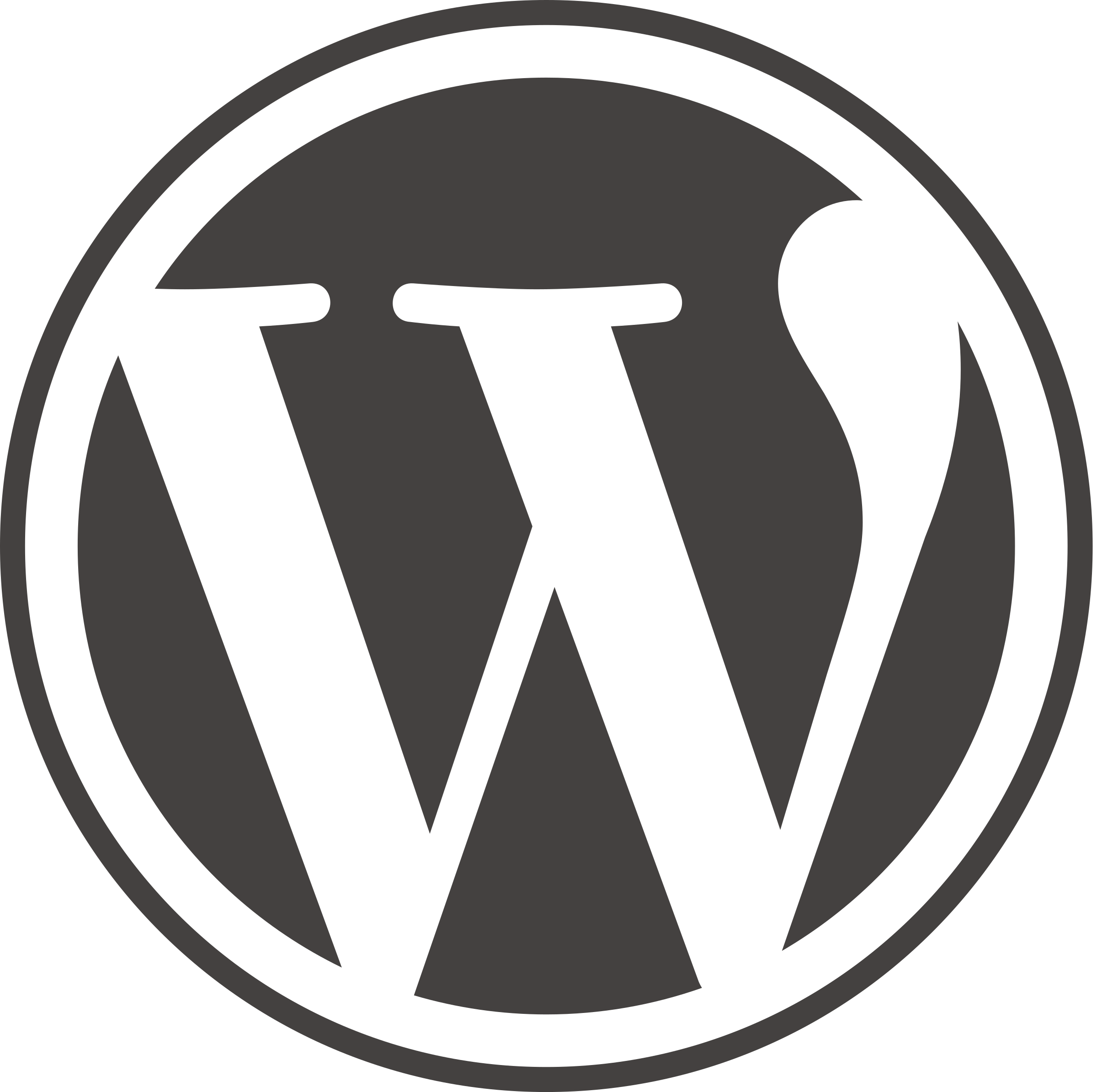 WordPress
​WordPress is one of the best and most popular content-management-system used for website. Using this software ​user can easily manage and maintain his/her website.

​Hostgator
​Hosting is the storage where ​website and its files get stored to run. Hostgator is the fastest and affordable hosting provider. Click on the button to get 60% off at your first purchase on Hostgator.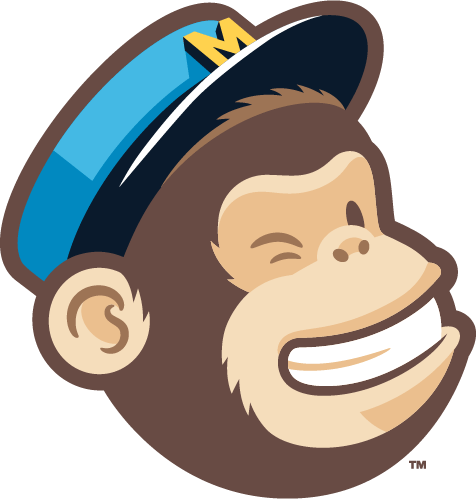 MailChimp
​Emailing ​marketing is one of the best ways to keep visitor or audience engage with website's content or ​product. Mail​Chimp is coolest email marketing tool for sending email to ​audience.
​

STUDIO PLAYER
GENESIS FRAMEWORK CHILD THEME
​Custom Logo Upload Option Instead Site Title and Description
​Full-Screen Search Overlay Form

​​Header ​Background​ Image Customizer

​Built-In Social Share Buttons with Share Count

​Fully Functional Widgetized ​Home or Front Page Settings

​Custom Title ​Styles for Blog Post & Page

​Built-In Related Posts Feature
6 ​WordPress Website Guides You Should Consider Before Starting in 2020
​Online Business Guide – ​​Definitive ​Guide for ​Beginners
​How do you start online business? If you are a beginner who needs some advice on how to go about online business, this post will help you master everything that you need to know. I have covered a complete beginner's guide to online business. The post includes different topics and after reading the guide, it will be easy for you to as you analyze, assess and create one depending on your desire.
​8 Bloggers Making Crazy Money: ​Blogging Money Proof
​Just like with any business, creating a blog that makes money isn't something that happens overnight. Whatever your niche, there are ways to start gradually building an income by writing about what you know, whether that's through ecommerce, affiliate marketing, sponsored articles, or display advertising. In this article, I've identified eight bloggers writing about travel, lifestyle, tech, DIY, and food — all of whom have found ways to earn money from their content….
​3 Most Secure WordPress Hosting​ of All Time
​Establishing online business has become part and parcel of every business to succeed. With the availability of the internet and its resources, it's quite easy and fast to do it. But still, the same internet can be a threat towards building your business safely. That is why you are asking yourself this question; what are the most secure WordPress hosting for a business website? The following are three platforms that thought ahead to help your business grow without interference.
​15 Reasons You Should Consider Managed WordPress Hosting
​Do you really need managed WordPress hosting? Of course, you do! Having a successful online business is quite fulfilling today. It means you have a lot of things running smoothly for you. For example, your web hosting is doing great, you create excellent content, your advertisements are on point, your social media platforms are super-active and your marketing mechanism is environment too.
​20 Benefits of having SSL Certificate for Website
​SSL stands for Secure Socket layer, it is a form of site security that protects your sensitive information as it interacts with different networks and computers on the internet. This layer provides a secure connection between web servers and the visitors or clients on your site. It acts as a filter key to your SSL certificate business website. SSL is crucial for any site as it ensures sensitive information are safe and kept private.
​15 Places to Add Opt-in Form for HCR(Higher Conversion Rate)
​A high conversion rate is an essential element in an income generating search strategy. It is imperative that you turn the site visitors into buyers because that is the core reason for advertising. There are major places you need to pay key attention to increase conversion rates in your store. In the plight of eCommerce entrepreneurs to increase and boost sales through retargeting campaigns, they always try to collect as many emails as possible for these campaigns.
​Genesis Framework Tutorials and Hacks for Beginner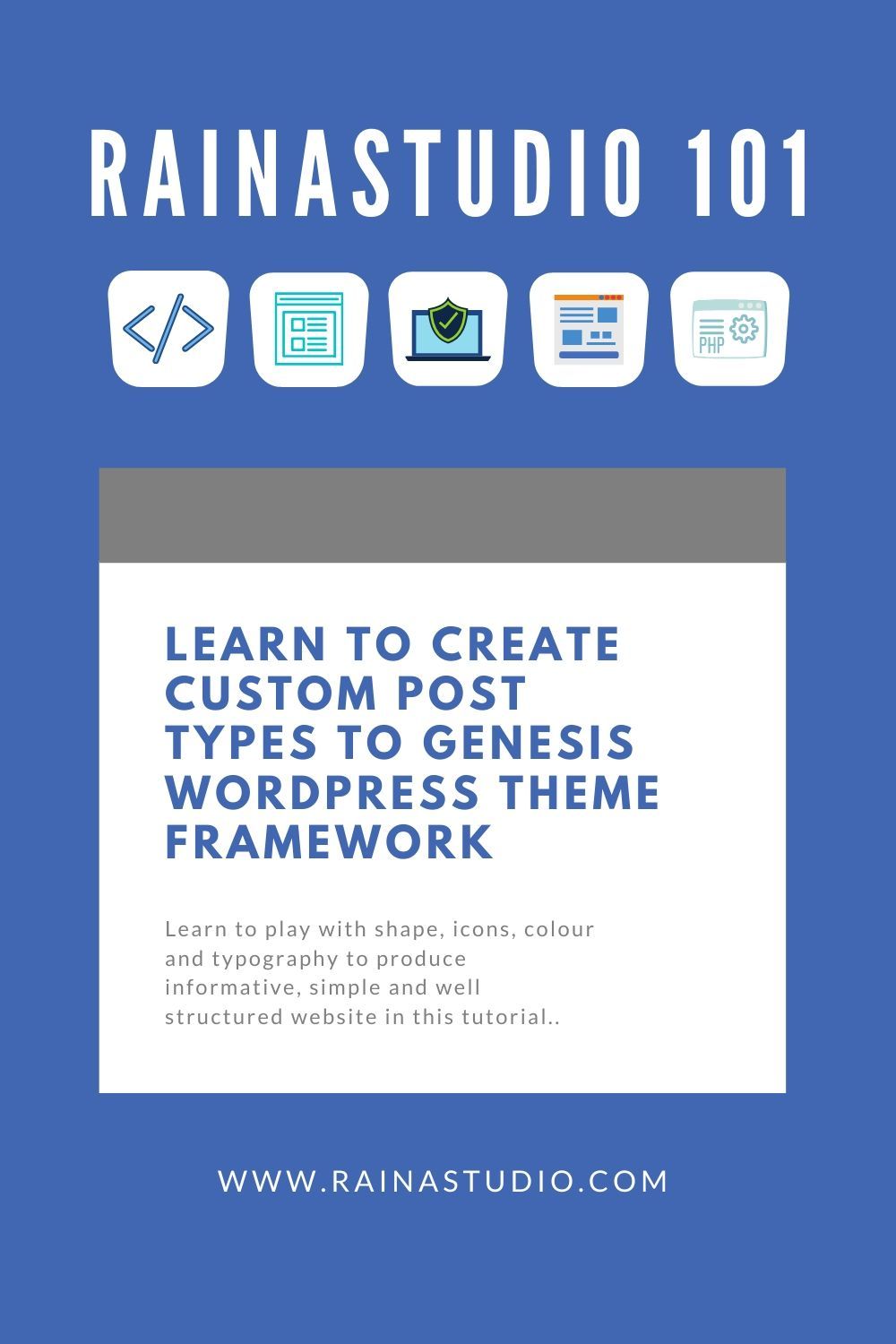 ​Custom Post Types to Genesis WordPress Theme Framework
​​Want to create custom post types for your website, which is running on WordPress and Genesis Framework? Yes! Well, I am telling you, you have landed on the right page. In this post, we are going to show you step by step how you can create custom post types while using the Genesis WordPress Theme Framework or any theme. You'll also learn in this comprehensive tutorial on how to create the custom archive and single post templates for custom post types in Genesis Framework.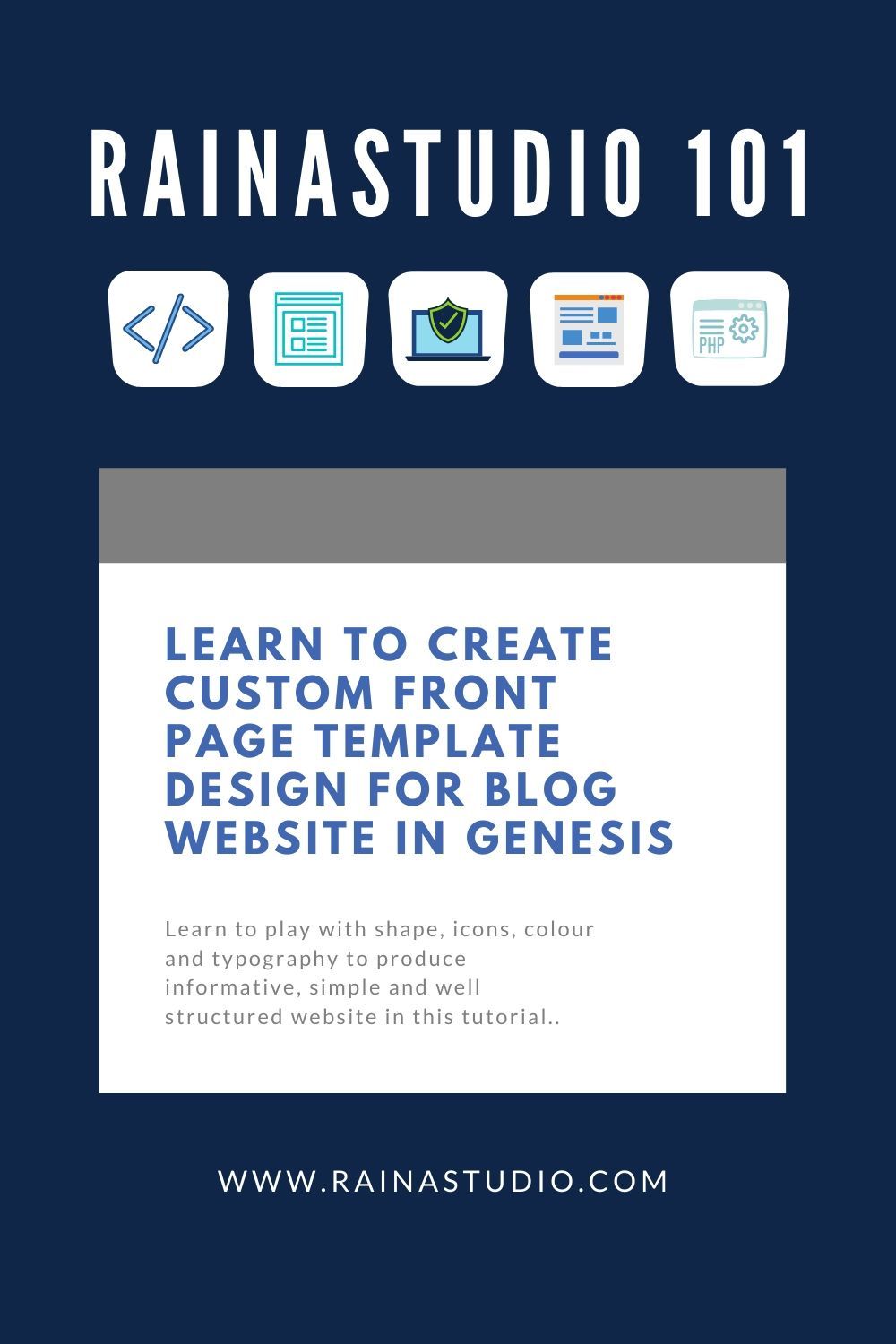 ​Custom Front Page Template Design for Blog Website in Genesis
​​Do you have a WordPress website using the Genesis Framework? Have a new design concept for the front page/homepage of your blog? Yes! Sure, you want to make a custom front page template according to that design. And here in this post today, you going to learn how you can create a custom front-page template design for your blog website.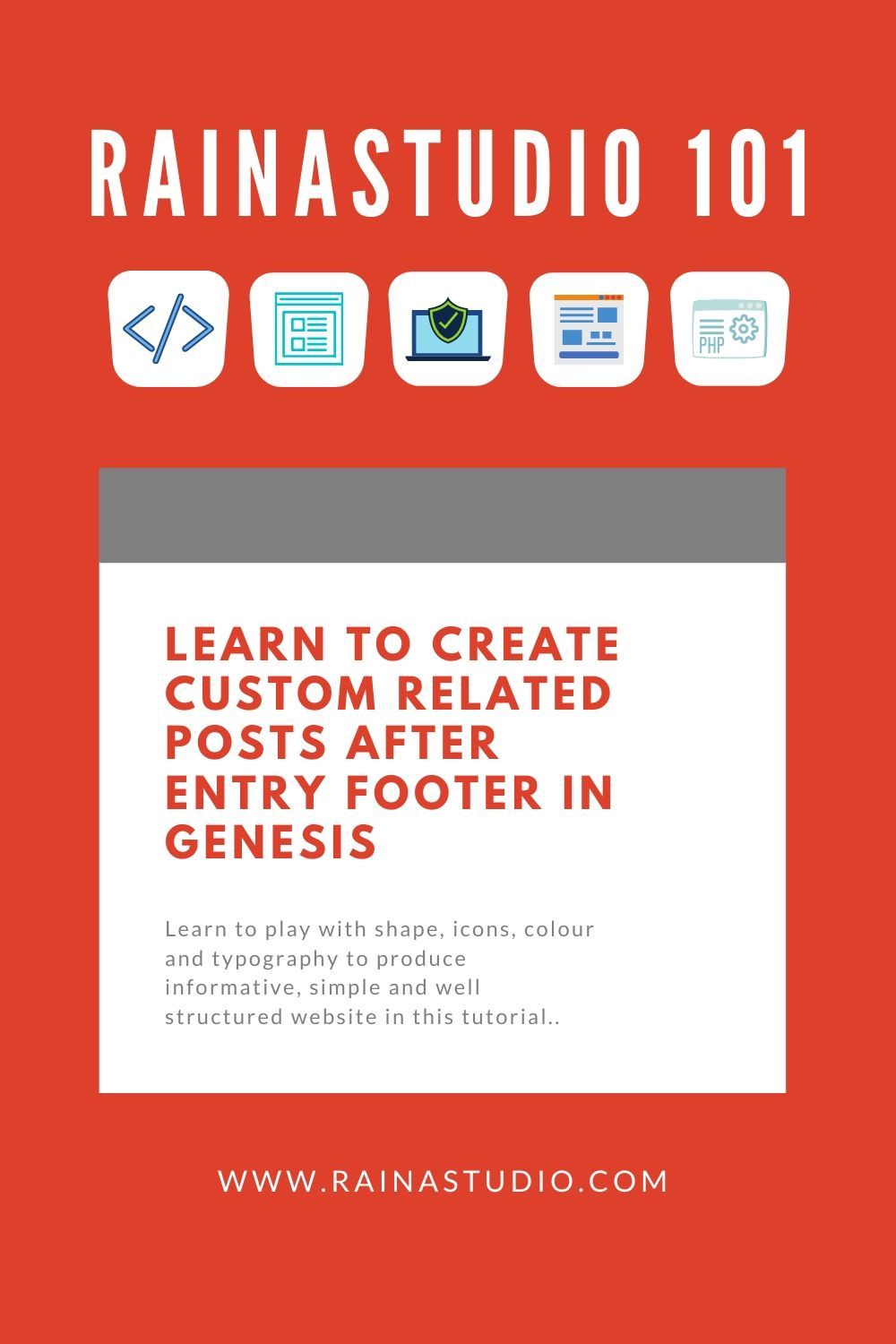 ​​Custom Related Posts After Entry Footer in Genesis
​​Before starting, we should know what the related posts are needed for. Well, suppose, you have landed on this post Googling "custom related posts without a plugin." You already got what you needed in this post, and besides, you also got some related articles, which are Genesis tutorials in associated posts section. You intended to read and went through them. What does that mean? That means you are not bouncing away from my site within moments.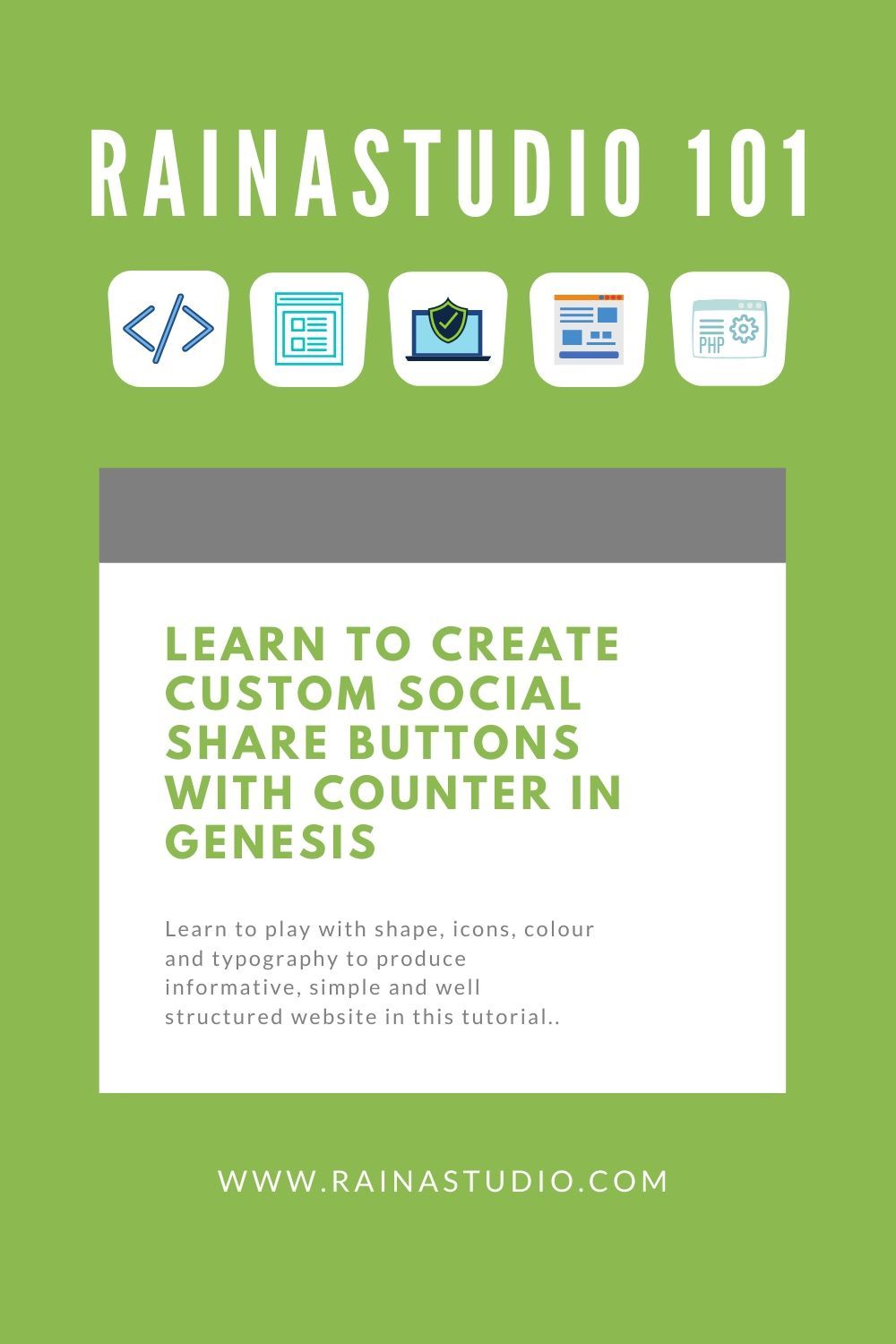 ​​Custom Social Share Buttons with Counter in Genesis
​​As StudioPress fanboy, I always keep doing my practice with the Genesis Framework. In a recent project, we have tried trimming down the WordPress plugins list as much as possible. So, we have written a lot of custom functions for built-in features. In this post today, you'll learn how you add custom social share buttons with a counter in your Genesis Framework child theme.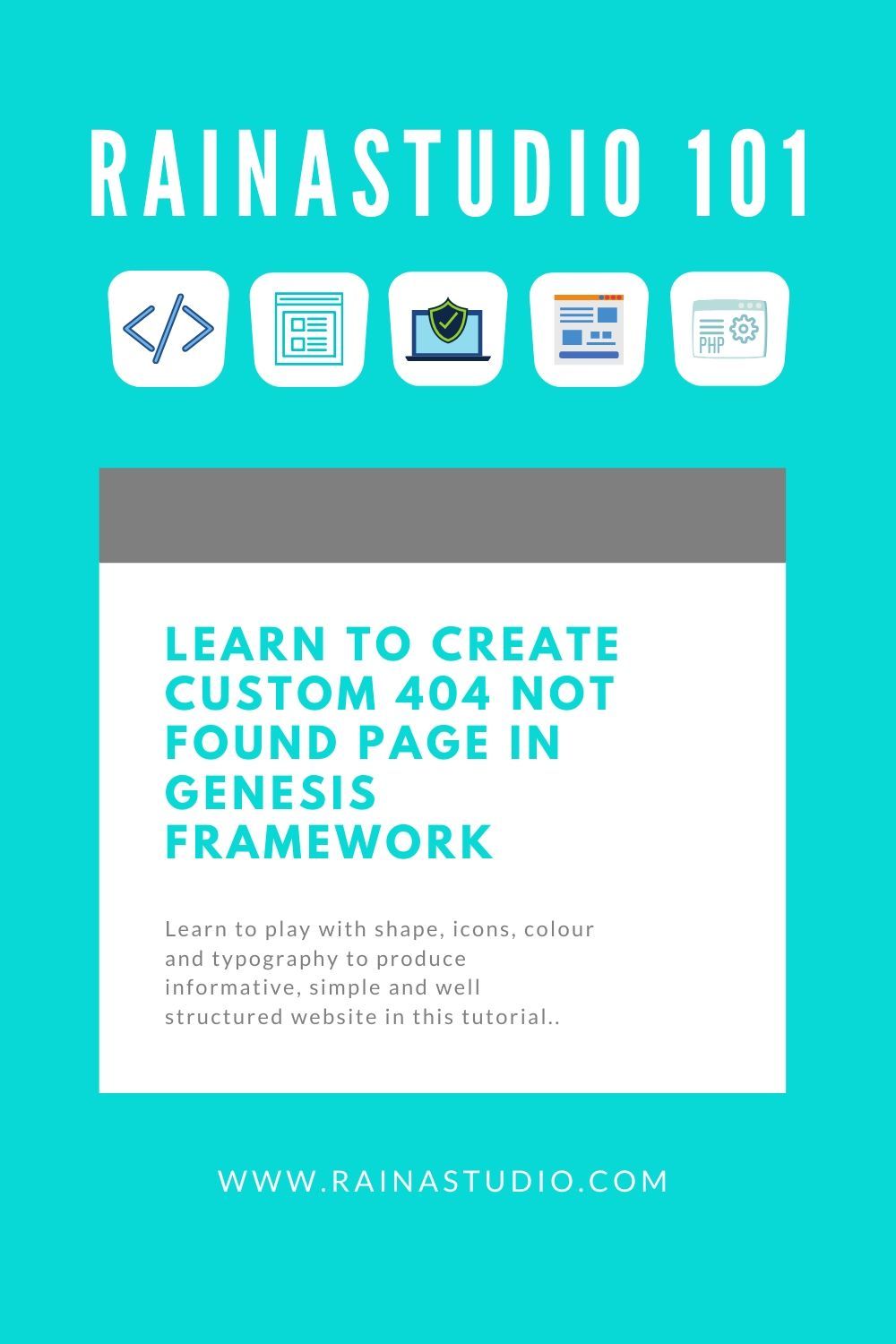 ​​Custom 404 Not Found Page in Genesis Framework
​​A couple of websites I have done recently are using WordPress and Genesis Framework. For archive and 404 not found pages, I have built custom templates. Today in this post, I am going to show you how you will create a custom 404 template for not found page.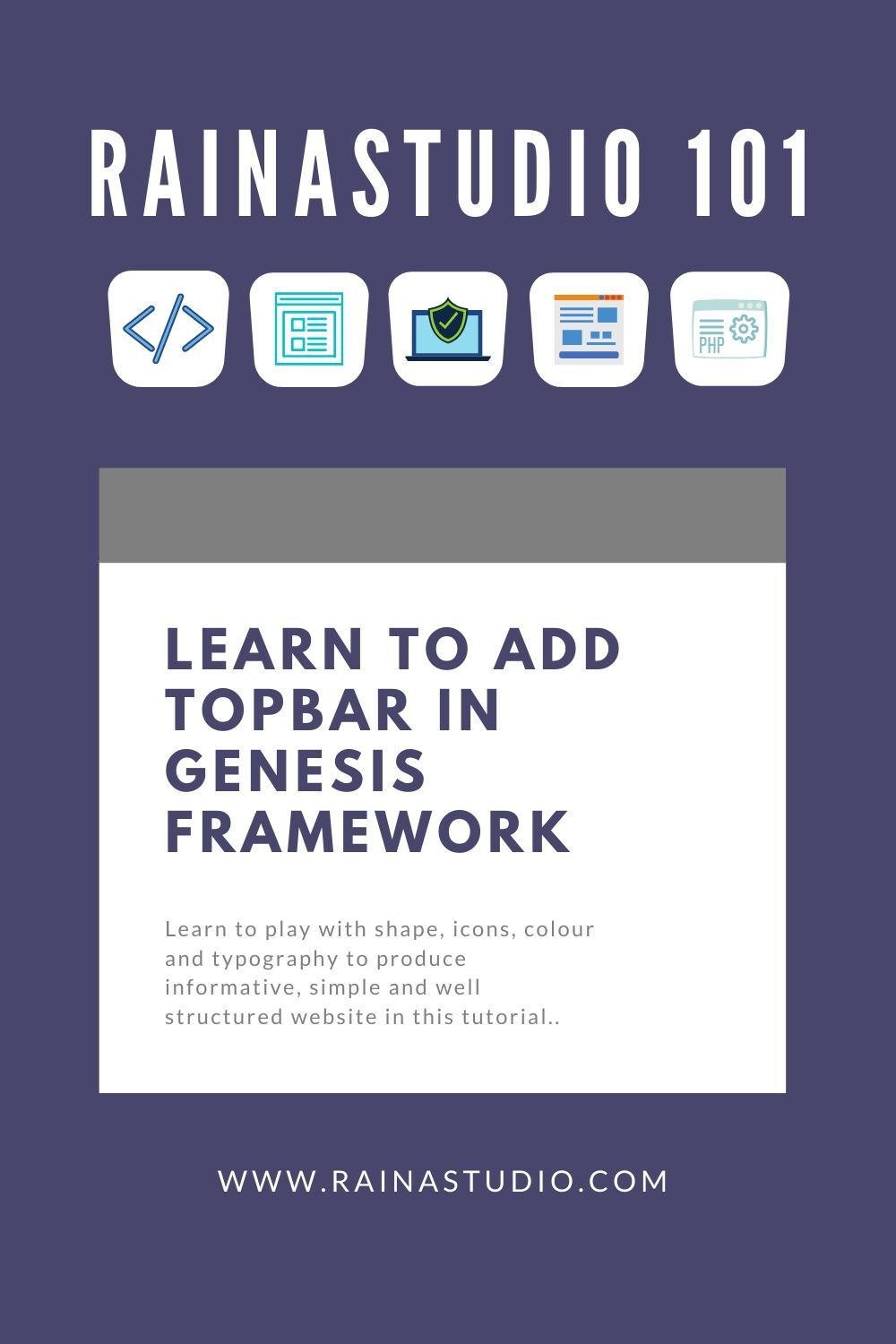 ​​How to Add TopBar in Genesis Framework
​​Adding topbar in Genesis Framework is not rocket science anymore. Very recently, I have created a plugin called Sticky Genesis Topbar for my personal project. As a member of many WordPress groups, I found a question, "how to add topbar in Genesis Framework?". There are many resources to add it to your Genesis child theme. I have tried to make it more simple and tricky.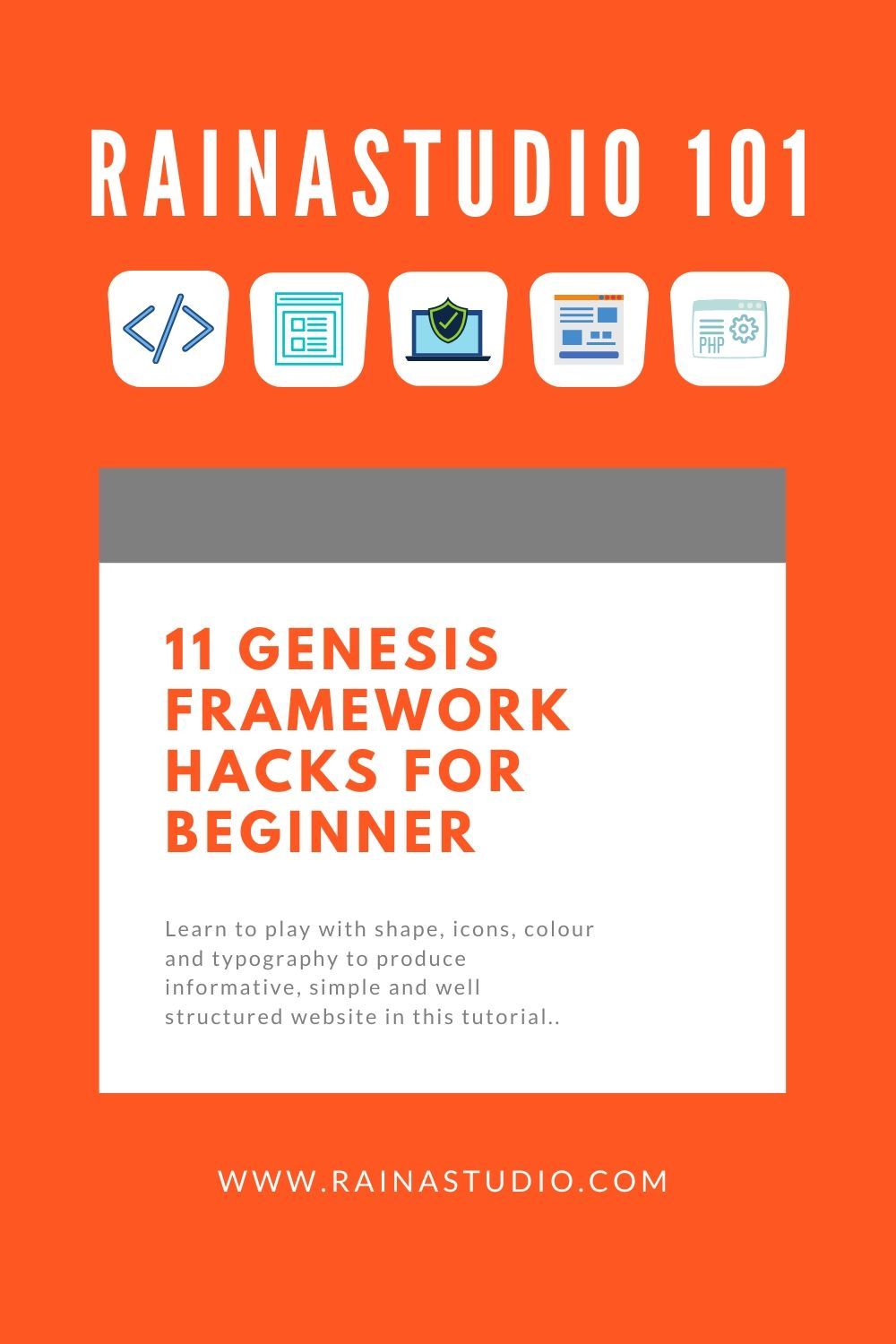 ​​11 Genesis Framework Hacks for Beginner
​​Genesis Framework is one of the most popular theme frameworks for WordPress. This framework is insanely popular and used by industry leaders like Harsh Agrawal from ShoutMeLoud, Syed Balkhi from WPBeginner, Pat Flynn from SmartPassiveIncome, Darren Rowse from ProBlogger. I use this top-notch theme framework for all of my client projects. RainaStudio built on WordPress and using Genesis Framework.