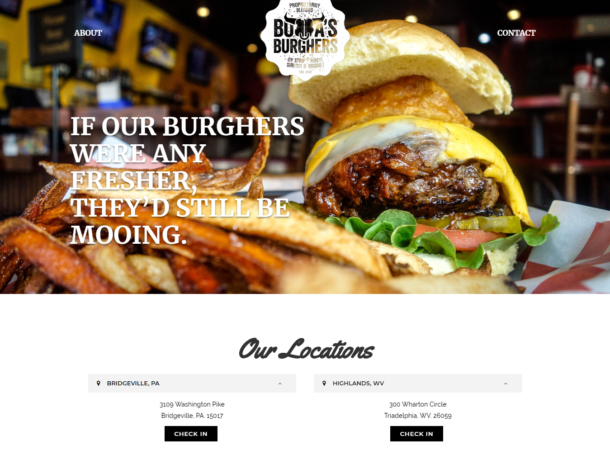 Bubba's Gourmet Burghers
​Bubba's Gourmet
​Bubba's Gourmet Burghers is one and another ​Amrican fast-food maker restaurant. We developed the site based on provided mockup. The website running on WordPress and setup for 3 subdomains for 3 individual locations with their special menus.
​This seller was very patient with me as we walked through a detailed website refinishing project. Will use again to further enhance my site for mobile use.
​Do You Need a Business Website?
​We have helped 500+ individuals and businesses to ​make their ​website standout.