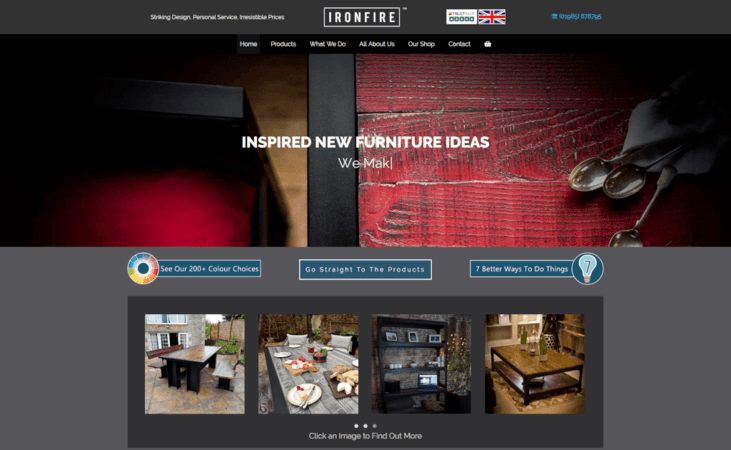 IronFire – Industrial Style Furniture
IronFire
IronFire is running on WordPress CMS and using a custom developed template by us. The design of this website is prebuilt but later we have done many changes and build custom WooCommerce functions for products.
Ashif, Jaber and the team at RainaStudio are determined to solve problems and give customers a great experience - over the last 12 weeks we have given them about 20 gigs on Fiverr from small to large and each one has been completed as promised!
​Do You Need a Business Website?
​We have helped 500+ individuals and businesses to ​make their ​website standout.