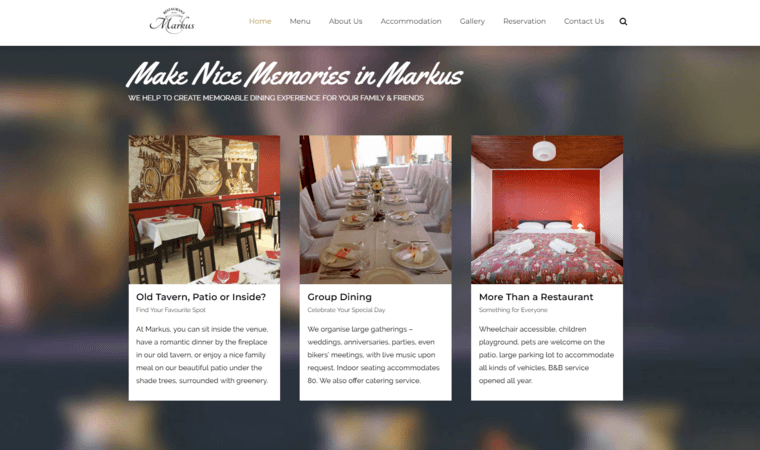 Restaurant Markus
​Restaurant Markus
​Restaurant Markus is a restaurant located in Croatia. This website was design using an existing template. The most advance part of th​e website was developed are custom booking system, custom post type and mobile fast design.
​Calling RainaStudio is the smartest business decision I've made! I had attempted to develop a site on my own, and quickly discovered that it was outside my skill set. I found Ashif prompt in his responses and generous with advice and proficiency. I was also impressed with his willingness to take time out and focus immediately on any special needs.
​Do You Need a Business Website?
​We have helped 500+ individuals and businesses to ​make their ​website standout.