Hey there,
My name is Anwer Ashif and I am the founder of RainaStudio.com. Today, I am very happy to disclose to you how we funded and why it matters to you!
RainaStudio.com is a free WordPress tutorial resource website. We started in 2017. You know we are a pretty newbie here. But the first question that may come to your mind is why it is free while many WordPress experts selling their course for hundreds of dollars.
Well, our main purpose is to teach entry-level users to make or start their website on WordPress and how to customize and improve their website gradually.
For starting a website in WordPress you will need some initial investment, right! So, in our step-by-step tutorials, we mention some services and products that I use and believe will add value to our readers.
How is RainaStudio.com funded?
You will notice when you read our tutorials there will be some banners ads like the following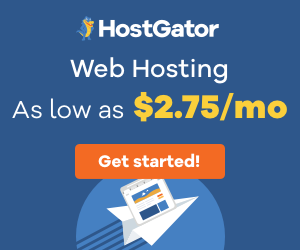 Sometimes you will see special links like
So when you click on that link and buy the item we get a commission. There is item listing article on our blog like
In that article, we add some products that are premium so when you purchase we earn a commission.
Apart, we are a Google Adsense publisher. So you may experience native Adsense ads on our site as well. We earn from Adsense based on impressions and clicks.
We have some premium WordPress plugins.
So, we also earn when you buy our plugins.
How much we earn?
Earnings vary from product to product. For example, you buy a WordPress book at Amazon through our link we may earn $1. For a premium theme, we warn $8.
But never think that it cost you an additional fee because of our affiliate commission. Perhaps when you buy through our links you will get better deals & discounts because you are a RainaStudio.com user.
How can you help us and why?
Every self-hosted WordPress website takes investment for a domain, hosting, and premium theme & plugins. And a resource site like RainaStudio.com also takes further investment to continue.
We have a team of paid web developers, writers, and editors.
That is why you should help us and here is how you can:
You can buy our premium WordPress plugins.
If you need a product or service buy through a RainaStudio referal link.
If you use any product and service by our recommendation leave your comment to help other users
Share our WordPress tutorials with your friends, family, and colleagues on Facebook, Twitter, Linkedin, etc
There are several reasons to help us. We do not charge for our WordPress tutorials. All the content you will find on our blog is FREE of cost.
We do not write fake reviews just to make money. We use, research, think, and decide about the product that will add value to our readers or not. If the item is useful and helps us to make our website better then we share the product with you.
We will continue to produce quality WordPress tutorials until you reach your level of growth and can compete with the big brands in your industry.
Thank you for your support and keep us in your prayers.
Anwer Ashif
Founder of RainaStudio