Paypal is the most convenient payment platform if you're in the US or EU. However, it doesn't support many countries outside these regions.
If you're from one of those unsupported countries like me and looking for a viable Paypal Alternative, then Welcome. You've landed on the right spot.
Here, I have compiled a list of four Paypal Alternatives based on their availability, ease of use, rates, fees, limits, and extra features.
Hopefully, after going through all of it, you'll be able to opt for the one that best answers your needs.
1. Xoom
Best for: Beginners; Receiving Payments
Fees: 100% free for withdrawing
Availability: Supports 140 countries
Receiving Methods: Direct cash pick-up, Bank deposit, Doorstep delivery (available to some locations)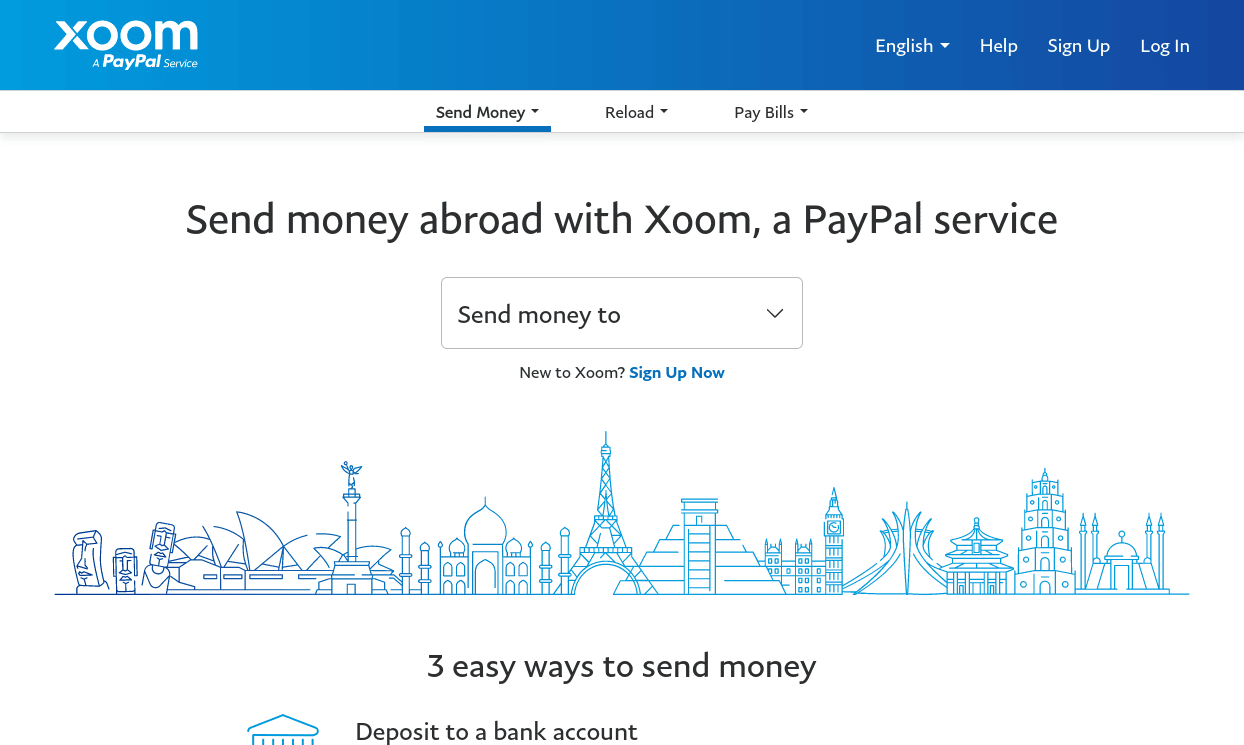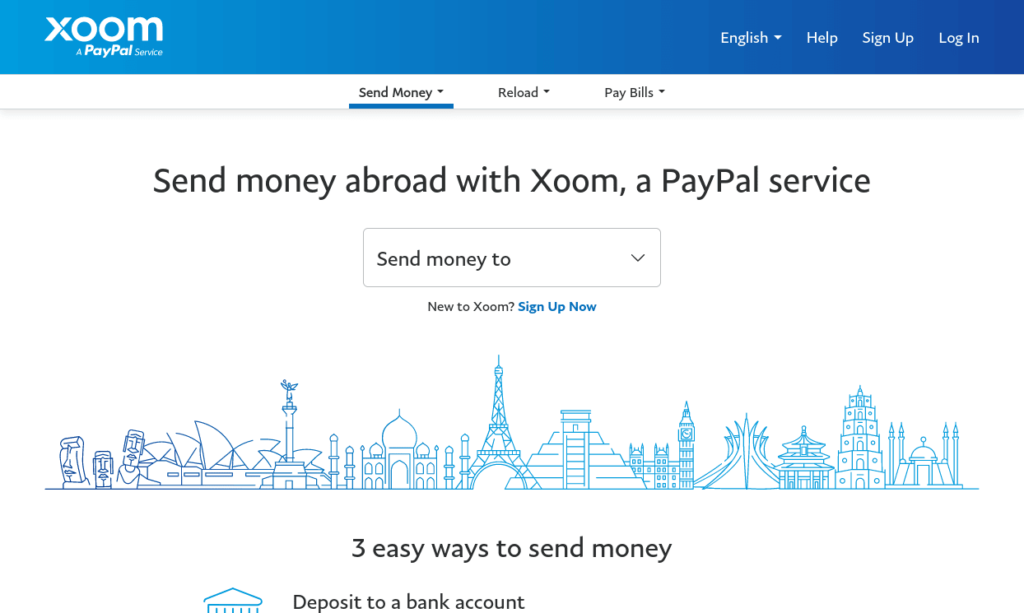 Xoom is a digital money transfer company. It's best known for it being a PayPal subsidiary. That's why – if your client has PayPal, then Xoom is his next convenient step.
However, senders/clients can use other methods like a Bank account, credit, or debit card to pay for the transfer.
Now, Xoom is equally convenient for you and me; Us. Its key attributes for recipients are high flexibility, speed, no sign-up requirement, and numerous direct pick-up points in each country.
To receive money – You don't need to sign up. You simply ask for payment; your client enters Xoom, fills out the amount, pays it up, then it comes to you.

You then get an email; next, showing it to the pick-up point with your government ID will get you the cash. Or you can send your client your bank details; Xoom will directly deposit funds to your bank.
Things to Look at 
My Thoughts: It's a good Paypal alternative if you're a novice, want to remain hassle-free, and need cash fast. Just keep an eye on their exchange rates.
2. Wise
Best for: Beginners; Advanced Users
Fees: 100% free for withdrawing
Availability: Supports 80+ countries
Receiving Methods: Local Bank Deposit, Wise /Overseas Bank Deposit (in another currency)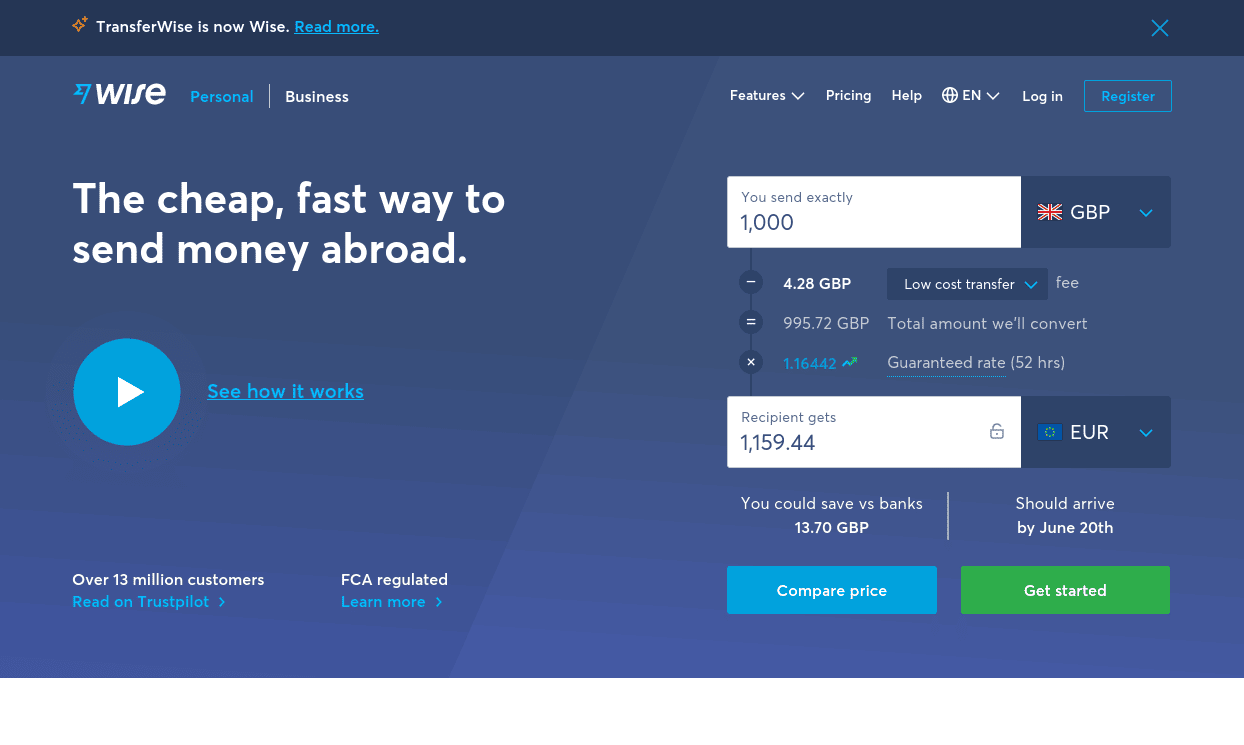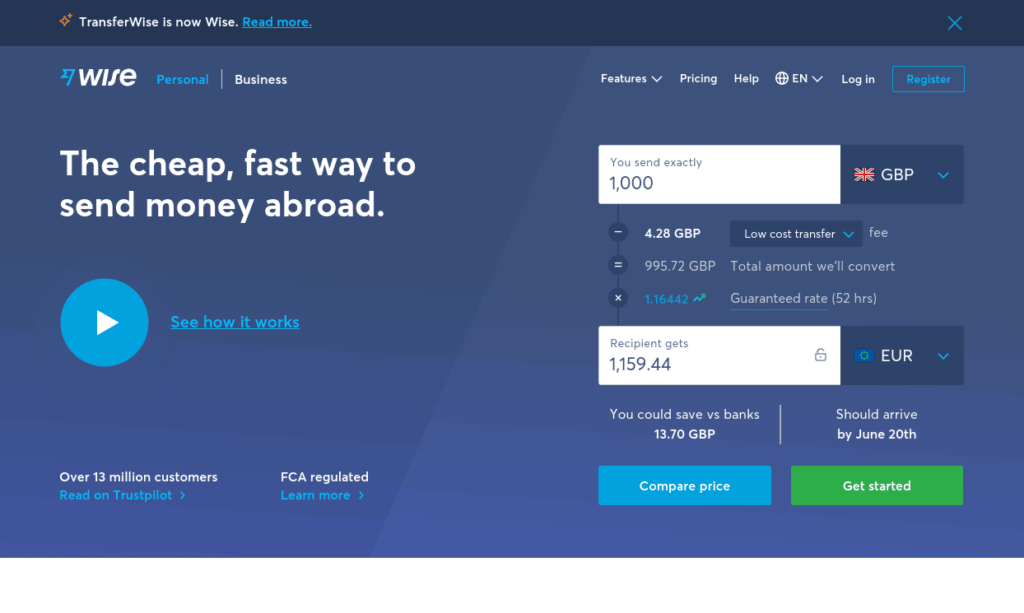 Wise, formerly TransferWise, is another Paypal Alternative that is the 'new beloved' to the Freelancers worldwide. The chief contributing factor to it – is its lowest fees.
Its transparent charging policy (no hidden charge) for the senders and its 'actual exchange rate offering' enable it to outrun most of its competitors.
Despite such advancements, it has some, if not at least one, setback. Unlike its fiercest competitor Xoom, it doesn't have a direct option to pick up cash.
To send money, senders need to open a Wise account and verify it with the government ID. Next, after filling out the recipient's bank details, he has to pay via card, bank, or other available options.
Then, once the payment is successful, you'll, within days, receive the cash in your local bank.
Similarly, it is possible to receive money directly to your Wise account. Where you'll be able to save it for the future in any currency. Also, when needed, you can move the cash to your bank.
Things to Look at 
My Thoughts: Being a freelancer, Wise satisfies my desire to save foreign currencies in my wise account, for instance – USD. Also, unlike Xoom, it doesn't allow direct cash pick-up but – still offers seamless money transfer directly into my local bank. And, it's okay for me. But its limited availability throughout the globe, unlike Xoom, makes it an unlikely pick for many.
3. Payoneer
Best for: Beginners, Advanced Users
Fees: 2% fee for withdrawing
Availability: 150+ Countries (Almost worldwide)
Receiving Methods: Local Bank Deposit, Direct Payoneer Deposit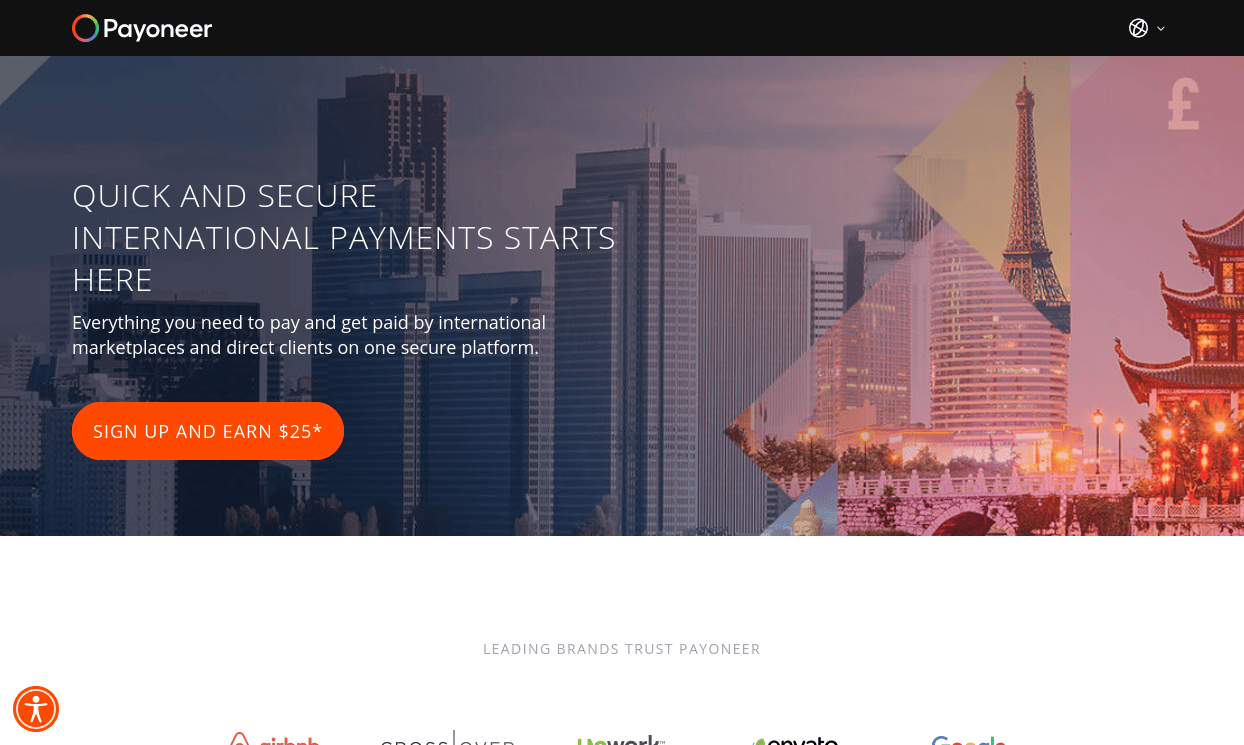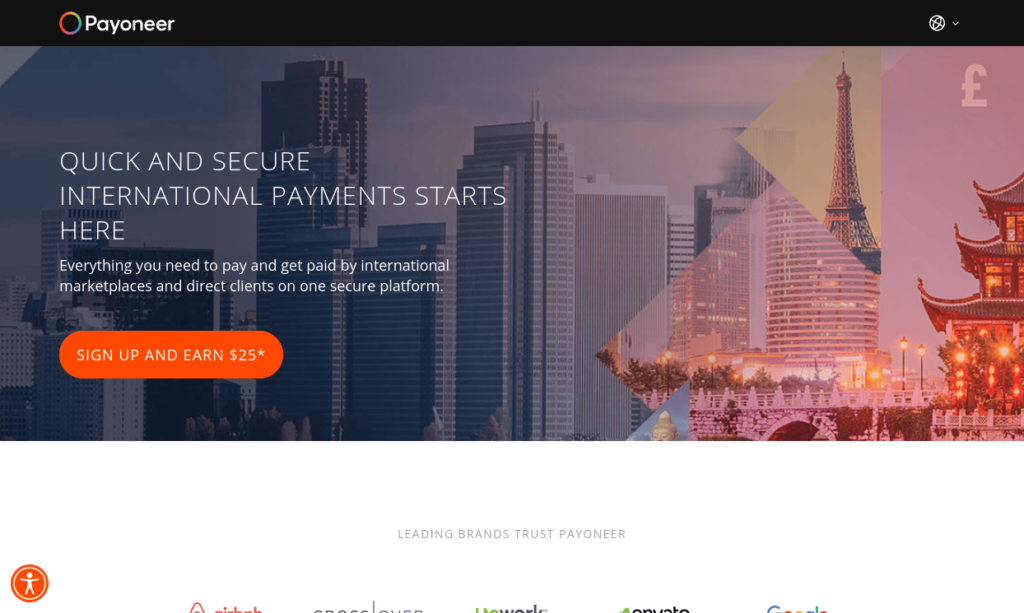 One of the most popular PayPal alternatives is Payoneer. From its early B2B transaction days, it has been a 'buddy-buddy' for most freelancers worldwide.
Its widespread availability, ease-of-use, convenient payment request system, and inbuilt wallet and prepaid card enabled it to become the true Paypal Alternative.
The best thing about it is – you can request payments or send invoices directly to your client/customer's email. From there, your sender will instantly, devoid of any sign-up, unnecessary redirects, or anything else – can pay via his bank or card.
Furthermore, if your client forgets the invoice email, Payoneer reminds him of it after some time.
So, after a successful payment, the fund arrives at your Payoneer account. Then you can transfer it to your bank account or use it via Payoneer's prepaid card.
Things to Look at 
My Thoughts: I prefer Payoneer for getting payments from clients who 'just' wish to plug and play, not to be entangled in the difficulties of registration and filling out a bunch of blanks. Additionally, for a sizable amount, I always use Payoneer.
4. Skrill
Best for: Advanced Users
Fees: $3 one-time charge for withdrawing
Availability: Supports 140+ countries and regions
Receiving Methods: Local Banks, On Skrill Acc.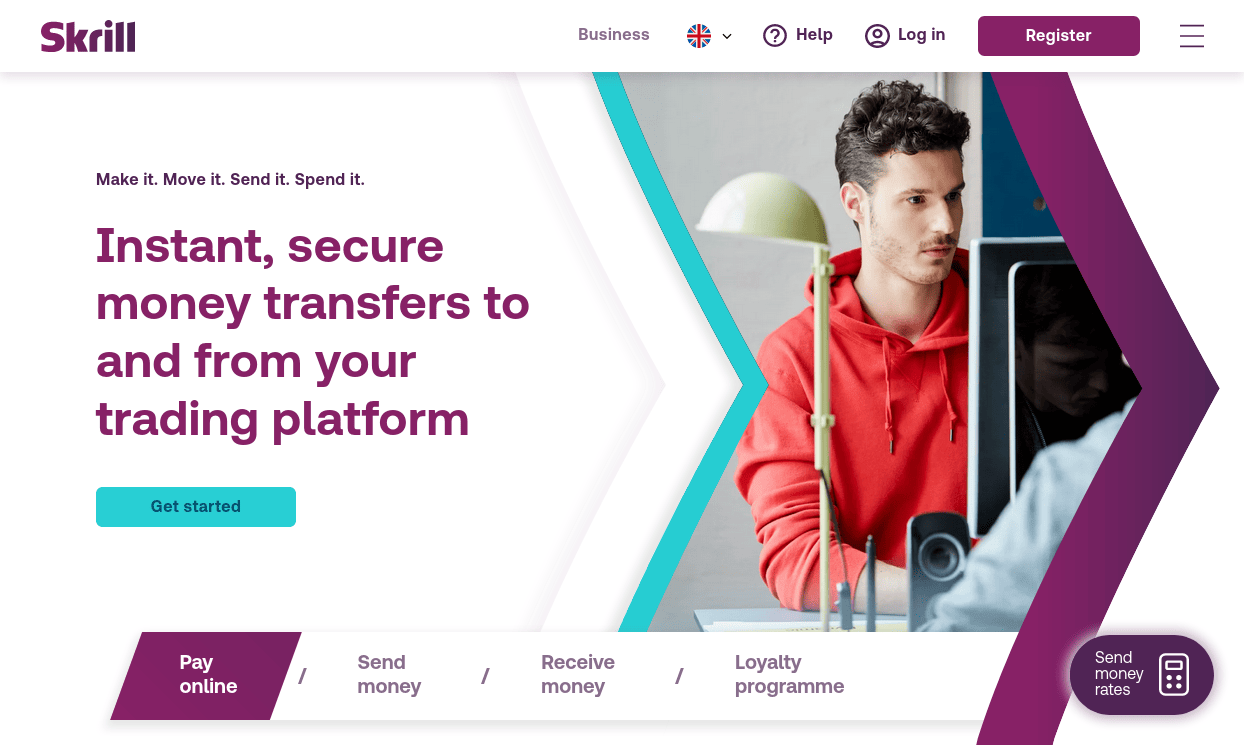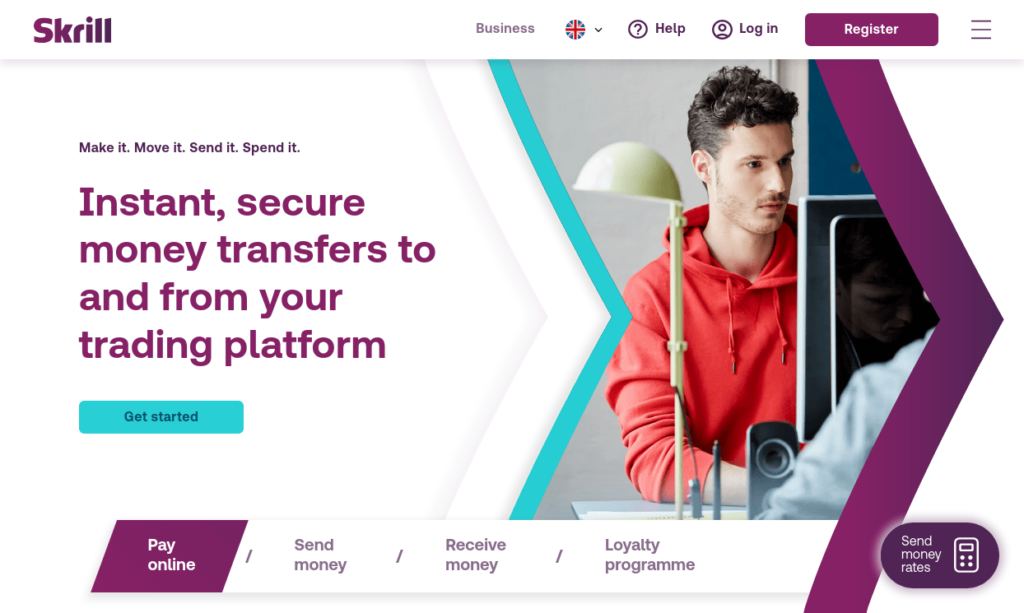 Skrill has been in the market since 2001. From its early beginning, It has always been a Paypal alternative.
Its offerings worldwide had turned more robust when it acquired Neteller and PaySafeCard. Since then, its popularity has grown significantly.
However, before the widespread adaption of similar competitive products like Payoneer and Wise, it had always been on top. But current intense market competition shows that now there are slightly better alternatives to it.
So, While the service is great for many, it's not for some. It all depends.
Skrill works the same as Payoneer. In some aspects, it is even better. But as for a freelancer, Payoneer and Wise have slightly better offerings.
Thus, if Payoneer or Wise fails for you, then, still, Skrill is the most viable option compared to its hundred other alternatives.
Things to Look at 
My Thoughts: Skrill was in my consideration, while Payoneer, Wise, and Xoom weren't available in my country. However, the arrival of those led me to retire Skrill for now. So, consider Skrill when the other three are not supported or not working for you.
To Conclude
Personally, I prefer Payoneer over all the others. Yet, at times, it fails to fulfill some specific needs. So what have I done? I use multiple services together.
I put forward Xoom to receive 'little,' quick, or instant payments from clients who are 'PayPalers.' But I sent Payoneer payment requests when I'm bringing in a large sum. 
This way, I'm able to save a couple of bucks. So can you.
Now, at this point, I hope you have made up your mind at least for one Paypal Alternative. If not, let me help you in the comment section below.