From a simple, personal blog to a multitudinous blog in any category, you will find the ten Best Personal Blog WordPress themes.
WordPress, primarily because of its simplicity and powerful features the most popular internet blogging website and CMS. One is its highly customized themes, which allow you to create your unique site.
You can create your own Best Personal Blog WordPress Theme, when you are knowledgeable on the web, and download it for personal (or public) use. Since this is not the case, it will be crucial to select the perfect theme for your brand.
The Ten Best Personal Blog WordPress Themes
In this article, you should find the ten Best Personal Blog WordPress Themes for your site and web posts. I will discuss the fantastic ten Best Personal Blog WordPress Themes below. This will hopefully be helping your blog get the look you deserve.
This blog theme mixes modern, classic, and minimal styles. When you're a blogger, it will help you build an easy, clean blog. It's then a perfect choice for you if you're not using any experiment to set up your WordPress blog.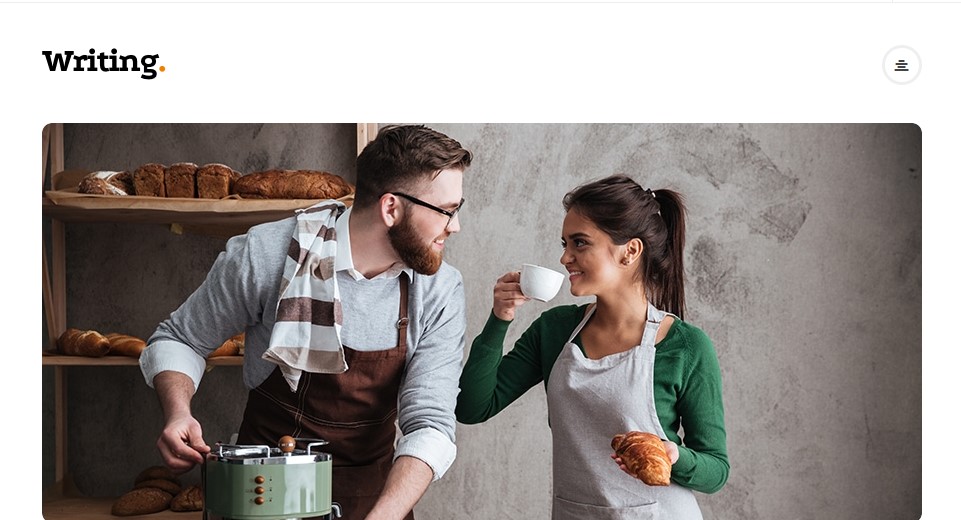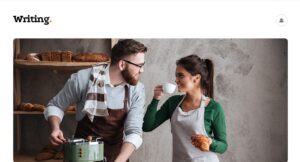 Special key features:
Average design.
The SEO technique is perfect.
Various Blog Styles.
Easy to develop (utilizing Live Customizer for WordPress).
Colour schemes are Unlimited.
Friendly Touch
---
Content is king, as every blogger knows. Make your content readable and engaged readers with the minimum amount of distraction – an extensive package for bloggers, authors, and serious content marketers with this wonderful design. The design appears minimal, but the features are extremely rich.


Special key features:
Hand – made the design for all blogs and accessible pages in the magazine.
The high-resolution Retina graphics concept is fully responsive.
Various layouts of your blog's homepage.
Support for multiple post formats.
Sliders – Choose from six sliders – elegant and unique.
---
Malina has been a modern WordPress theme created for your blog that helps your followers to explore a lot. The polished, nicely balanced pages of Malina's blog make them ideal for every kind of blog.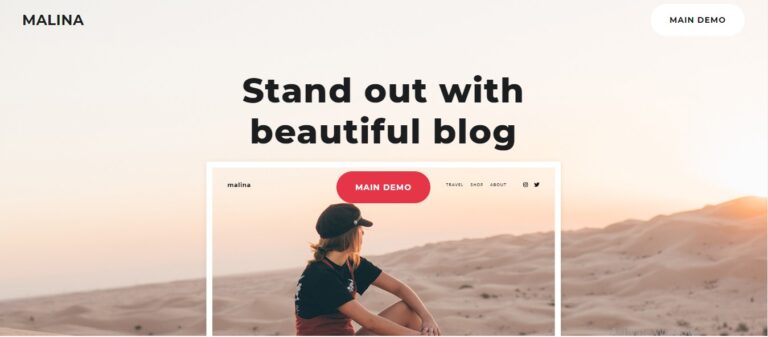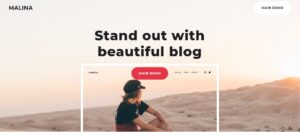 Special key features:
Liquid and Responsive Design.
Installation of one demo click.
Compatibility of Total Elementor.
Options theme Controlled by customizer of WordPress.
---
Himmelen is one of Theme forest's most advanced, clean, and creative WordPress blog themes, now compatible with Gutenberg and WordPress 5.x.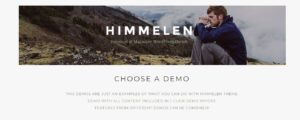 Special key features:
Easy to install and configure for 1 minute.
Support for free alerts and ticket network.
Layouts reaction with retinal support built on Bootstrap 3.
Beloved homepage list of articles of most topics included.
Well documented, complete installation and setup guide included.
---
Flow theme is just the right for you when you're looking for a creative blog that's got everything.

It is a lively and creative topic, with nine different templates of your homepage, which will undoubtedly pop your content.


Special key features:
Simple to use – no coding skill needed.
Powerful Panel for Admin.
Single-click import demonstration platform.
Reactive and ready Retina.
Feed widget Instagram.
---
Buzz Blog WordPress Blog Theme is perfect for personal beauty, fashion blogs. The WordPress Theme MH Magazine is fully extended and highly available. Any other subject you like, forums, or your own lifestyle posts.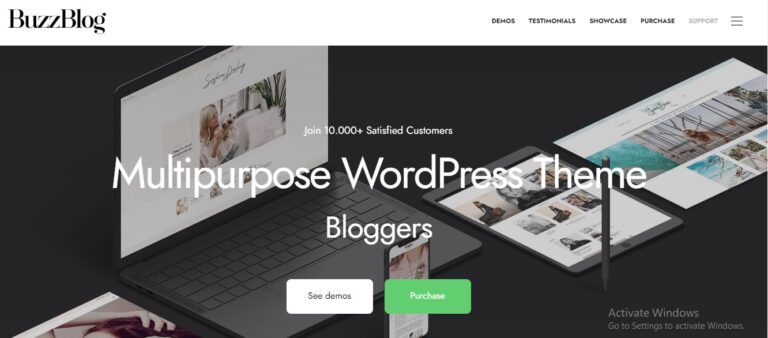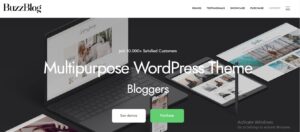 Special features:
Completely Gutenberg compatible, consistent with GDPR policy.
Support for limitless styles.
Built as a categorized 2, 3, 4 columns, and built-in light box image gallery.
Strong panel with subject choices.
Optimized SEO and speed.
---
Aden Theme is an essential and easy-to-use WordPress clean, minimalist blog theme suitable for beginners or even existing WordPress users. This completely supports any screen size from below up to higher resolution in every modern browser.


Special features:
24/7 online documentation and support
Best WordPress style – appropriate for all screens or computers.
Customizer theme of WordPress Live.
Default & Number are two separate paginations.
Options for Live Color.
Background pictures are customized.
---
Authentic is a lightweight and simple WordPress theme that suits bloggers and magazines in lifestyle.
It has so many incredible features that will distinguish your blog or magazine. You can enjoy the clean, contemporary design of your new Authentic website.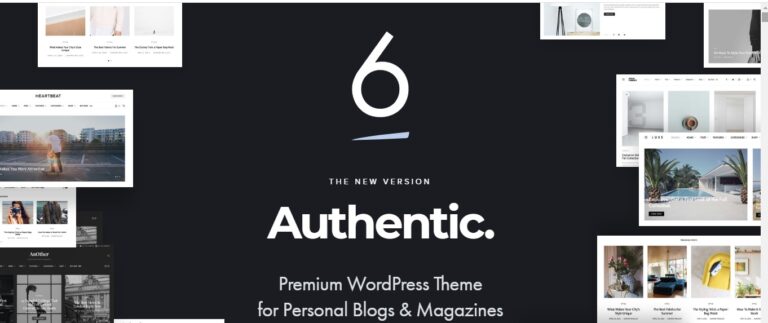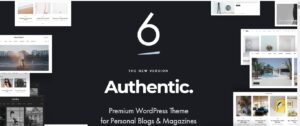 Special features:
The theme design is beautiful and super clean.
The theme is robust and highly customizable.
Every category and post can have designed individually.
It integrates Pinterest.
Social engagement is very significant.
---
Johannes is a modern multi-concept WordPress theme personal blog. The latest WordPress 5 block editor is well-conceived to suit the patterns of today's digital site.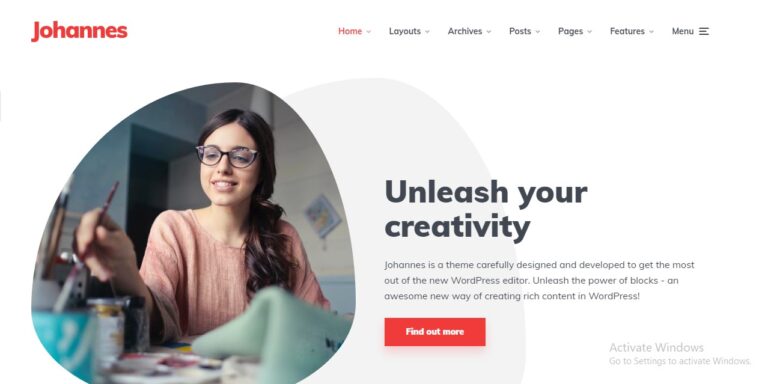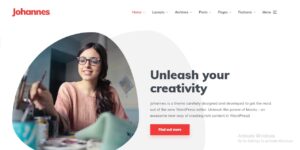 Special key features:
The theme has a step-up guide.
You can get help from WordPress experts.
It includes one-click demo content.
It has optimized for performance.
SEO ready theme.
---
Alia premium theme is for personal or business bloggers with tidy and straightforward architecture.
Incredibly secure configurations, fast and quick page lighting, and perfect typography and layout provide bloggers and readers with the most significant experience in writing and reading, with no interruptions.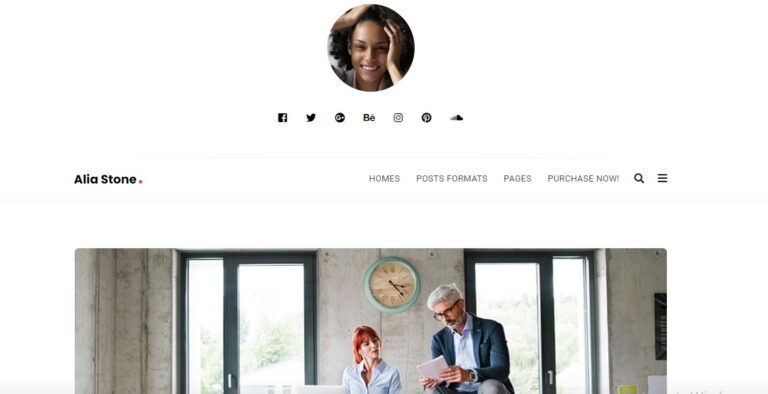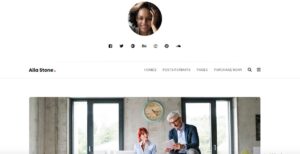 Special key features:
Make your blog tremendous and impressive.
Theme developed by experts in typography to allow more content for visitors.
It has a simple and easy design, without loads of settings for anyone.
The feedback is very responsive.
May help you install and customize the theme on your website.
This post aims to find the Best Personal Blog WordPress Theme for your blog content & character.
Considering the history of WordPress, a WordPress style that better fits blogging should not be too challenging to locate.
Because producing and maintaining the content is not a challenge, the buying choice would probably have focused on other factors.