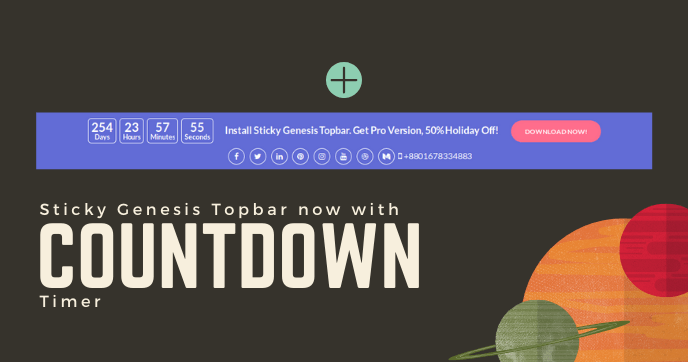 INFORMATION & REQUIREMENTS
​This extension is for Sticky Genesis Topbar WordPress plugin. Sticky Genesis Topbar WordPress plugin works well with Genesis Theme Framework and its child theme.
​Countdown timer solution 100% effective for promotion and topbar message.
​Sticky Genesis Topbar: Countdown Timer is not just another WordPress plugin, but it is an extension of Sticky Genesis Topbar plugin. The plugin itself allows you to add a CTA(call-to-action) message before Genesis ​header with social media URLs and countdown timer(new).
​Lightweight and does what it says it will do. I'm using it mostly for announcing business closings due to weather, though, so I wish it had a dismiss button option.
​Sugoo
​WordPress User
Recent Updates
​We have added a dismiss button to close the bar.
​​A cookie script attached which works with DISMISS button. If any user closes the topbar, it will stay closed for 1 day.
Separately HIDE buttons added for the countdown timer and social media URLs.
It's now super responsive!
Countdown Times feature.
Backend UX updated.
​Backend Screenshots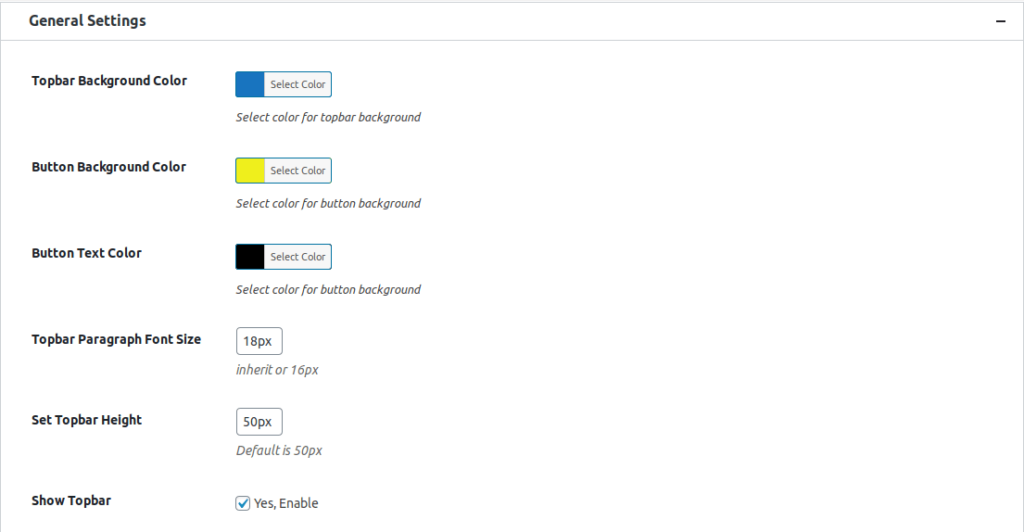 General Settings
You see, we added a new block for General Settings. On this settings block, there are ​six options to manipulate, which are Topbar background color, button background color, button text color, font size, topbar height, and topbar enabling option.

CTA​(call-to-action​) Text & Button
On the CTA(call-to-action) Text & Button block user has options to write call-to-action, button URL, and text.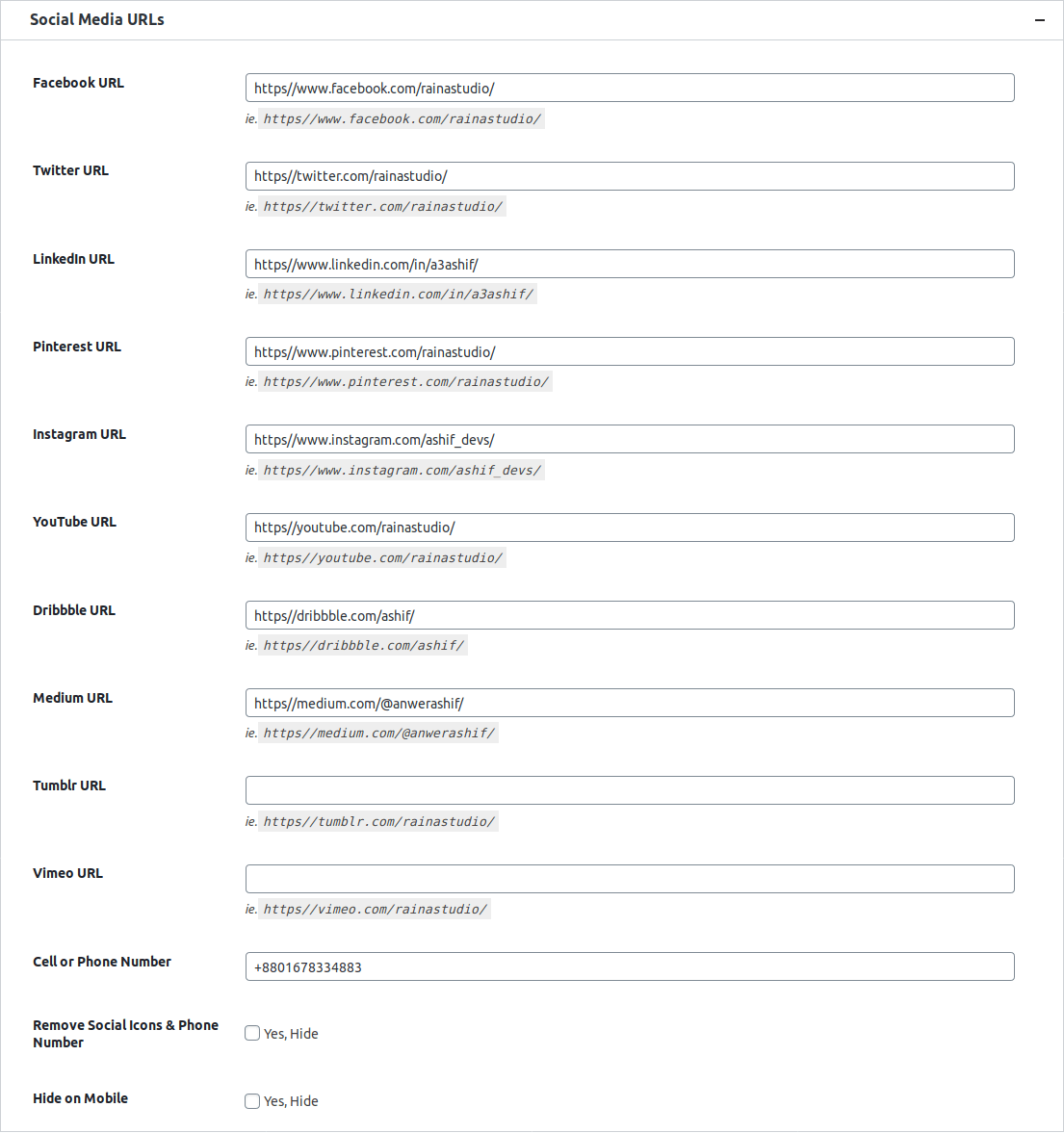 Social Media URLs
Here on the Social Media URLs block user has options to add URLs of ​​10 different social media profiles. As well the user can add cell number, and more two options to hide.

Countdown Settings
​Sticky CTA with Countdown block power  a user ​to display and set countdown timer for topbar message.
How to Get Started
​Ready to add topbar for your websites? You can get going with these steps:
Download & ​​install Sticky Genesis Topbar.
Buy the Countdown Timer extension!
You are all set! Create your topbar and let us know your feelings!