Do you want to add FTP like file manager to your WordPress admin panel? A file manager can help you access WordPress configuration, theme configuration, plugin configuration and other files from your WordPress dashboard. File Manager can access all files of Cpanel as well as your FTP and can configure.
FTP or file manager is very important for managing WordPress files or especially when administrators have to manage multiple sites. It requires continuous access to the file manager to implement changes needed for upgrades or other maintenance tasks. It is very easy to access all the data of Cpanel with the file manager.
Why Need a File Manager like FTP in WordPress?
With the WordPress File Manager, you can manage all the files in your WordPress website, like Cpanel, directly from your WordPress admin panel. It works like a web-based FTP that allows you to browse and manage files through a simple user interface. This allows a user to access all the files with this file manager without FTP.
If your file does not have FTP or cPanel access, you can do so using a file manager. It works as an FTP client, so you can access, preview, upload and download WordPress configuration and other files.
Advantages of File Manager Like FTP Access in WordPress
There are some advantages to accessing the file manager inside the WordPress virtual dashboard, some of which are:
You do not need to log in to your cPanel or FTP to access it. It can access all media and WordPress files from a single location.
Instant files can be uploaded using the File Manager plugin.
WordPress dashboards are more user-friendly than the original file manager.
All file operations supported (copy, paste, delete, rename, duplicate, and drag and drop).
Adding File Manager Like FTP in WordPress
You must first install and activate the File Manager plugin. For more details, see the step-by-step guide on how to install WordPress plugins.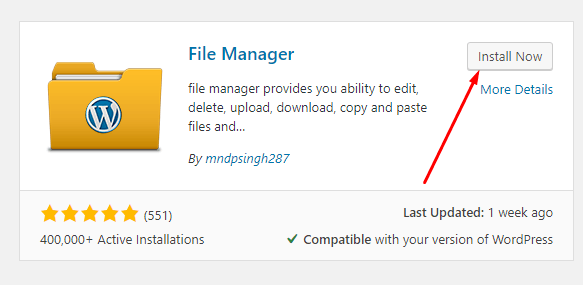 Let's first install the plugin:
Log in to your WordPress Dashboard.
Go to Plugins > Add new.
Search for the plugin "WP File Manager".
Click on "Install Now" and activate the plugin.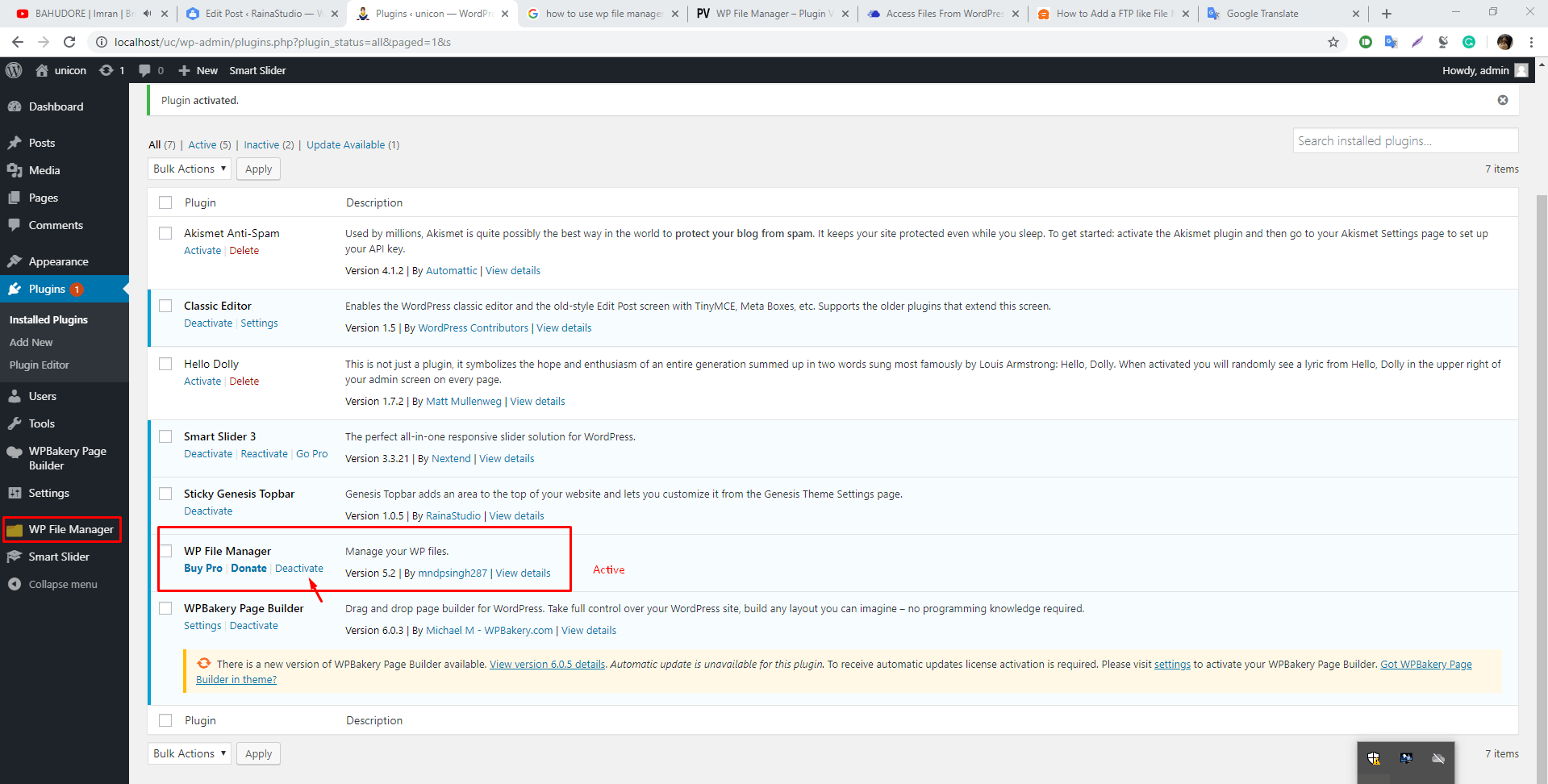 Features of WordPress File Manager Plugin
You can do and use the following with the WP File Manager Plugin
Copy, paste, delete, rename, and duplicate to the files.
Drag and drop move to file.
Archive (ZIP, RAR, and TAR file can be downloaded) File.
See the list of icons with a thumbnail display.
Editing text, PHP and other files in WordPress.
View and edit files.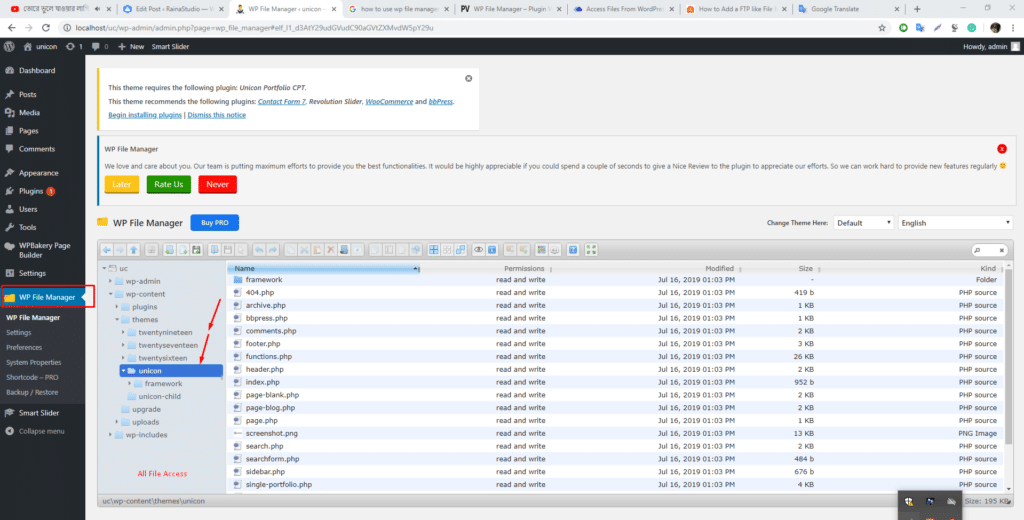 WordPress File Manager Plugin is an excellent plugin for accessing file management in the WordPress dashboard. If you access the WordPress file manager frequently and do not want to waste time, you can stop using this plugin.
If you have a question about the WordPress File Manager plugin, please leave a comment below.
Finishing right here. We hope this article helps you to add an FTP file manager like WordPress. You might want to check out our guide to useful WordPress configuration techniques you may not know.