Would you like to create a website without worrying about code? I have a collection of five Best WordPress Page Builder Plugins, that help you to develop your website easily and quickly.
It might be the trick to recruit a developer, but it might cost you a lot of money. Luckily,
Best WordPress Page Builder Plugins now allow you to cheap and easily build a skilled WordPress Website using your own coding skills and not the required ones.
Best Five WordPress Page Builder Plugins are Following
Your website design depends primarily on your theme in WordPress. Most premium themes give hundreds of customization features, but they are too difficult to take full advantage of regular users with no coding skills.
In this article, I will share the five Best WordPress Page Builder Plugins. These will allow you to develop beautiful responsive designs and landing pages on your website.
WPBakery Page Builder is among the most extensively featured builder of drag and drops pages and one of WordPress' most popular plugins ever.
Create an interface with an elegant drag and drop building tool – no programming skills necessary.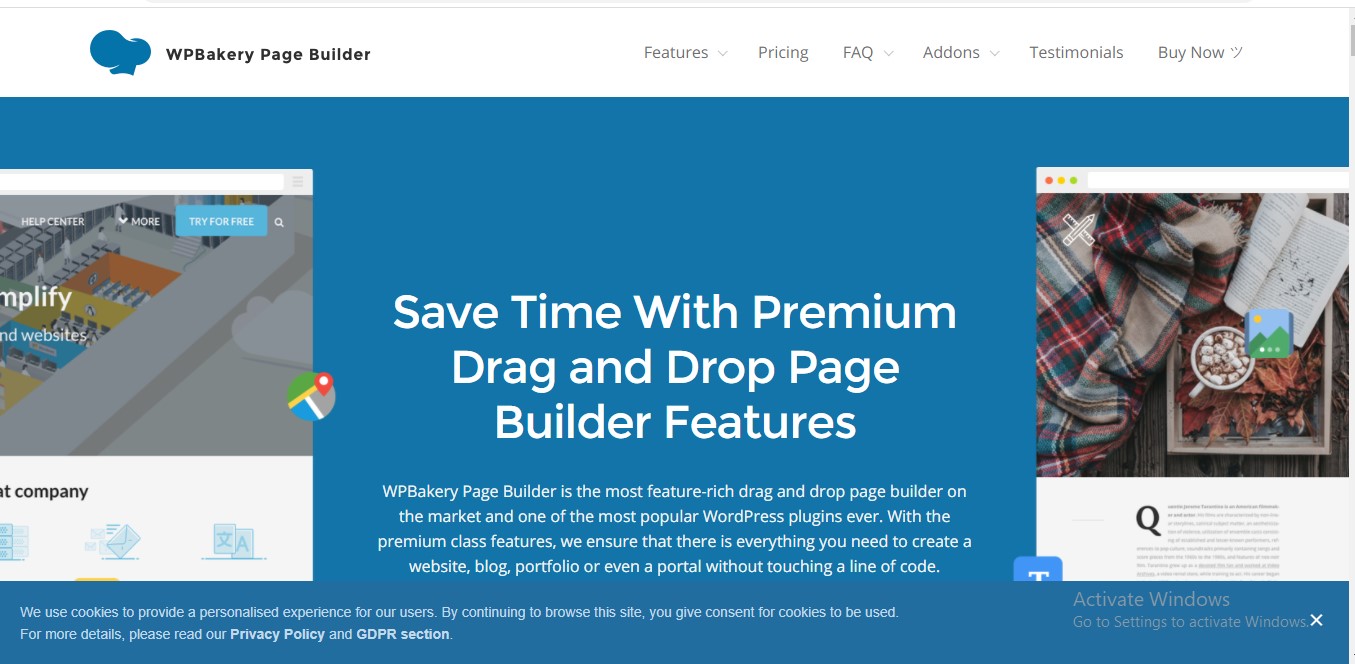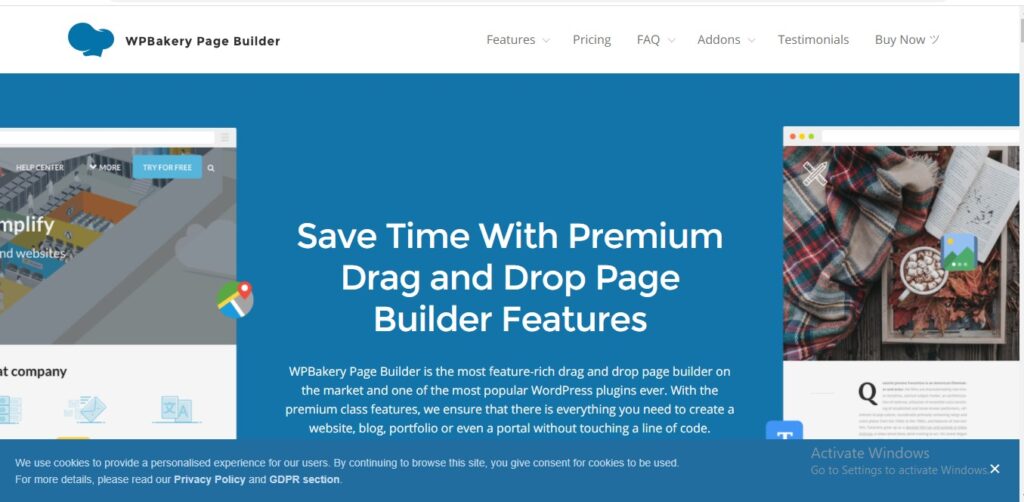 Why We Choose WPBakery Page Builder plugin:
---
Elementor is among the most popular online builders of WordPress sites. It's a simple drag and drop editor which lets you create a website quickly.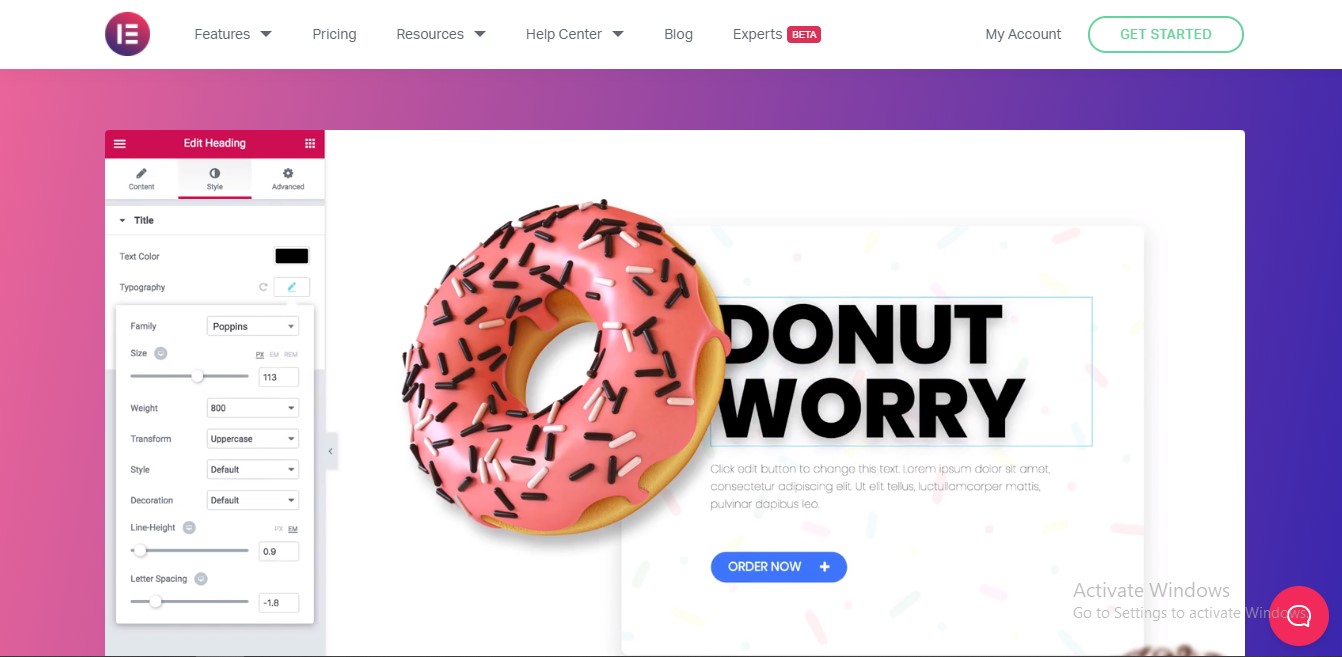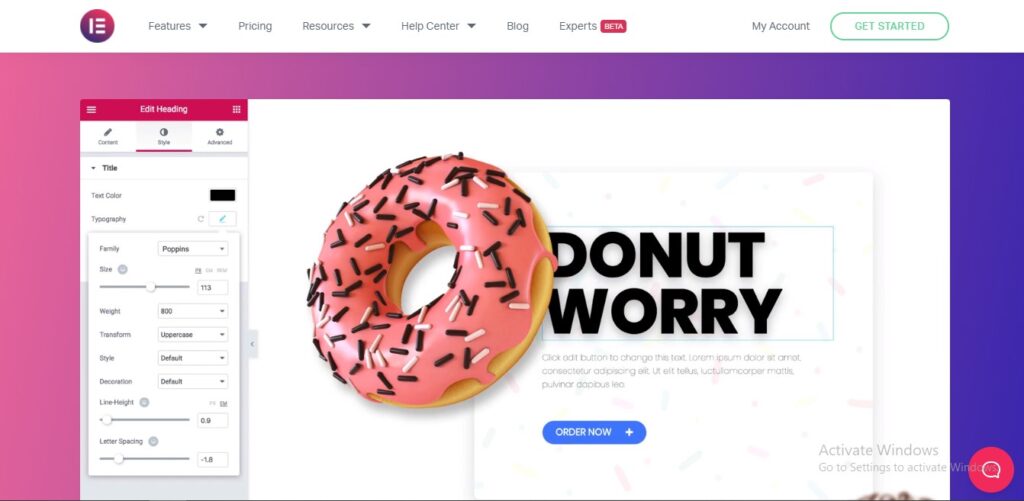 Why We Choose Elementor:
---
A great tool would be simple for your company and not take your time and energy away. Thrive Architect is the digital page designed for business-focused websites from the ground up.

And because we know businesses are active, Thrive Architect has focused its focus on being used as soon as possible.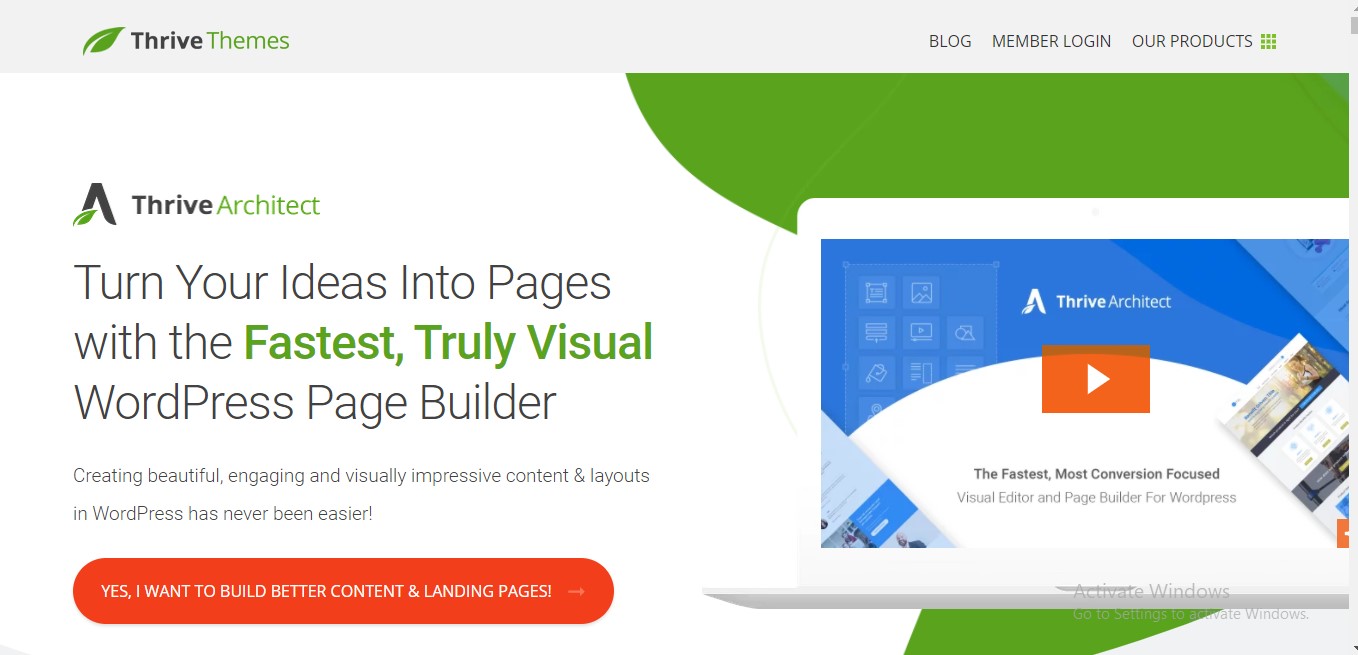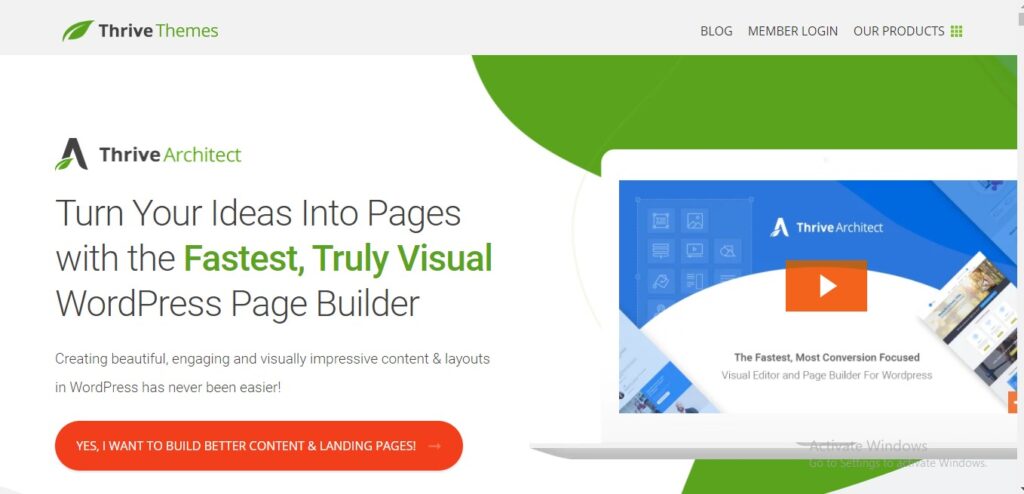 Why We Choose Thrive Architect:
Build a High-Converting website you can be proud of: You can use one of our templates to create a competent, professional homepage to enhance the layout on your current website with Thrive Architect page builder.
Develop marketing pages that look like a copy-writing pro: The WordPress user bane is those selling pages. You know that the layout you need has not been generated on a sales page because you've ever attempted to make a sales page with WordPress editors.
Write blog posts perfectly designed to have more views and shares: Blogging is developing, and you can't just write a text wall or post it because you want to keep it up. The well-formatted content is well-known to smart content customers.
---
The Divi Builder is another reliable builder for WordPress Drag & Drop Website.
Divi Builder is a genuine WYSIWYG (what you see is what you get) editor who, like Beaver Builder and Visual Composer, enables you to preview your template during construction.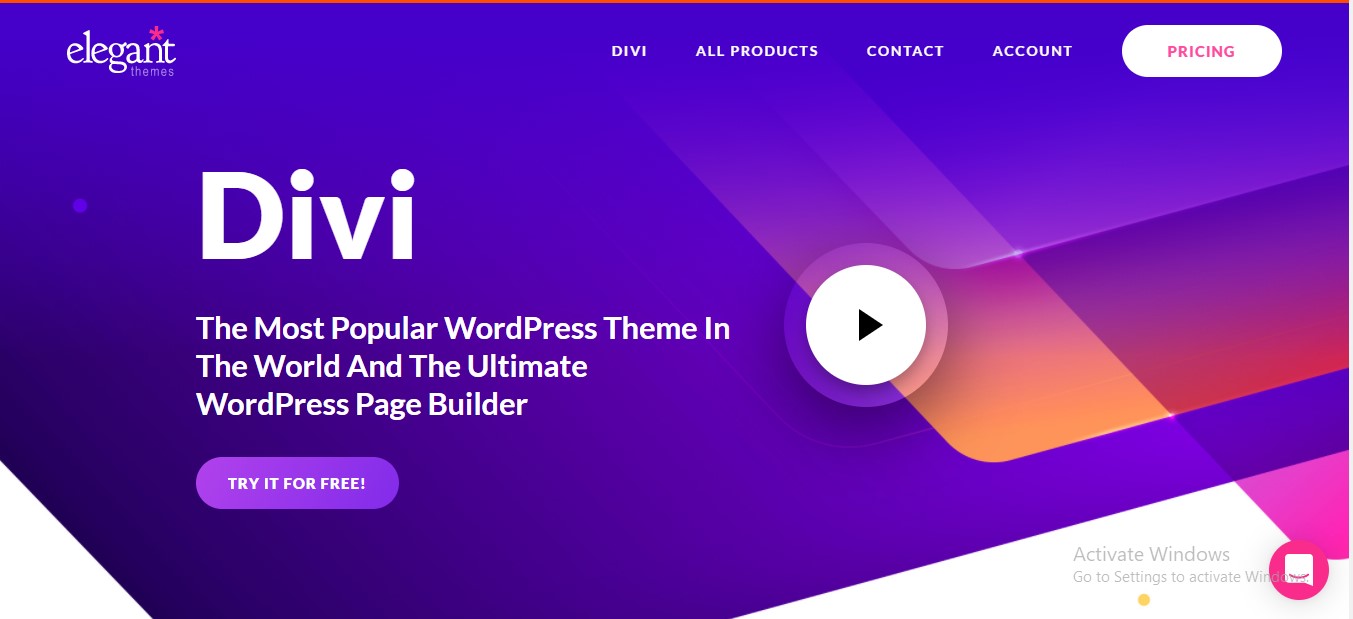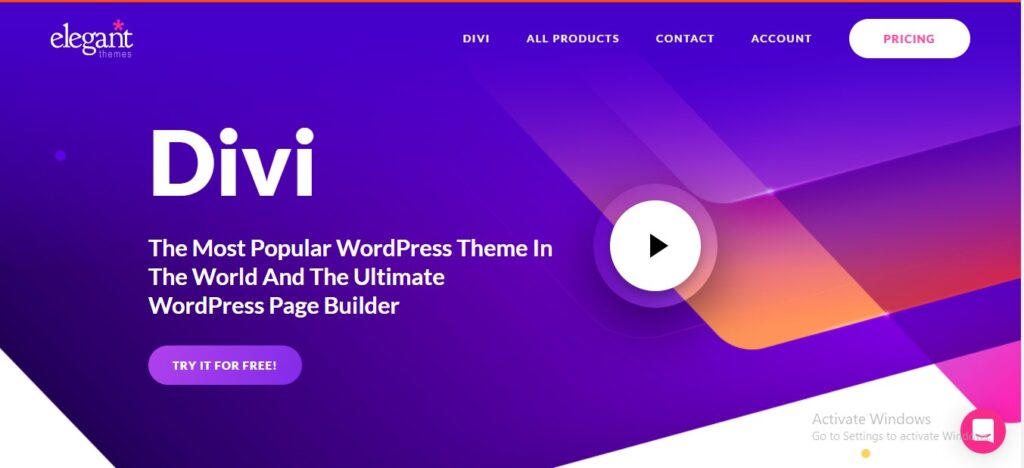 Why We Choose Divi Builder:
---
This page builder is the best user-friendly build tool on the market for the WordPress page plugins.
This provides an accurate visual editor for the front end that allows you to build a website with real-time previews.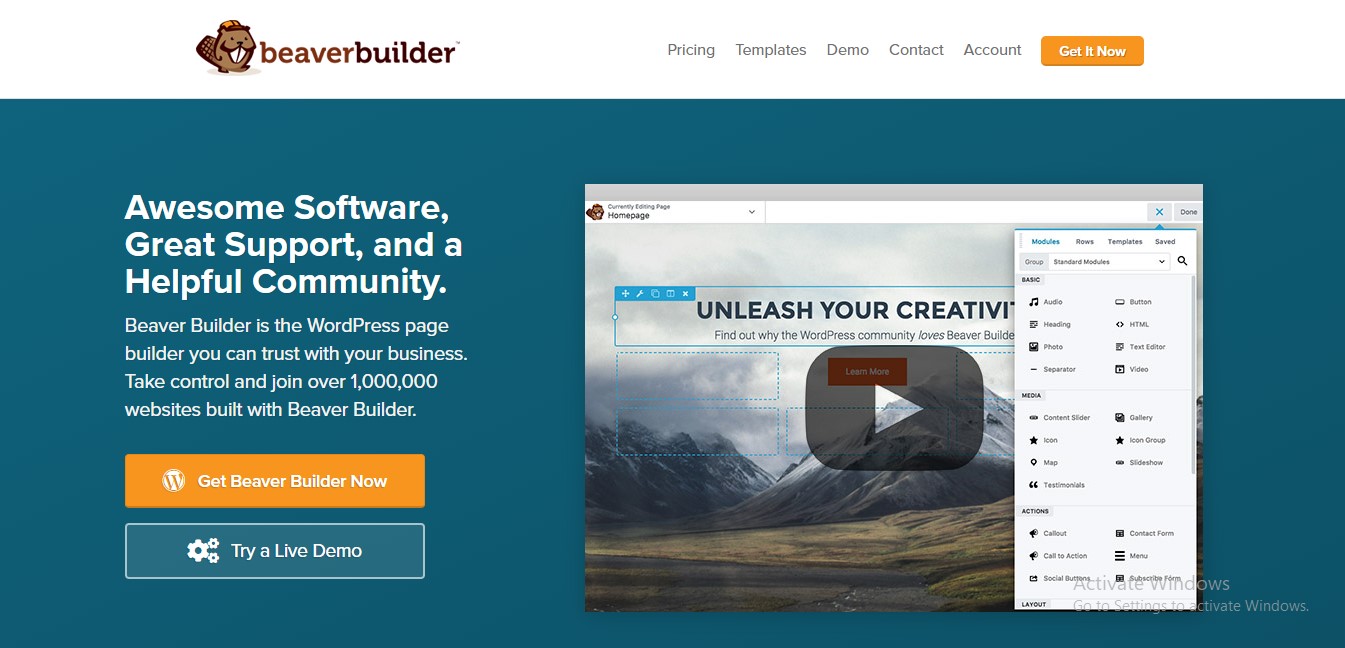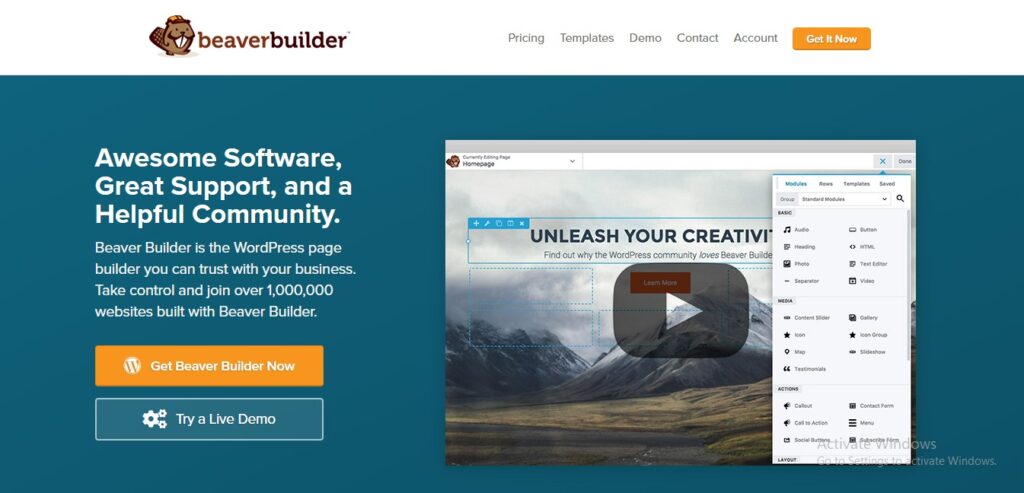 Why We Choose Beaver Builder:
Start with dozens of fantastic page templates in your creativity: WordPress layouts make things easy to design and save time for you. Select a template, add the pictures and text, and then touch the release.
Correctly place text and images and construct templates based on columns in minutes: Placing WordPress Editor text and pictures is a pain. The website builder Beaver Builder's drag and drop front end allows you full control over your page configuration.
Detach your page builder from your theme and then get the content controlled: This page builder plugin can use for any theme without any losing your content; you can change themes.
Conclusion
So, now you can pick the best for the website after we reviewed the top five Best WordPress Page Builder Plugins.
Although you can use the Visual Composer builder if you are looking for a complete website builder that can design page headers, footers, or menus.
Page Builder even allows the developers to ease up their work while making custom templates and encourages them to work with more customers.