A collection of ten Best News Portal WordPress Themes has been designed for portals, news sites, blogs, and some other news-based pages for WordPress magazine.
Design is everything while you create and customize a news website. Readers want the details they're looking for right away. They don't want to see uncertain navigation or an immense visual interface.
There are several poorly implemented news topics out there; therefore, it is essential to pick the Best News Portal WordPress Themes.
Ten Best News Portal WordPress Themes are Following
The essential concepts to look for when you choose a WordPress news theme varies with the purpose of your website. But I'm sure you want to select a theme that focuses on reading ability and navigational facility.
Therefore, simple ad support is necessary when you intend to make your site costlier. I have created a list of the ten Best News Portal WordPress Themes to help you make the right decision. Let's start the article then.
The most recent issue of conversation has just landed! With its various pages and a broad range of news-specific shortcodes, this exciting news theme is sure to establish a simple news portal.
Stand out from the crowd and create a website with a wide array of Discussions and postal types for well-organized newspapers or magazines.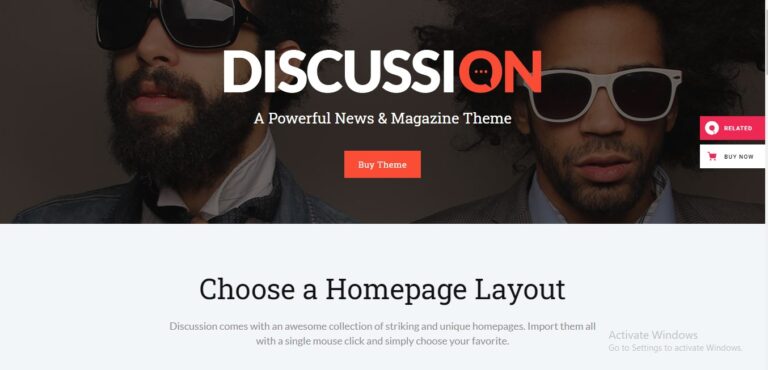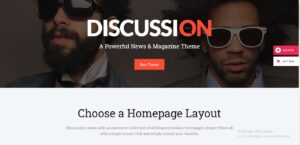 Special key features:
Large admin interface.
Accessible to Import Demo Content by one click.
Combinations with the unlimited layout.
No knowledge of coding necessary.
For each category page, pick a different layout.
---
Herald is an innovative, carefully designed, and developed online newspaper & news portal with a WordPress theme.
With a genuinely flexible interface that fits effortlessly through today's devices, the design can look great on desktops, notebooks, tablets, and handheld devices.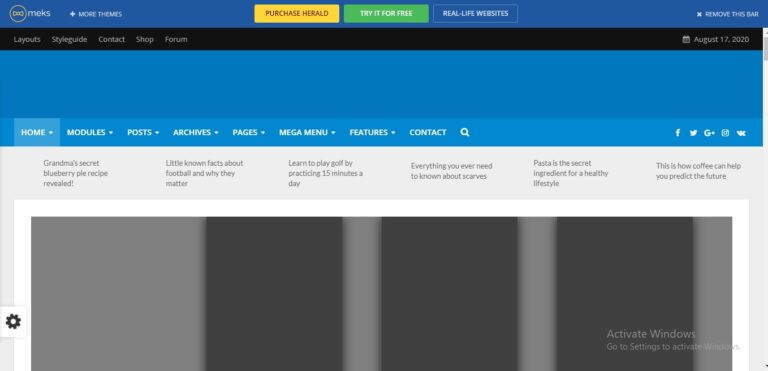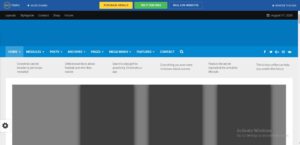 Special key features:
The theme has excellent flexible features.
The theme is easy and simple to set up.
It is an elegant, precise, and responsive theme.
The perfect custom look can have achieved in minutes.
The theme of a multi-use magazine should match any niche 's needs.
---
Voice has been designed with online news and blogs in mind as a WordPress magazine theme.
It comes complete with features such as WooCommerce integration for your eCommerce needs and bbPress to create a reliable social network or community website.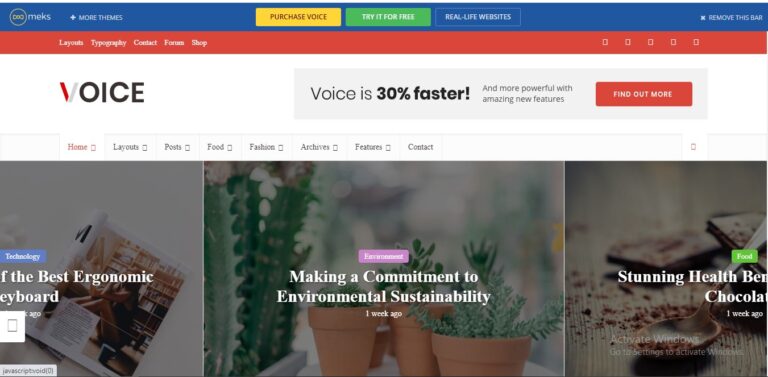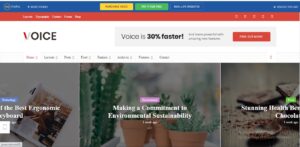 Special key features:
Use advanced theme options Panel to highly customizable.
Several infinite fonts and color requirements are accessible at a simple click.
Focus on readability and give a better user interface to the visitors.
The integrated performance options make sure your website is loaded quickly and runs smoothly.
Within 5 minutes, you can set up your website.
---
Vlog is a wonderfully designed WordPress web template that focuses strongly on images. This also follows the criteria of complex websites for online magazines and online news.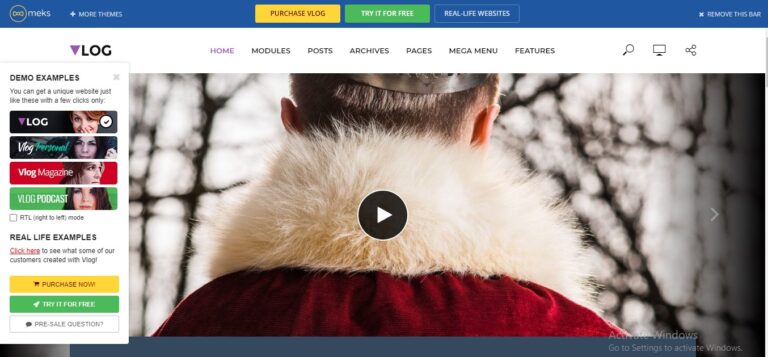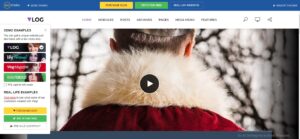 Special key features:
Promotes Media Importer, a convenient plugin for YouTube, and Vimeo content imports.
As the featured picture, you can easily set your video thumbnail.
Vlog allows visitors to save and access videos quickly afterward.
The integrated performance options ensure your website is loaded quickly and runs smoothly.
Create your customized size and make your pictures appear their most excellent way.
---
Buzzy is here to support you in the news business. When you are launching a current viral blog, web platform, or journal, it has everything you would ever need to install and operate your page.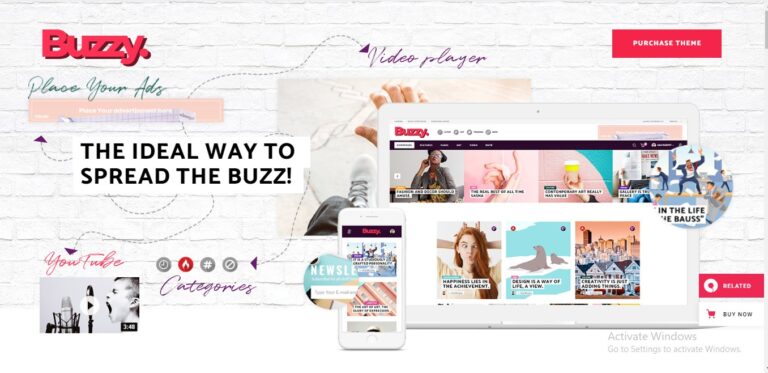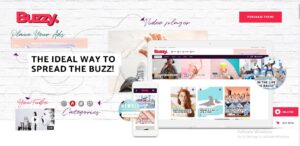 Special key features:
It has one Page site with Anchor Functionality.
Large admin interface.
Accessible to Import Demo Content by one click.
Mobile Header available different logos.
WordPress Responsive plugin included for Slider Revolution.
---
It's a WordPress creative theme concentrating on articles, journals, and magazines. You have an excellent website up and running in no time – no coding needed for a range of predefined grid & masonry designs and templates.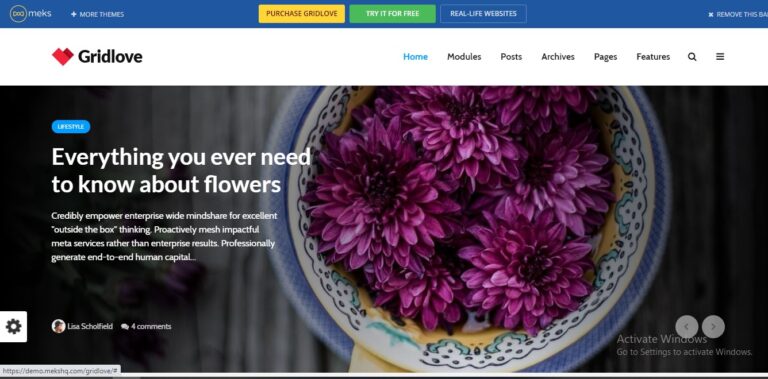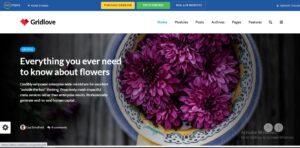 Special key features:
Hundreds of excellent design features.
Create a hugely flexible website.
There are a separate layout and color for each category on the site.
Make your site unique with one of our advanced header designs.
Single post layouts customization.
---
This magazine has it all for every sort of online magazine. This theme has everything. A wide variety of post-list layouts, slider samples, and content block templates falls in Magazine Vibe's twelve excellent homepages.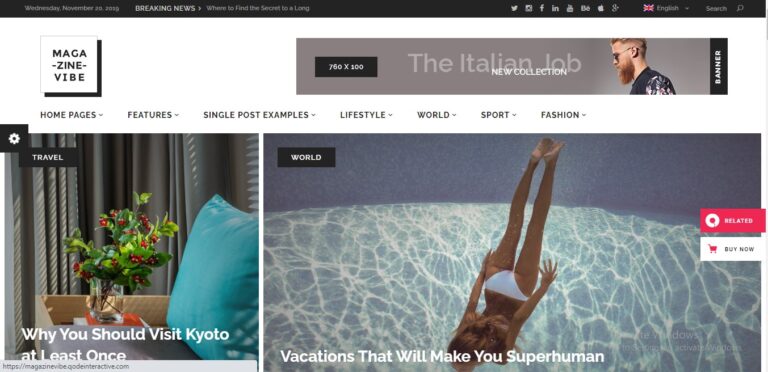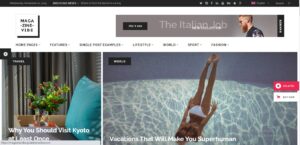 Special key features:
The powerful administration interface is easy-to-use.
Import the demo site with a single click.
Home and internal pages loaded.
Horizontal and vertical basic pagination.
It has a WordPress plugin which used for Slider Revolution.
---
Bold News is an internally established WordPress theme used in newspapers, magazines, blogs for publication or review. It's completely flexible, ready for the retina, and quick to adapt.
This elegantly refers to varying screen sizes and is checked for operating on various platforms, from the most significant laptop systems to compact smartphones.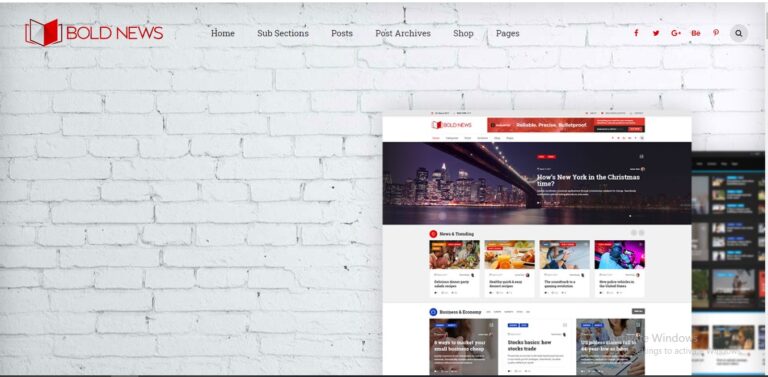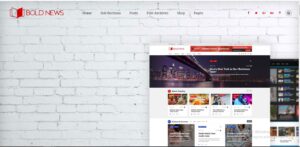 Special key features:
It offers a wide range of options, different transitions of pages.
It also provides a fast page builder and simple to use.
It has a complete static short code with page support.
It has static websites and blog posts with a portfolio short code.
WordPress customizer theme options.
---
The theme of exclusive blog magazines would also fit for a critical news site. It is very friendly to businesses and bloggers who wish to pay for their hobby.
You will appreciate the opportunity to promote particular posts rapidly and to create your pages.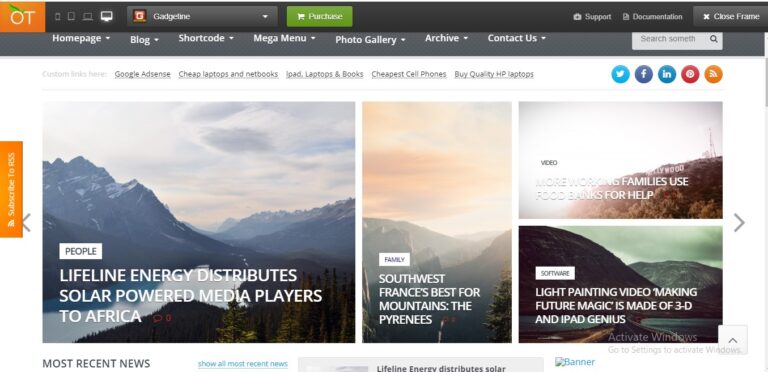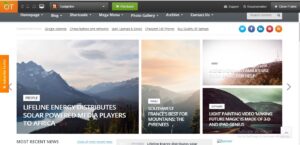 Special key features:
Designs of unlimited websites.
The theme has a different system of galleries.
This theme gives you what you need to write.
This theme and Nine widgets tailored to the theme provide.
The theme involves short codes.
---
This is a broad-ranging WordPress theme. The website will act as a news source or in categories such as lifestyle, sport, architecture, entertainment, gaming, electronics, traveling, dark, politics, or website.
It will be accessible on the Web. Included in the magazine theme is everything you should.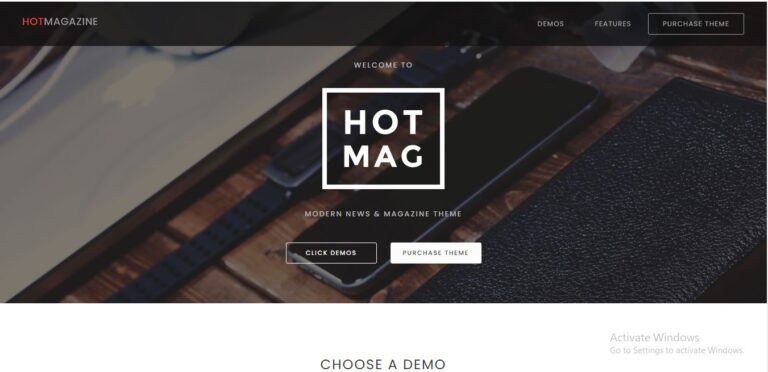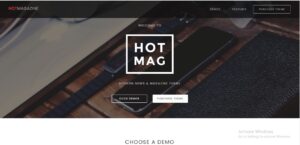 Special key features:
It has a smooth Installation of the demo with one button.
It has the best builder of Drag and Drops.
Multiple Comment Systems support.
Easily alter the font from the Theme panel.
Support for easy Google assessment.
So you've taken the right decision when you want to use WordPress for launching a news website. WordPress provides all the features required for a news site.
Also, with the above ten Best News Portal WordPress themes, you can launch your news blog/website.
Not all WordPress themes are useful for managing a lot of content. That's why I present for the news website the ten Best News Portal WordPress Themes.