Just like with any business, creating a blog that makes money isn't something that happens overnight.
Whatever your niche, there are ways to start gradually building an income by writing about what you know, whether that's through ecommerce, affiliate marketing, sponsored articles, or display advertising.
In this article, I've identified eight bloggers writing about travel, lifestyle, tech, DIY, and food — all of whom have found ways to earn money from their content.
List of 8 Bloggers Making Crazy Money
Some use all of the monetization methods at their disposal, while others focus their efforts on just one or two areas. Throughout this post, I've also used Upbeat's blog monetization calculator to estimate how much each blog could be making from on-page advertising.
Read on for inspiration on how to go from blogging on a budget to earning crazy money by blogging about what you know and love.
One Mile At A Time
About blog

Makes Money

Why Stands Out
Ben Schlappig, also known as Lucky, is the founder of travel blog One Mile At A Time. Lucky is a master of traveling the world using miles and points that he's collected, often enjoying first class hospitality for a fraction of the usual price.
His blog offers tips and advice to other travelers keen to save money on their adventures, as well as some of his own personal stories.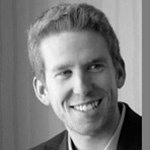 Ben
According to Ahrefs, One Mile At A Time receives 433,000 visitors per month.
The blog was founded in 2008 and by Lucky's own admission, it made almost nothing for the first several years. Now, through affiliate marketing and display advertising, it generates enough for Lucky to make a sustainable living from travel blogging and consulting. According to Upbeat's calculator, it could be making $862 – $3,600 per month through advertising.
As Lucky has been going with his site for a solid 10 years, it has an equally solid reputation in the eyes of Google. As we know, quality content is important both in terms of user experience and search optimization. Lucky's site stands out not just because it ranks for long-tail keywords like "spirit airlines check in" and "how does postmates work," but because it is genuinely useful for users.
In short, write the advice and reviews that matter to your target audience, and the SEO traffic, positive site metrics, and affiliate schemes will fall into place.
Making Sense of Cents
About blog

Makes Money

Why Stands Out
Making Sense of Cents is an inspirational money management blog that covers personal finance, paying off student loans, and how to reach financial independence.
Its award-winning author, Michelle Schroeder, an online freelancer and solopreneur, paid off her $38,000 student loan in just seven months. She now travels around North America and lives out of an RV.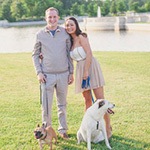 Michelle Schroeder
The blog receives 64.5K in organic traffic each month and makes money through financial relationships with merchants — affiliate links — as well as through Amazon associates and Google Advertising. According to Upbeat's calculator, it could be making $520-$4,070 per month through advertising.
Schroeder stands out because she is tapping into the community that wants to be like her. In addition to being totally honest about her $100,000 per month income, she freely invites novices to get started on their blog with her free course.
By communicating with her audience on an emotional level, and targeting her incentives to her primary market, she has set herself up as a trustworthy industry influencer. And that credibility ensures users visit her again and again.
Lipstick, Lettuce & Lycra
About blog

Makes Money

Why Stands Out
Lipstick, Lettuce & Lycra is a UK health and fitness blog. Founded by Gemma Geager, it combines her previously very successful vintage fashion blog, Retro Chick, with a new focus on helping women live their lives to the fullest.
The blog mostly focuses on topics like running, cosmetics, and self-confidence, and receives around 2,700 visitors per month.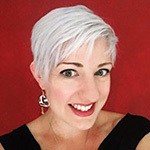 Gemma Geager
Geager monetizes her lifestyle blog through a combination of sponsored posts, display advertising, product reviews, and affiliate marketing.
While tricky to assess how much it is likely to generate overall, it has the potential to earn $100 per month from advertising alone. Aside from ecommerce, Geager has made the most of other monetization methods to ensure that she makes a decent profit writing about what she knows.
Geager stands out because she has remained agile. Too often, businesses are static with their strategies and business models, adopting the mentality of "if it ain't broke…". But just because something is working, it doesn't mean it can't be better.
Geager took a risk and adapted her thriving fashion blog so that it could discuss a broader range of topics that mattered to only to herself, but to women like her too. And I think we can safely say that the risk has paid off.
Shiny Shiny
About blog

Makes Money

Why Stands Out
Shiny Shiny is a tech blog founded in 2004 that explores how technology is enriching the lives of women.
With an influential readership made up of early female adopters, it's thought to be one of the top global tech blogs aimed at women. Shiny Shiny's content mostly covers industry news, product reviews, and video round-ups. Its audience averages 761 visitors per month.
By its own admission, Shiny Shiny is taking steps to move away from traditional display advertising in favor of collaborating with brands to push native advertising content. The website also uses affiliate links in its product reviews.
Collaborating with brands and influencers is a really old form of marketing, although today, we've refined the process so that it's more affordable for the average Joe.
Shiny Shiny stands out because it taps into micro-influencer marketing, with a focus on product reviews. By collaborating with other influential businesses and bloggers, it adds weight and authority to its site content.
It has therefore established itself as a leader in the tech industry and built a strong brand reputation that also turns a tidy profit.
Vintage Revivals
About blog

Makes Money

Why Stands Out
Vintage Revivals is a blog dedicated to "fearless DIY." Owned by designer Mandi Gubler, her mission is to smash readers' perceptions of what's possible when it comes to DIY design, encouraging thrift store purchases, upcycling, and creative makeovers.
The blog receives around 34.1K visitors per month.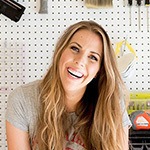 Mandi Gubler
Gubler steers clear of display advertising — which, with an audience of this size, in this niche, could earn anything from $450 per month. Instead, she pursues monetization through sponsored posts (like this one) and ecommerce — selling products for the home including brass planter kits, DIY wreath kits, and wooden animal cutouts.
Turning your blog into an online store where you can also sell products to make extra money is doable on almost any ecommerce platform. You can download plugins and add-ons to give your blog shopping functionality quickly and easily.
You can even link your blog to existing online stores — for example, if you've bought an ecommerce store on online marketplace Exchange and you're planning on rebranding it and making it profitable. You can then use your blog to write about products, bring fresh content to a jaded store, and increase leads and sales.
While generalist blogs work if executed properly (like Lipstick, Lettuce & Lycra), niche sites really are the way to go if you want to capture and retain a dedicated following.
Gubler's site stands out because not only is it on-trend (hello, vintage!), but also because it remains unique and therefore an iconic presence in the industry of upcycling. In addition, she steers away from display ads, which many of us find extremely intrusive (including Google).
While a brave choice from a financial perspective, it may actually be a more long-term beneficial choice when working to grow a loyal following and improve SEO.
Backlinko
About blog

Makes Money

Why Stands Out
Owned by internationally recognized SEO expert Brian Dean, Backlinko is an SEO training and link building strategy blog aimed at digital marketers and entrepreneurs. His deal is offering actionable SEO tips, and insight gathered from five online business failures before he finally became successful in 2012.
Backlinko is now one of the world's most popular marketing blogs.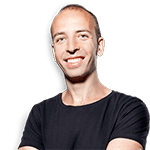 Brian Dean
Backlinko is a platform for Dean's personal brand. It is designed to showcase his industry expertise via insightful articles with insanely practical tips to help others master the art of SEO. It's no wonder the site receives 113K organic visitors per month.
We can't be sure of the monetary value this site boasts. Ahrefs suggests that the traffic value is somewhere around $305K per month alone.
However, considering the site's top performing page is 27 Ways to Increase Website Traffic in 2018 — receiving approximately 3.6K visits every month — you can bet your bottom dollar Dean is receiving plenty of SEO consultancy inquiries off the back of his helpful articles. Now that's a job with a high-paying salary.
Unlike any of the other blogs on this list, if you want to access the bulk of Dean's content, you have to subscribe to his email list first.
This is a genius marketing technique as it means that the people reading his content are the people that genuinely care about his words of wisdom and are likely to shout about his work. Plus, a targeted newsletter makes users feel like they are part of an exclusive SEO community — and who would walk away from that?
Backlinko also stands out because it's a blog built off the back of hundreds of mistakes and learning curves — and Dean doesn't hesitate to broadcast this fact. His tried-and-tested approach marks him as an authority figure in the industry, which is why his site is performing so well.
Smitten Kitchen
About blog

Makes Money

Why Stands Out
Smitten Kitchen is a "fearless cooking" blog from NYC writer, cook, and photographer Deb Perelman (that's right, not just one fearless blogger in this article, but two!).
With a steady focus on unfussy comfort food that can be made even in the smallest kitchen (and a range of tutorials to boot) it's easy to see why Smitten Kitchen has become so popular, drawing in around 437K visitors monthly.
Perelman has her own book – Smitten Kitchen Every Day – which is available to buy from a range of retailers that she links to from her website. They are not sold directly through the website, however. In addition to her book, she writes sponsored posts and could feasibly be making $3,000 in native advertising per month.
Despite its high traffic numbers, there's no display advertising on Smitten Kitchen. Some argue that running advertisements on your blog is a bad idea, as it can devalue your brand, provide advertising opportunities for competitors, and lead to a higher bounce rate.
Perelman's blog stands out because of her authenticity, integrity, and confidence. On her about page, she explains that she doesn't like pretentious ingredients and that she prides herself in creating recipes that are accessible for all. Plus, like most of us, she's obsessed with food — it's no wonder she has a 752K Instagram followers.
By writing about what she knows in a very human way, Perelman has created the online-equivalent of comfort food.
Where Sidewalks End
About blog

Makes Money

Why Stands Out
Now we meet one of the leaders in responsible travel innovation, Where Sidewalks End (WSE).
Heavily focused on promoting responsible and sustainable practices in off-the-beaten-path destinations, WSE employs a huge team of scouts and contributors from all over the world. It's great to see a travel blog that looks beyond the travel experience to the positive impact it can have on local communities.
This is certainly no ordinary travel guide.
WSE uses various methods to monetize the 5.3K visitors it sees every month. In addition to its partnership with World Nomads travel insurance, the website offers a range of "choose your own adventure" packages, as well as its trademark freestyle private tours. You can also browse their merchandise – various items of travel gear, t-shirts, and books.
WSE stands out because by writing about what it knows, the site has helped thousands of people around the globe. Off the back of website success, WSE created the TriP Foundation and proceeds to donate $2 to the societies and projects in the country you're visiting, for every day you travel with the organization.
In a world frequently grazed by waves of greed and corruption, I think every one of us is trying to go the extra mile by helping others where we can. And WSE offers the perfect platform to do so for aspiring travelers.
Wrapping Up
So what can we learn from these eight

bloggers who are making crazy money

by writing about what they know?First, that there's no harm in using affiliate links, as long as you don't hide it from your audience. Second, that adding ecommerce functionality is a relatively simple and viable way to generate more revenue from your website. And finally, to use display advertising wisely and sparingly, and only if it does not harm your brand.Tell us about your own blogging experiences (or what you look for in blogs that you follow) in the comments below!you will love the following articles: