In general, web development is very complicated especially eCommerce Website development. In such projects, there are a number of elements you will need to consider just to have the best eCommerce website running smoothly.
Since there will be thousands of users visiting your website with the aim of learning and purchasing your products or services, you will need to do everything possible to make their navigation effortless and spontaneous.
Just to help you understand the intensity of a great website, the following are some of the aspects to consider when building an eCommerce website;
The best eCommerce website should have a responsive design whereby not only the pc user can access your website, but also the tablet and smartphone user too.
The best eCommerce website should be able to support user accounts which are important in following up purchases and communication between you and your users.
Your eCommerce website keyword game should be on point. Many users look for such sites with the help of search engines. So have keywords that help you pop-up first.
Your eCommerce website should be safe from hackers and viruses. This can be achieved by encrypting your information.
Your eCommerce website should have an optimized performance. Nobody likes a slow site.
Gone are the days when we used to struggle to customize great sites. Presently, with the help of platforms like WooCommerce, any minute now, life could just turn into rainbows and butterflies. It is excellent and easy.
WooCommerce
What is WooCommerce?
WooCommerce is an eCommerce platform that acts as a WordPress add-on. It is built in a manner that it allows the conversion of any WordPress website to a simple, fast and cost-effective eCommerce solution.
The platform can be actually configurable and extensive especially when you have additional plug-ins that gives it the power which in-turn prolongs its basic functions.
WooCommerce has over two million downloads across the world making it one of the most important supporters of this fast-growing world's eCommerce business sector.
How does it work?
When it comes to how WooCommerce works, there is nothing confusing about it. Just like any other eCommerce website, WooCommerce uses the cart system.
How does the cart system operate in this case? As I had mentioned earlier, the WooCommerce cart system works like a common eCommerce store.

A customer will just add your desired product on the cart, go ahead to the checkout page, fill the form that has been provided and finally send the order as desired.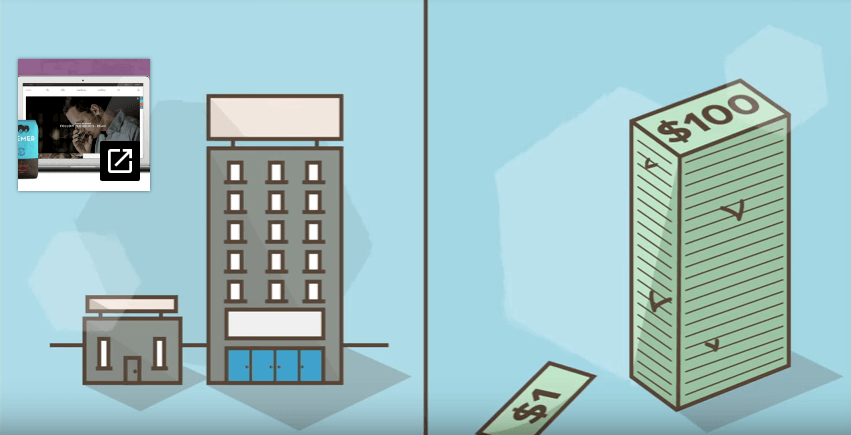 So, when a customer has completed the above process that is an order that has been made. This order is detectable to the shop owners and managers.
To take care of the order, you will notice that WooCommerce comes with an order management page.
In this page, there is a table showing information about all the orders made and customer statuses like order ID, the time when the order was placed, the price (if paid or will be paid on delivery) and the destination of the order.
From there, you as the shop owner will create reports based on the order management pages. These reports you make, you will need to sort them by product category, the name of products and date.
The reports will help you track the products or services you have sold over a particular range of time.
Unlike other sites, there has to be a platform where you assign someone to take care of payments and cash flows. With WooCommerce, you will not need that. It is simple and very efficient.
You just need to install a payment gateway extension that you think it is suitable for your website. In fact, there are millions of payment gateway extensions on the market today and with the right guidance; you can land on one that will be great for your business.
Besides not worrying about payments and cash flows, shipping rates too follow the same suite. You will just need to install an extension that will carry out all the process for you.
In a nutshell, just worry about how you will set up your products and manage them excellently. Extensions that take care of shipping rates can be downloaded. They are also many. Do a resilient research on them to help you nail the best one.
How to use WooCommerce?
You can do so many things with WooCommerce. Its main use is to sell products though. There are a number of ways in which you can actually sell this product.
You just need to find a specific way in which you are going to manage your shop. Here are a few types of product groups for selling on WooCommerce;
Simple products; simple products are the normal types of products which have the common elements like price, description, a picture gallery and to-add cart. Such product plans are used by websites often.
Variable products; variables means a product comes in one similar design but there are different colors available. Let's say shoes, you can find the same caliber of shoes in black, white, red, green, yellow, grey etc., what you will need to do is choose the color you desire. The same happens to size.
Digital products; these are products which you can download online. For instance games, books, applications, software and pictures. They also contain a price which one has to pay using a smart card, a visa or any other possible means of payment.
Grouped products; this contains a number of products that are purchased individually but are used together. Their purposes co-relate. Grouped products just include simple products. For example computer accessories.
External products; one unique characteristic of the external products is that they are advertised online but are sold/bought somewhere else. In such cases, you will find a list of features and descriptions with a link that will direct you where you can find them.
Who are the big brand using WooCommerce?
There are very many brands using WooCommerce today. Just to sample a few they include;
Volume books
Wisden sports magazine
Craft Can Beer Club
GhostBed
Dinsen home and décor
Newlyn Digital and Software
Little Giants/ Giant Shorties
Wool Couture
All Blacks Official Store
SakeOne
Fusion Jerky
French Today
Click Bank
Awesome Inventions
Spectator Magazine Shop
WorthPoint, Bookriot
Blue Star Coffe
Forage and Graze
Wakami and many more others.
When it comes to striking WooCommerce online shops, the ones I have just mentioned pop up first. They are the most famous because they use WooCommerce to support their homepages.
If you visit them, you will notice that they are quite impressive and have top-notch quality designs.
Ecommerce Website Development using WooCommerce
What is website development?
Website development refers to the process of building, creating and maintaining online pages. Characteristics like web design, web publishing, and database management are included in web development.
It has a number of different types of web content creation with examples including; constructing a website in a computer-based program called Adobe Dreamweaver, bringing blogs up-to-date through blogging sites and hand coding web pages in a 'text editor' program.
How to develop a website
When it comes to developing a website, it's all about how the website will function, the design and its intentions, also the general features.
Step 1: You need to choose a platform on which you will build your website. In this case, I recommend WordPress because it has all the content management systems you will require. WordPress is also free to use and easy to understand.
Step 2: You to set up your WordPress website, you need a web address which is mostly known as a domain name. You also need full time hosting. A hosting is a service that will allow the connection between your site and the internet.
In WordPress, the platform is free but a domain name and hosting will cost you some cash depending on your plan. You can own your personal domain name or get a free one from eligible sites.
Step 3: At this point, you have bought your domain name and you have set up your hosting. Now you need to launch your website and keep it on the go.
Install WordPress to your domain, design a theme template that is different from others, and install your new theme, add content and create new pages by categorizing products, product descriptions, and prices.
Also, make a home page with information about your business so that viewers will know what they are getting themselves into.
You can also download plugins to get more of WordPress. Plugins are simple extensions that are created to expand your website making it easy for you to add features and functions that are easy to use.
Up to this point, your website is ready to go, upload it and let people use it.
Types of different eCommerce website
When it comes to the different types of the eCommerce website, it might be a little confusing, especially when tracing back to the original definition of eCommerce;
which means the online exchange of goods and services that takes place between a supplier and a client. To understand the whole point of eCommerce, it's better if I break them down in a much easier way.
Business to Business (B2B)
This type of eCommerce is the easiest one. It technically includes all the electronic transactions of goods and services that take place between companies. It is commonly used by the product makes and wholesalers.
Business to Consumer (B2C)
It is a website where business relationships between businesses and consumers thrive. It is like a retail shop but an online one.
Everything that takes place on this site, is just like what happens at a local retail shop. The consumer also gets the privilege of having first-hand details about the products.
The pricing is also affordable, the processing of orders and delivery is also faster.
Consumer to Consumer (C2C)
This is a website where transactions of goods and services between a consumer and another consumer take place. It a website owned by someone, who sells space to other people to display their products and services.
Consumer to Business (C2B)
These websites are mostly owned by designers. They usually present their projects and proposals for persons from bigger companies to preview and recommend them for work.
It's a reverse kind of eCommerce website where the consumer seeks the attention of the business. For example photographs, design elements like vectors and mock-ups, videos, and many more other things.
Business to Administration (B2A)
It is an eCommerce website where transactions between businesses and public administrations take place. There are millions of services that are conducted on such sights.
For example security, education, employment, legal documents, laws and many government services.
Consumer to Administration (C2A)
These are eCommerce websites where the common consumer is involved in a transaction between him/ her and the public administration.
Essential features of an eCommerce website
After taking you through examples of eCommerce websites, its time you also understand the basic and most important features of an eCommerce website.
Ability to manage so much content
Bears the promotion and discount code tools
Has an easy to use checkout
Has codes that are optimized for search engines.
Reporting tools
Integrated blog or articles section
Email marketing addition
An eCommerce website accepts a number of payment options for instance credit card, Visa, PayPal, MasterCard
An eCommerce website has the ability to expand your platform.
How does WooCommerce make easy for eCommerce website development?
Unlike other eCommerce solutions for website development, you will find using WooCommerce easier that you have ever imagined. Just to mention, here are a few ways in which WooCommerce makes it easy.
First, WooCommerce is free. You don't need any money to start with. You just need to download it and install. Which is a very simple process.
Second, WooCommerce is an open source project. This platform will allow you to do whatever you need to do.
There are many people using WooCommerce and you will get a chance to associate with some of the communities they have created. You can also introduce new features of your own, install the plugin and update it.
Third, WooCommerce comes with plenty of extensions for you to explore. Do you know what these extensions do?
They give you the chance to enhance your website. People are creating more plug-ins every minute that goes by. That is why you need to explore them and enrich your site.
Fourth, WooCommerce makes eCommerce website easy to use. You will literally enjoy using this platform as it is user-friendly. By a few clicks, you can run your website by yourself.
You can sell and buy goods and services from people on your own. In such cases, there is no need for coding or creating your own themes also finding a way to add plugins.
All these you can do by just following directions and clicking instructional buttons provided.
In a nutshell, having WooCommerce it's the best thing that would ever happen to your plans for a successful eCommerce website.
How can you set up WooCommerce for an eCommerce website?
I'm sure you are asking yourself how you can set up your own WooCommerce for your eCommerce website. This is a very simple process that will take a short time.
You will need to install WordPress that is if you don't have one. If I start to explain the process of installing WordPress, I may lose you here. So, I have a suggestion.
Find online tutorials about installing WordPress and just take your time and do it perfectly.
When you have set up WordPress, now, download and install WooCommerce. This is quite easy. Just go to the admin area, click plugins, and then add new. There, you search for WooCommerce in the up-right corner. Install it.
Set up the WooCommerce. Setting up will help the plugin work well. Just go back to admin, then settings, that's where the setup magic happens.
After the setup, you can now put in content. The content should include products, coupons, tags or categories of products and services.
Then, it's time to test your store; just like anything else you create, you need to test your plugin and see how it works. You will need to go through your products, categorize them and confirm if all is in the right place.
How to secure an eCommerce website?
How do you make your Ecommerce website secure? With the rising number of hackers, you need to find effective ways to protect your website.
If you do not want to be a victim of cyber-attack, use the following strategies to help you prevent hackers from accessing important knowledge and weakness of your online store.
Get a secure hosting service
Ensure that all users protect their information
Have a secure platform and admin area
Always backup your data frequently
Carry out website vulnerability tests
Don't store customer information that you don't require
How to hire a freelance developer like me for eCommerce website development
When it comes to creating your own eCommerce website, it is not that easy especially if you are not skilled. Besides, you could learn to do it on your own as it is not as hard as rocket science.
With today's extremely varying trends, it will be better if you hire a skilled eCommerce developer. A freelancer would be a good one since it's not a permanent job.
How do you get to choose a skilled developer that is perfect for you?
If you've had the chance to work with one or two of them before, this may not be a big challenge at all. If you haven't worked with any before, here is a head's up, a resume alone won't land you the designer you need.
You will have to know them to a certain level. Remember this is a job of value to you; be careful not to be skeptical. Choosing the best developer involves two things;
Know perfectly well what you need to accomplish with your website, for instance, do you want to create a logo or an advert? Do you need to renovate or augment your website? Do you need to make a website from scratch?
Know how you will judge the designers/ developers you come across. At this point, drafting the ultimate job description and requirements you desire, will work for you. Get guidance on how to do it.
When hiring a freelance developer, you need to understand there are two key elements that build a website; the design of the website and the coding. In this case, you can either do the following;
Find a designer separately and a coder separately or
Find someone who can do both jobs
On that note, you also need to understand the job of a graphic designer, website designer, and a developer. This will easily help you figure out the type of freelance developer for eCommerce website development you want.
Apart from that, you need to understand how website developers cost. In this case, their prices vary due to the following factors.
Level of skills,
Experience,
Size of your project,
The job search style you are using. For instance the sites and portals you visit and
Their locations.
After you have known how they cost, you need to weigh all the factors available and come up with your budget for developing your eCommerce website.
Figure out the rates at which you will make your payments depending on the needs of the freelancers you have shortlisted.
Final thoughts
They say the end does not justify the means. On your journey to constructing a very powerful eCommerce website, you will come across a number of different opinions from different experts.
All you need to do is figure out what you need and find means to execute it.
There are so many ways you can build an eCommerce website just know that any path you choose, you can never be wrong. With the technology advancements, things become easier as each minute that goes by.
If I take you back centuries ago, who knew beautiful things like WooCommerce and WordPress would exist? Who knew website development would dominate the internet?
From the moment, the ideology of the internet was conceived, everything became better. Now you can use WooCommerce to enrich your online business. You can use WordPress to enhance your website and manage it easily.
You will love the following articles: