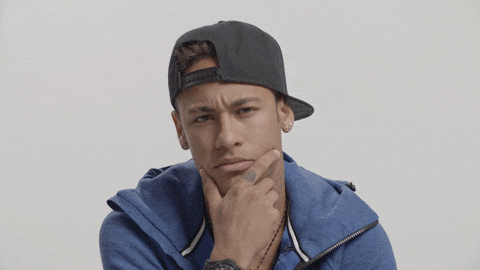 How much money should website design cost?
It is important to note that when trying to determine how much a website design should cost, know that there is no one fixed cost.
The cost of designing of a website depends on a number of factors.
The most important factor is the method of web design you select. Different methods of web design cost differently.
Another factor which will determine how much a website design will cost you is the type of website.
The cost of website design also depends on the work done such as logo location, header image, layout and much more. For template customization, you can spend from $300-$1000.
Read this comprehensive guide to help you the amount of money you can spend on website design.
Website Design Cost Factors for Small Business
Designing cost depends on a number of factors and business size as well. Let's check what are they:
A. Methods of Website Design
Some of the methods of website design include:

Use of web building software
Automated website builders
1. Custom Build Website
This refers to building a website from scratch. In order to build a website from scratch, you need to hire a website designer. The cost involved in using this method is the service fee for the web designer's service.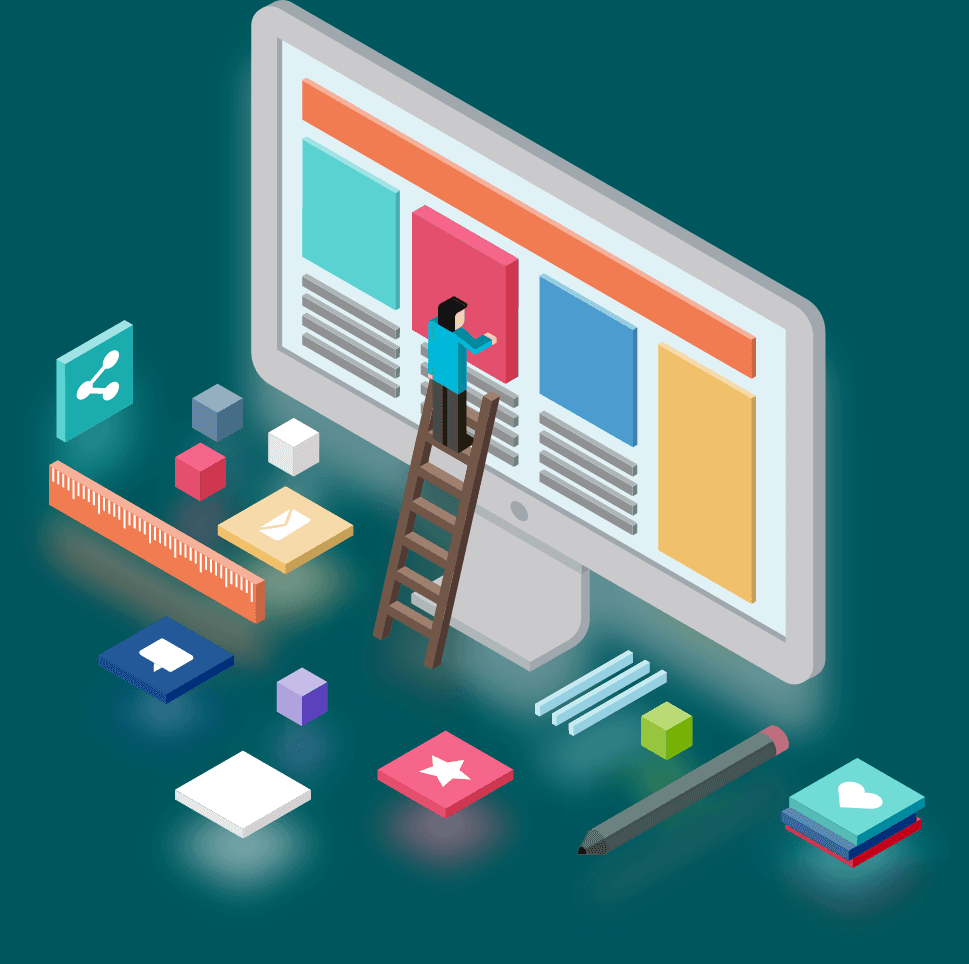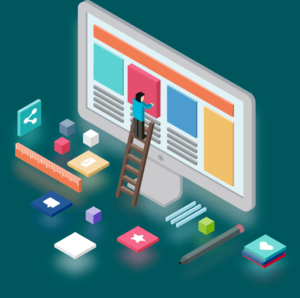 Freelance web designers charge from 5US dollars to 40US Dollars depending on the technicality of the website, time is taken to set it up and the website designer's fee.
This is the initial set up fee. The more skilled the web designer, the higher the cost. If you require a simple website, you can go for a qualified designer even a college graduate that will still get the job done.
You can expect to pay an additional monthly or quarterly maintenance fee which will range from 5US dollars to over 20US Dollars depending on the web designer.
Instead of hiring a freelance website designer, you can opt to hire a digital agency. For a digital agency, the cost may range between 30US Dollars to 100US Dollars depending on your value as a client and the worth of your business.
This option of website design is considered the most costly and the most time-consuming. This is because it will involve:
Website set up and coding
Content creation
Maintenance
If you choose to go for a custom design, you could first compare the rates offered by different website designers or digital agencies before you settle on the best choice for you and for your business.
2. Use of Web Building Software
Since the invention of web building software, people rarely build their websites from scratch.
However, web building software may require a bit of technical know-how. This is something you can do yourself once you purchase the web designing software.
You may need someone to design the website for you if you find that you do not have the time.
This technique is economical because it involves purchasing an already existing design. The most common web building software is WordPress. WordPress offers a wide array of designs to choose from.
The costs of the designs different depending on the size and overall design of the website. It would require additional input in its design and layout.
For WordPress sites, the costs vary depending on the functions and features you would like to use SEO tools to monetize your site to the size of the size. The quotes usually range from 5 US dollars to up to 25 US Dollars.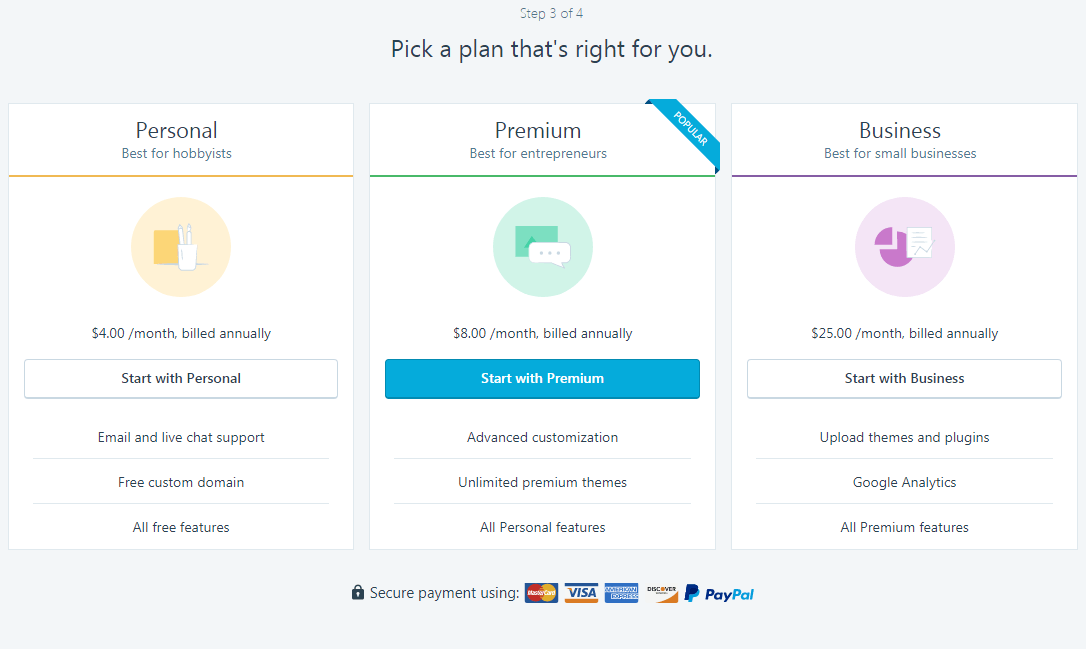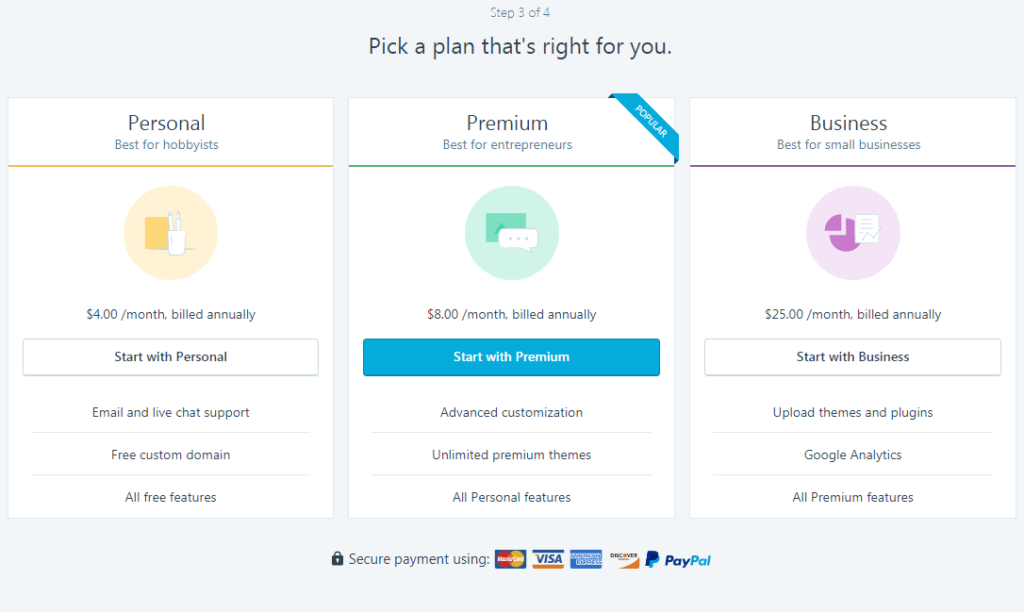 However, you are also able to get a free plan. A website under this free plan will not have many extra features and will not have a customized domain name.
The website domain will reflect under "wordpress.com". Paid up plans provide customized domain names. The charges vary depending on the type of plan.
You can either choose a Free Basic Plan, a Personal Plan, a Premium Plan or a Business Plan. Hence, the charges increase as the features increase with the Business Plan being the most costly.
For a start-up business, we recommend you use a Personal Plan or a Business Plan and upgrade as your business grows.
3. Automated Website Builders
Websites such as Wix.com provide an automated website. They include a template where all you have to do is to add in your preferred details.
This technique of using website builders is convenient, fast and relatively cost-effective. If you want your site to be hosted by Wix under a free plan then you will not incur any cost.
However, your domain name will reflect Wix.com extension at the end. On the other hand, if you would like a customized site, you incur a small charge.
Here you select a plan whether you will be making monthly or annual payments to receive a customized domain name for your website.
B. Type of Website
Another way of determining website design cost is the type of website you require. There are two main types of websites:
1. Informational Website
This refers to a website that is non-interactive. This means the user does not interact with the website but only receives information from the website.
Such website performs similar functions as that of a brochure just that it is now presented in digital form.
The price for this website is lower than that of an e-commerce website. This is because it may not require extra features like that of an e-commerce website. It is also relatively easy to design and maintain.
For an informational website, you will be able to describe your business, the services you offer, your location, contact details and other basic business information.
2. E-commerce Website
This type of website is interactive. It has a larger size and may take a bit longer to design. Hence it will cost you more.
An e-commerce website will include a payment feature, a wide variety of products and images and a contact form. For a wider reach, it is advisable to have a mobile-friendly website so that your users can still be able to access your website using their mobile phones.
A payment processor will also need to be incorporated into the website. This extra feature will mean that your website will be required to be installed with added security features.
This is so as s to ensure the safety of your users while they are shopping on your e-commerce website.
For such a website you may incur an average cost of between 40 US Dollars to 60 US Dollars. Depending on the size of your website, this price may go higher or lower.
Aside from this, you will expect to have monthly maintenance charges that will cost you between 5 US Dollars to 20 US Dollars monthly.
How to choose the most cost-effective method:
Avoid hidden costs
Hidden costs can either be financial or technical costs. These costs increase the overall price of a web design. Go to developers or companies that provide lump sum charges and not many different extra costs on the side.
Have a budget
It may sound obvious but it is very important to have a budget. This will guide you and help you to stay within a certain price range. Read our guide, how to start a website on a budget.
Pinpoint your exact need
Website design costs vary depending on the different needs of the client. If you will be sharing a lot of content on a regular basis with many images, you may need a website design with a larger size.
This will obviously cost more. However, if you need a simpler website to just communicate certain information with average or minimal content, then this will cost you slightly less.
Free up some Time
Website design has increasingly become cheaper, taking half the amount of time it used to take in the past. However, designing a website from scratch will take more time because of the coding involved.
Unless you are already familiar with coding, for a beginner you will need to first teach yourself how to code.
If you have significantly lesser time, you can go to pre-designed websites. This will take a shorter time. A website designed from scratch takes more time and maybe more costly and time-consuming.
It is important to consider how much time you have before you puck the best and cost-effective technique. You can choose pre-made themes for WordPress.
Final Words
The above costs are just estimates as there are many factors to consider when trying determining website design cost.
For any business that wants to move into the digital age and reach a wider audience, then a website is a necessary investment. The global market is easily accessible once someone has an online digital presence.
While selecting your website design, make sure you make use of SEO features. This will give your website number of views and increase your chances of creating a sale.
While free website designs exist, they will not offer you the opportunity to have your own customized domain name. Many website hosts will not allow you to monetize your site if you are on the free plan.
In order to get the most out of your website and to have greater visibility online, we advise you to select a paid-up plan. You may select the plan that works best for you depending on your needs.
A website design is a worthwhile investment that does not have to cost you too much.
What is your plan? Do you want to hire a freelance website designer or an agency? What is your business type and estimated budget for website design? Leave a reply below, we will appreciate.
You will love the following articles: