GII is the acronym of Global Internet Identity. It is a user-generated identity that means anyone who is looking for a character associated with his/her avatar can be created.
I hope you heard about Gravatar. If not, feel free to visit https://en.gravatar.com/ this is where we will create a global internet identity. Gravatar is a service for providing a globally recognized avatar, which will be associated with user mail.
Tom Preston-Werner created the system, and later in 2007, the service was owned by Automattic. Since then, the service has been updated in many ways and integrated with the best leading CMS, WordPress.
Create a Global Internet Identity by Gravatar
To create this, we need an account on WordPress.com. Oh! None of this need a premium sign up, it's free, and we will go through the following steps.
Create an account on WordPress.com
At first, head over to WordPress.com and create an account using your information. In my case am going to create using my name Anwer Ashif and mail ashif @ rainastudio.com.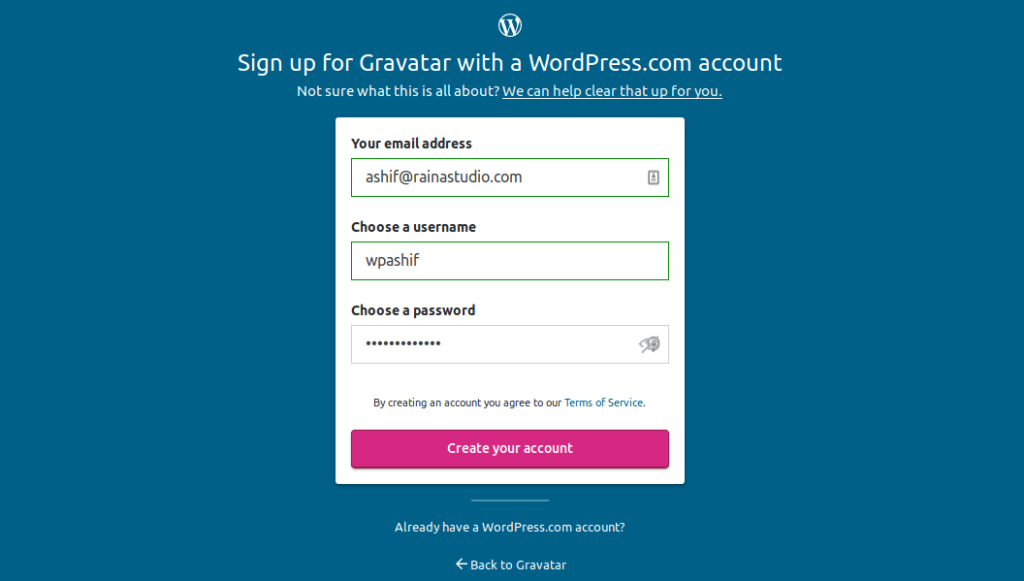 You'll be asked to confirm your mail as sooner as you submit the form for creating your account. So, it just did the same for me, and I am going to confirm.
After confirmation has done, open Gravatar and login using your WordPress.com login credentials.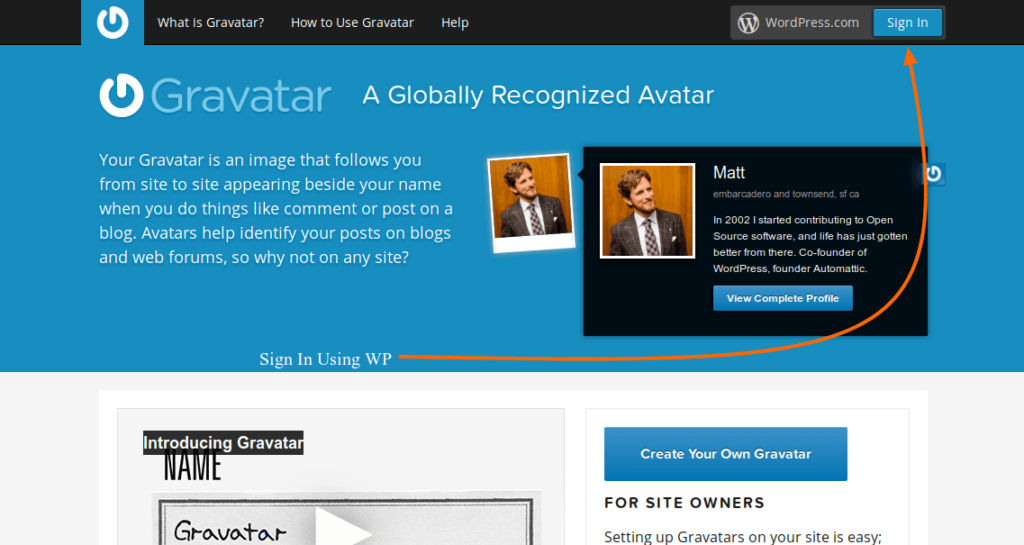 Upload Image to Gravatar
When you into Gravatar, you'll see a message, "Whoops, looks like you don't have any images yet! Add one by clicking here!".
Add or upload your image to the site. During the process, you'll be asked to adjust or crop images and select a GRATED rating for your uploaded image/avatar. The GRATED option is recommended.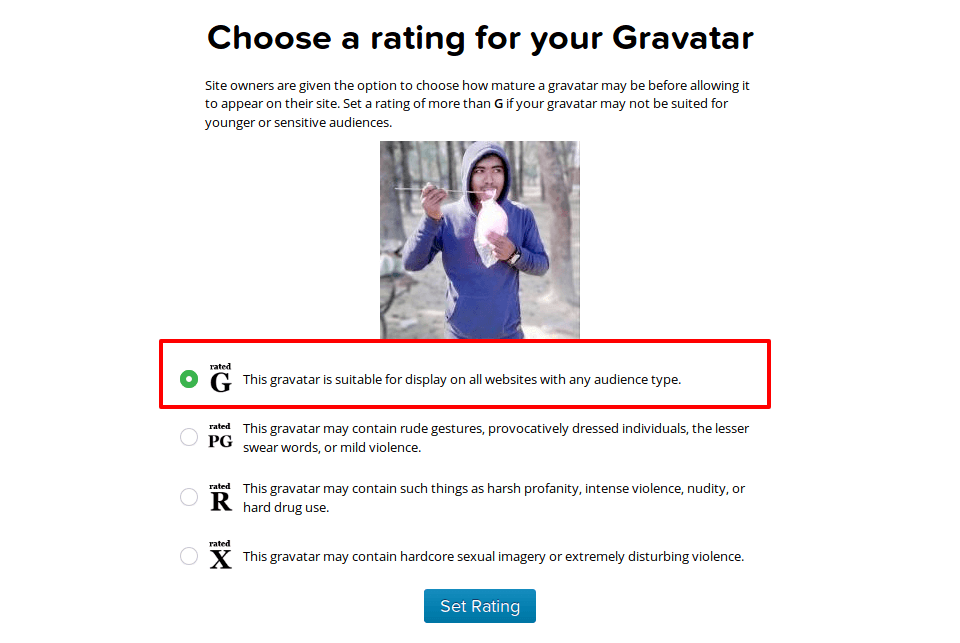 We are done! When the options get selected, and you hit the "Set Rating" button, the image will be associated with the mail we used for sign up.
For example, see the screenshot attached following.

Conclusion
And this is how your global internet identity can be created, which will be associated with your email address. Wherever you put your email address, your avatar photo will be came-up if there exists the system.
Hope you enjoyed the post, feel free to leave your comment.
you will love the following articles: