3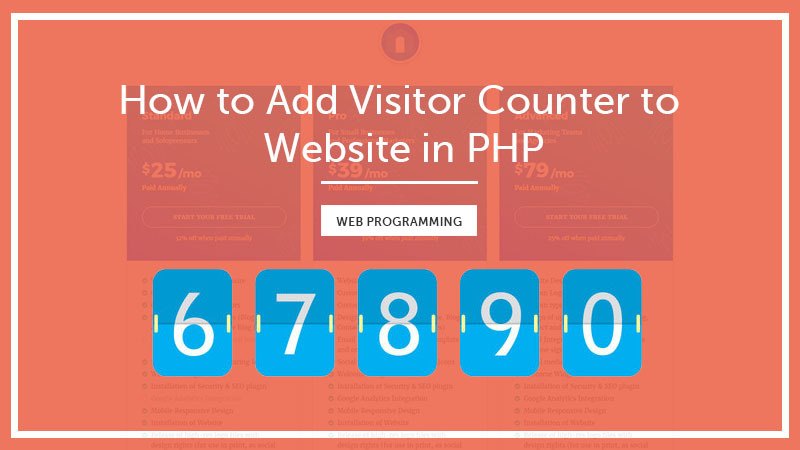 How to Add Visitor Counter to Website in PHP
Would you like to see how many hits your website or webpage have?
Yes! I also wonder to see aswell.
I have a demo directory where I upload my portfolio type work to showcase. Very recently uploaded a pricing table built for a Genesis Framework project. Share on bookmarking sites, and I got 2067 hits. So, let's get the ball rolling to see how I added visitor counter PHP script on my page.
Add Visitor Counter to Website in PHP
We will need two files. One for the script and another for hits storage. Here is a screenshot of my directory. Sharing, so, you get the things quickly.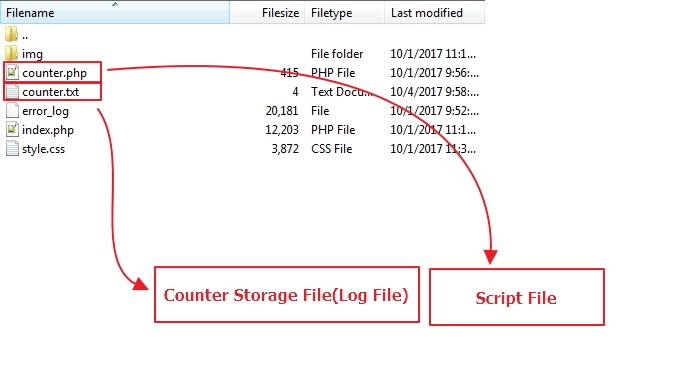 Step 1: Create a file named counter.php. Edit it with Notepad/Notepad ++
$handle

=

fopen

(

"counter.txt"

,

"r"

)

;

echo

"could not open the file"

;

$counter

=

(

int

)

fread

(

$handle

,

20

)

;

fclose

(

$handle

)

;

echo

"Number of visitors to this page so far: "

.

$counter

.

""

;

$handle

=

fopen

(

"counter.txt"

,

"w"

)

;

fwrite

(

$handle

,

$counter

)

;

fclose

(

$handle

)

;
Save the file and upload it to the directory.
Step 2: Create another file named counter.txt. Upload this file to the directory. You can put any number in this file it will echo as a log where you want to show the page hits.
Step 3: You see the index.php file to that directory in the screenshot above that the folder where I am going to include the counter script. So we can see the "Number of visitors to that page."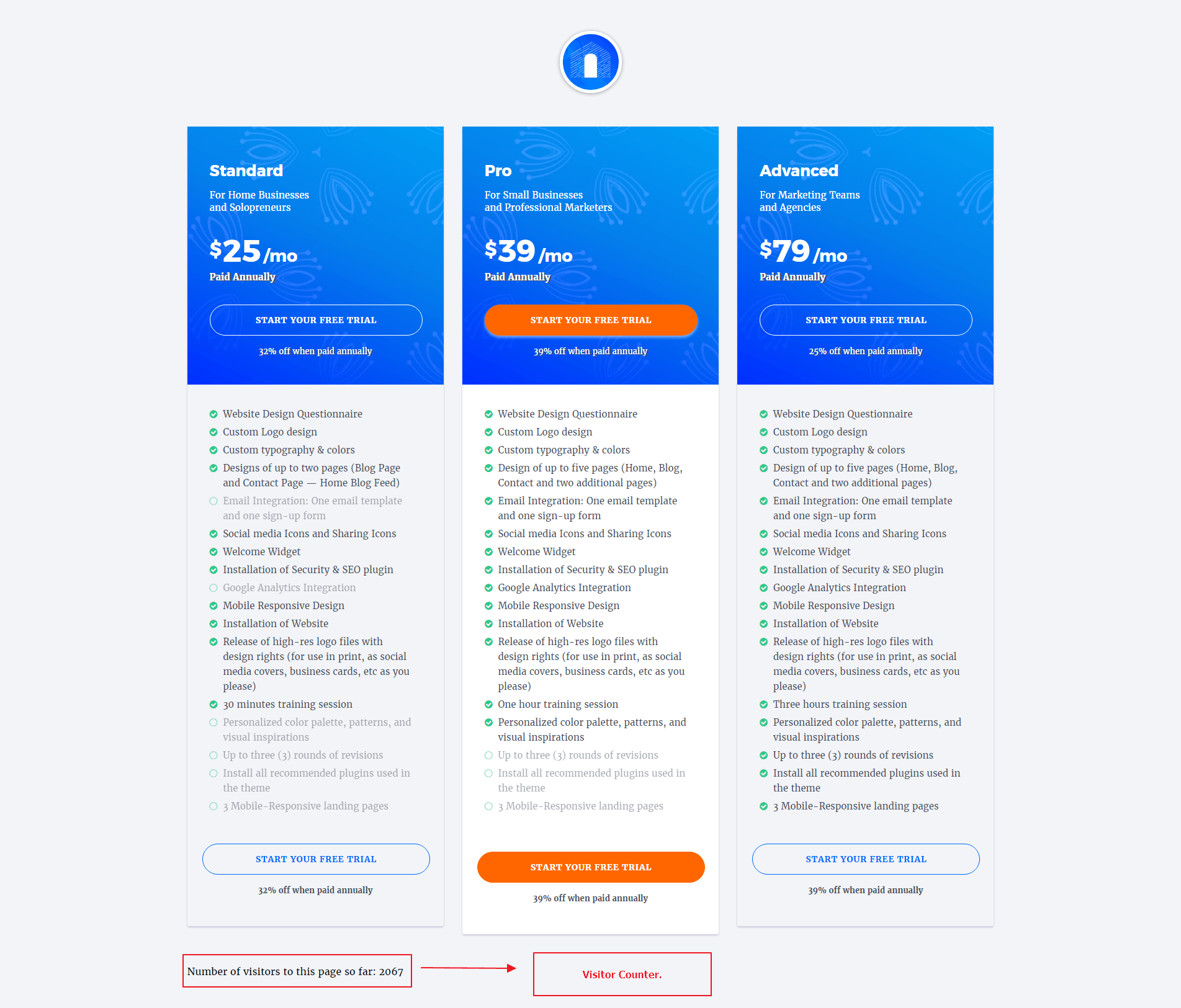 I wanted to add the visitor counter at the footer. So I wrote the below snippet under of all elements.
<

div

class

=

"visitor-count"

>

<?php

include

"counter.php"

;

?>
Conclusion
We have reached the end. To give your page a decent hits open counter.txt file add value/number and save it. That's all! If you face any restriction, don't hesitate to add your comment below.