Do you want to have the Best Cosmetic Shop WordPress Themes to develop your website or online business? Then I believe you are in the right place.
The role of women in society is always significant. They play a vital role in helping men to do success from business to the household.
Their uniqueness must also be prioritized and valued. As a result, the beauty industry is rising rapidly. In this sector, there are so many successful online proprietors.
The internet is full of cosmetics shops when it comes to beauty. So it is easy to determine what shop to go with, with a wide range of different choices available.
In this article, I have picked up a sophisticated and elegant list of ten Best Cosmetic Shop WordPress Themes. Using these themes, you can create your website quickly, which can be enough to reach out online about your products.
Ten Best Cosmetic Shop WordPress Themes are Following
We understand what is best for customers as a well-experienced person in website design & development. For their views, we always concern.
A strong website with an eye-catching layout and flexible features will increase customer experience and, obviously, also raise sales quicker, with higher conversions.
Please follow our list of ten Best Cosmetic Shop WordPress Themes below to pick the right product if you have innovative thoughts on the field of cosmetic products and beauty products.
It is an excellent eCommerce theme that has been built for all websites for beauty and makeup stores.

Besides the full usability of WooCommerce, you have an incredible range of models and elements available in the store, balanced by total usability with both Elementor and WPBakery creator.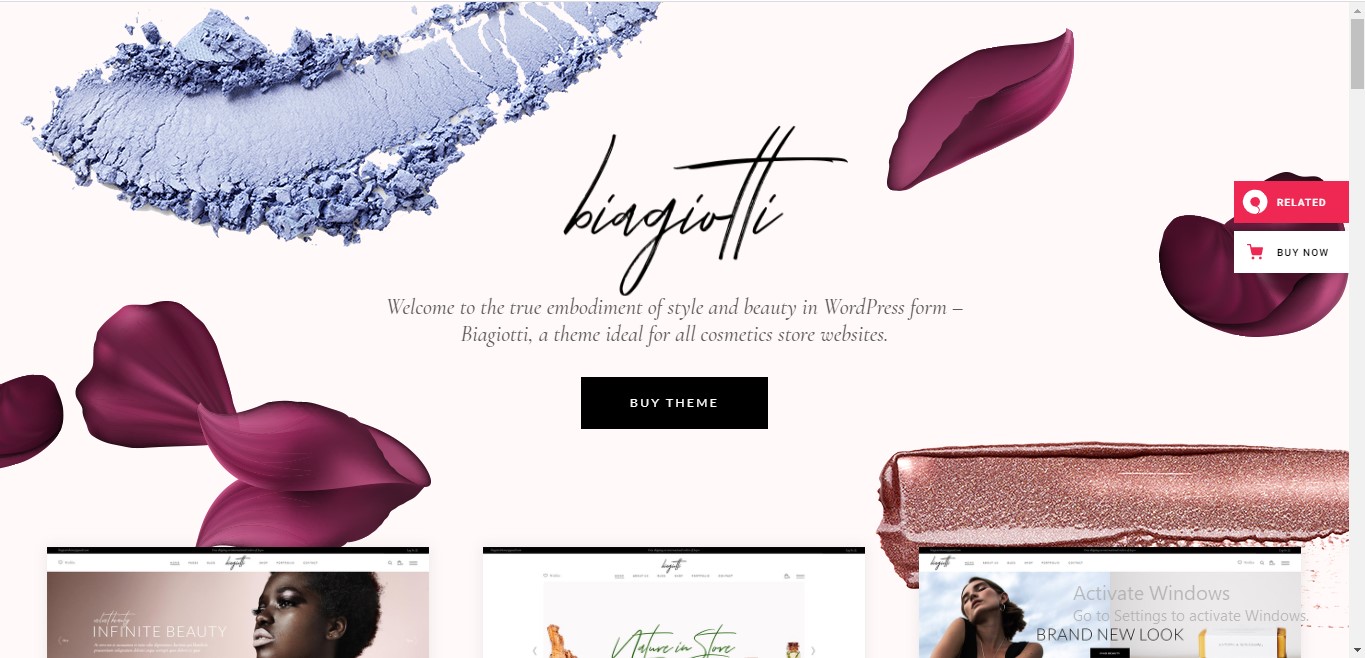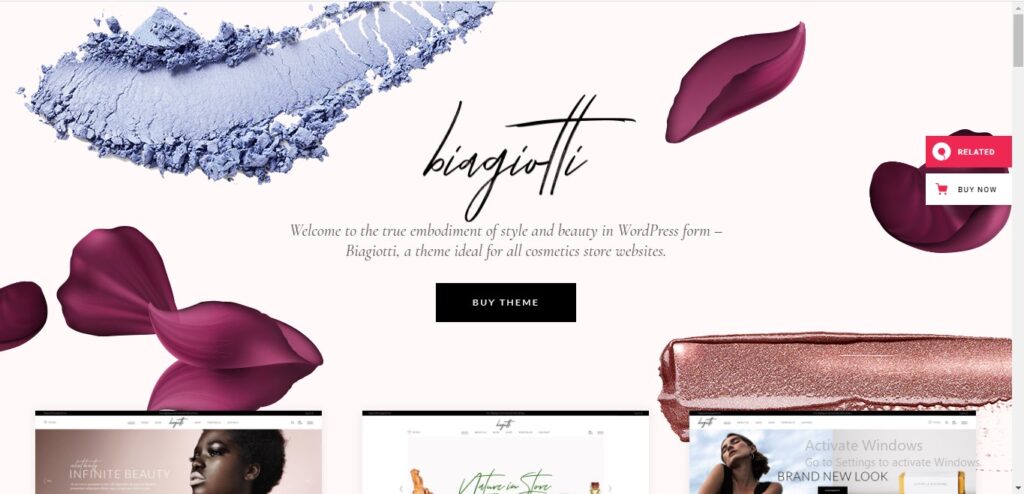 Essential key features:
Extensive interface for Admin.
Easy to download demo content with one button.
No knowledge of coding available.
WordPress Responsive Plugin included with Slider Revolution.
It has a significant collection of unique short code.
---
The theme is a stunning theme of fashion and will spectacularly promote your online shops.
Explore the functionality of the Drag and Drop apps of the visual composer page builder, which is incredibly simple and easy to customize.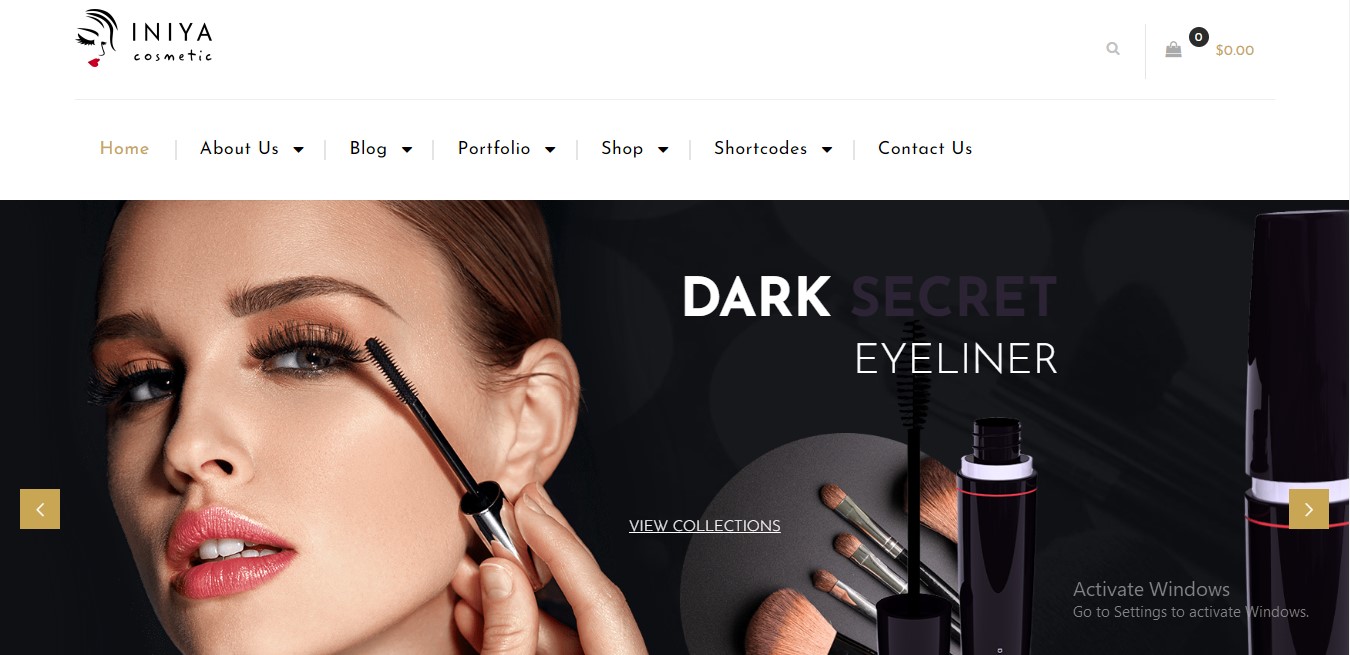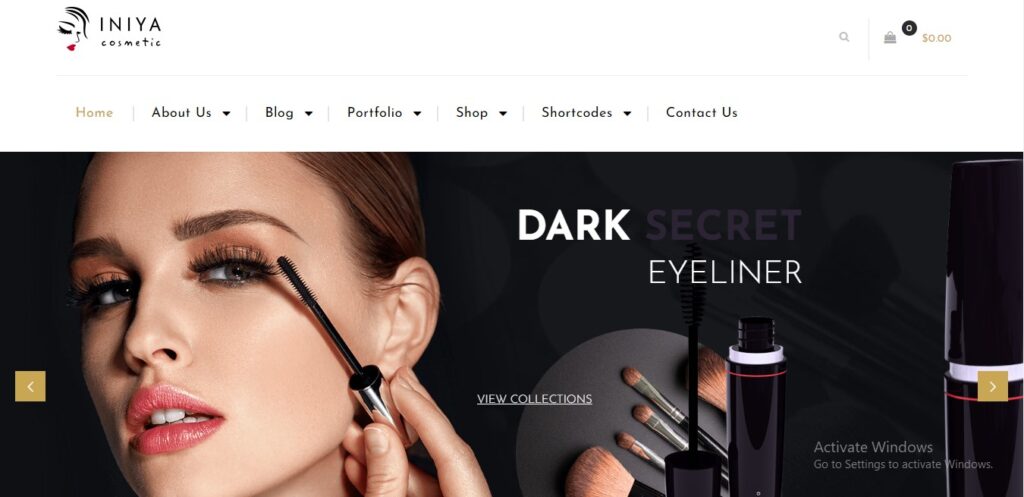 Essential key features:
The key is to engross the site's contents.
Kirki is the primary toolkit for WordPress customizer theme creators.
The visual composer transforms a platform into a simple matter of drag-and-drop.
Without coding the Drag and Drop page builder makes everybody a designer.
The cosmetic theme of Beauty Shop provides Contact Form Seven.
---
The theme is a new, clean and friendly WooCommerce theme, with many useful and unique features. To shopping theme is responsive, on any form of display and screen, it looks beautiful.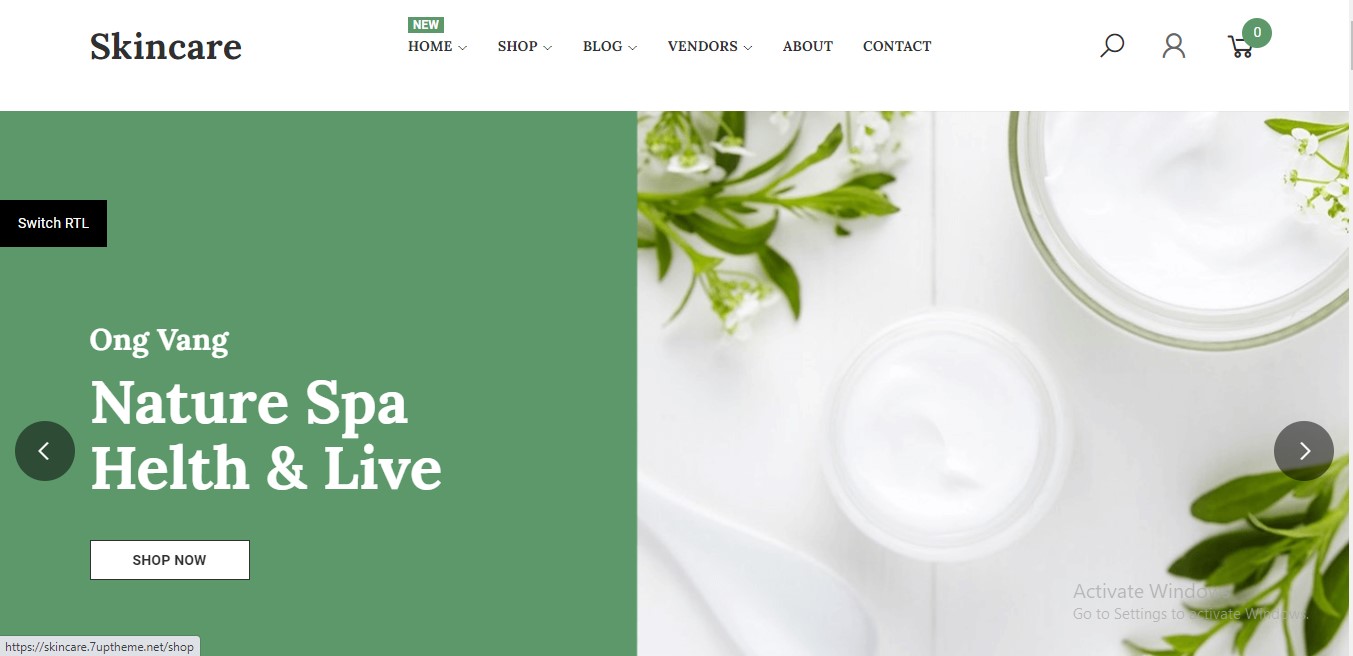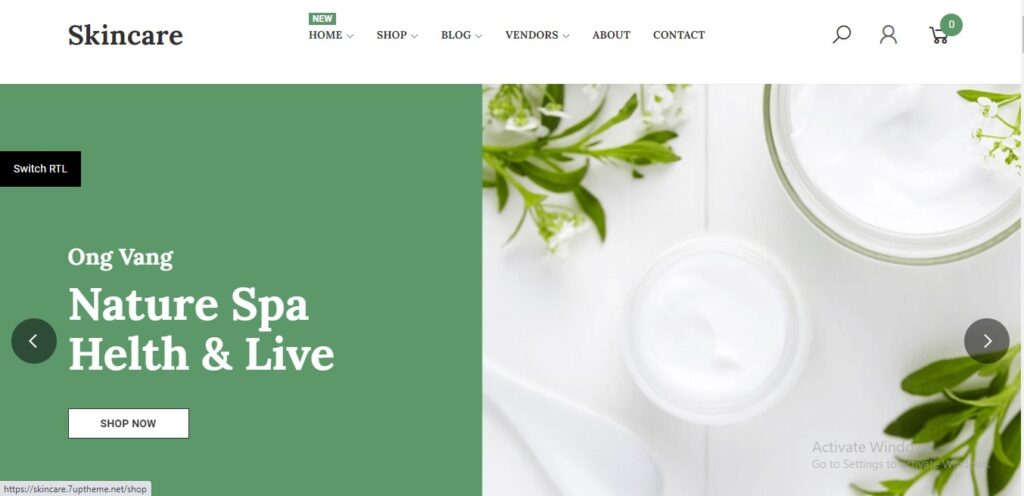 Essential key features:
Page builder for the drop & drag feature.
Custom design with header/footer.
It includes a specific page with the design logo.
SEO optimized theme.
Build your sidebar
The layout of Mutil home page.
---
The theme contains several pre-designed pages to show your essential services, the selection of your store, your gallery, and fashion news, among other things.
The theme is 100% responsive. That is useful for an online business. It is a dynamic WordPress eCommerce theme designed for an online clothing and accessories shop or an online fashion shop.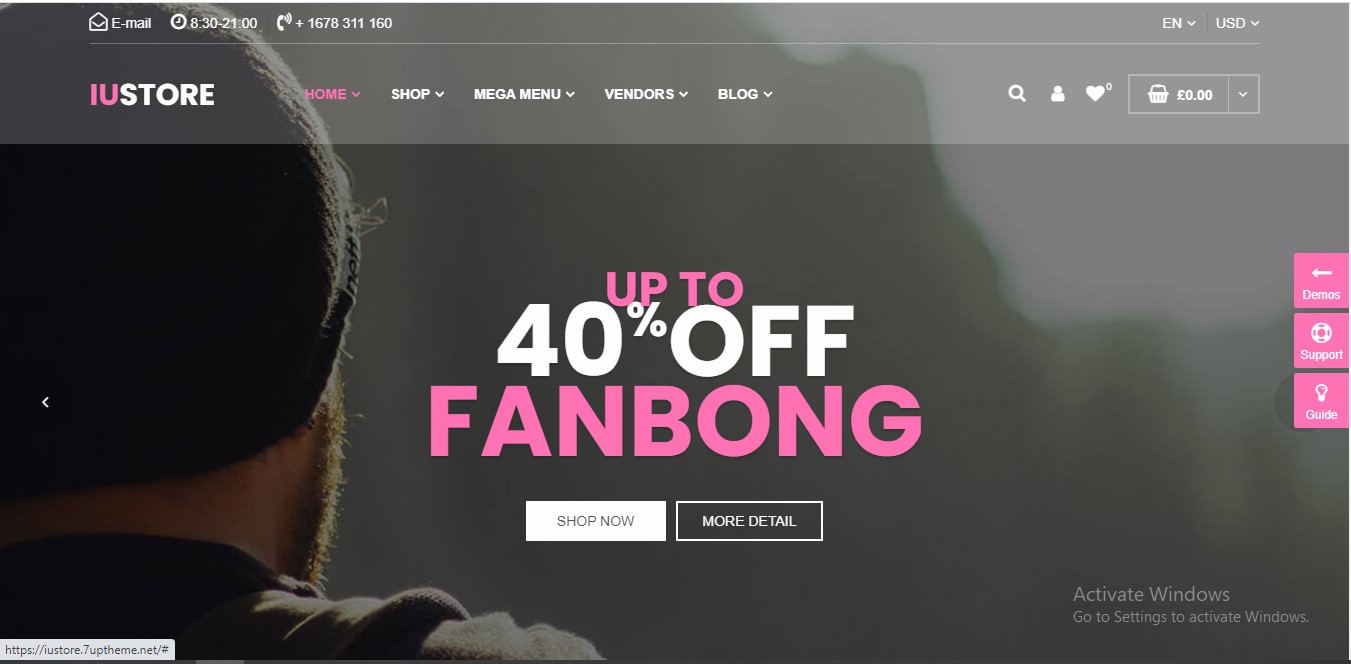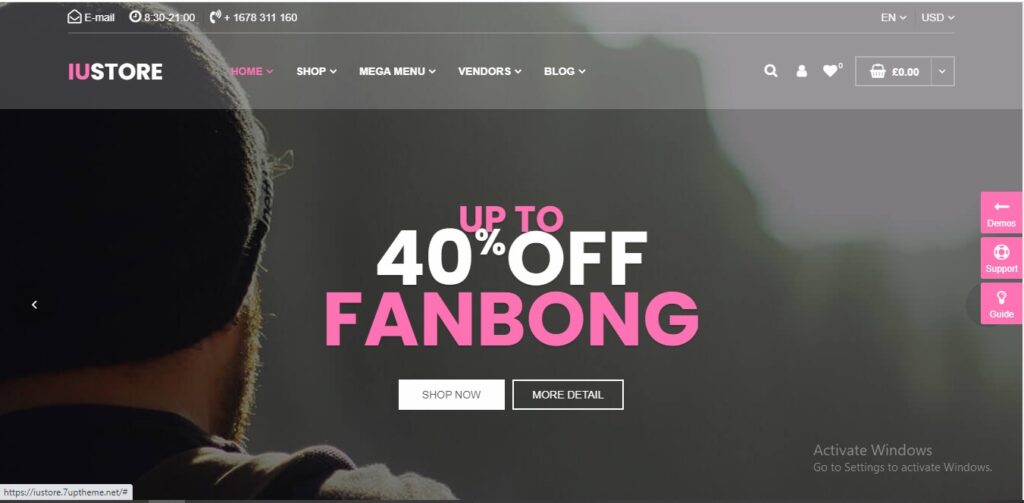 ---
Essential key features:
It has designed for online clothes and accessories shop.
Compatible with WPBakery Page Builder free plugins.
You can effectively create additional page and layouts.
You can build a WordPress shop that's flexible and completely customizable.
It includes a unique page with the design logo.
---
It has a modern and practical layout designed explicitly for the development of organic products.
This is ideally suited to handmade soap stores, but can also be very useful to handmade delights and shoe shops, clothing shops, and crafts.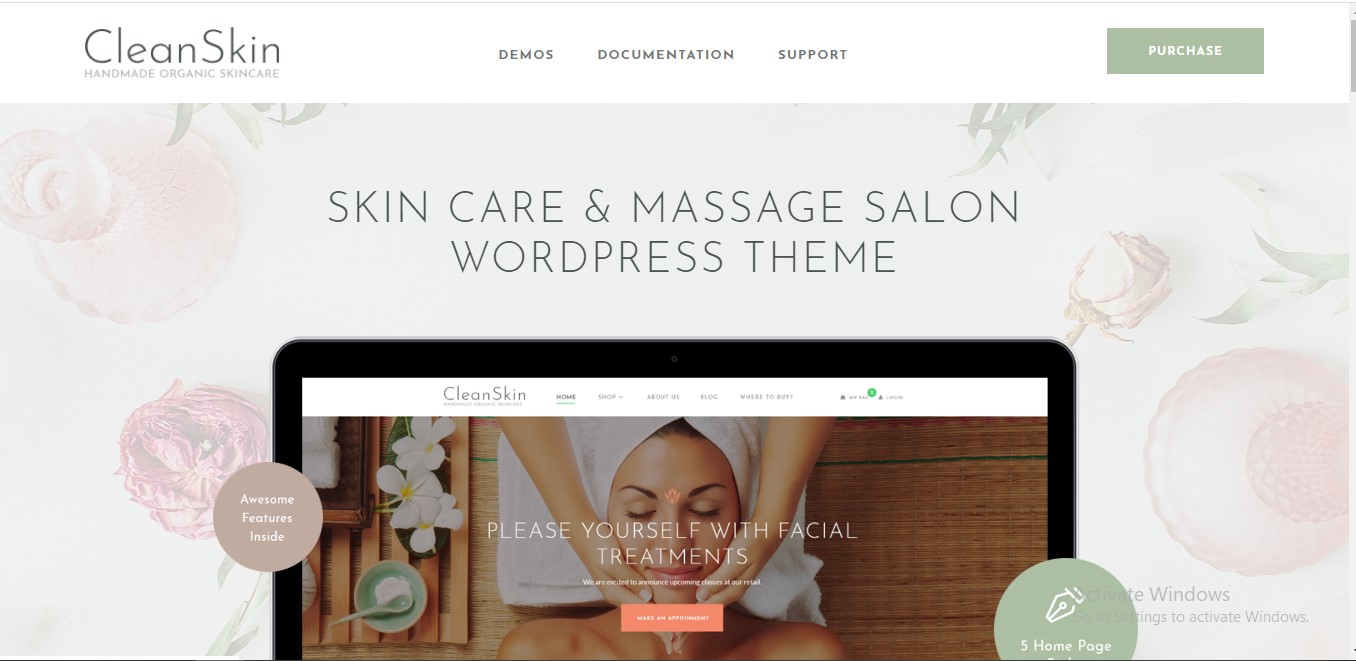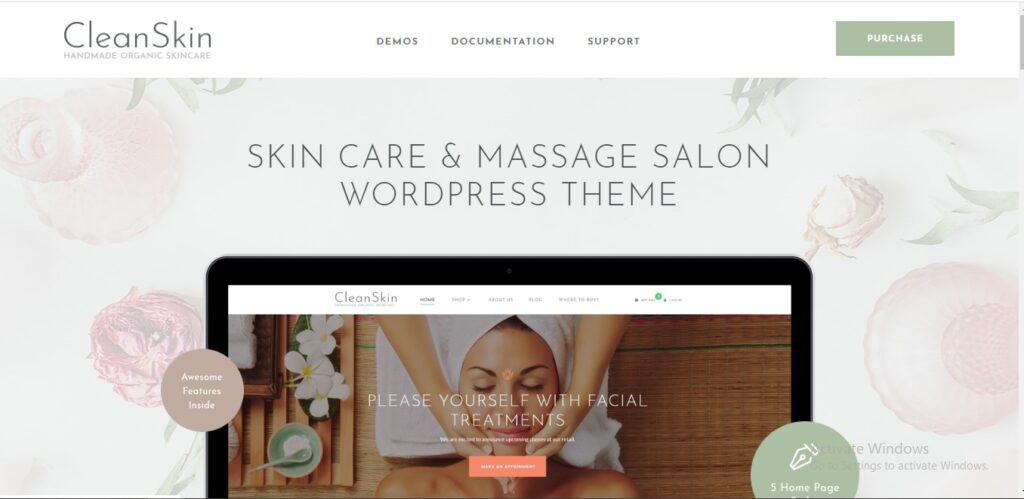 Essential key features:
WordPress Design themes with customized & handmade Items.
Functional and modern layout.
Build Homepage layouts with infinite versions.
Panel with options for customized themes.
It is customization, modern, flexible theme.
---
The theme provides a wide variety of choices to view the salon, salon, or massage room's beauty services.
The theme also includes a fully integrated WooCommerce shop that offers makeup products and cosmetics for skincare, organic makeup, and spa services.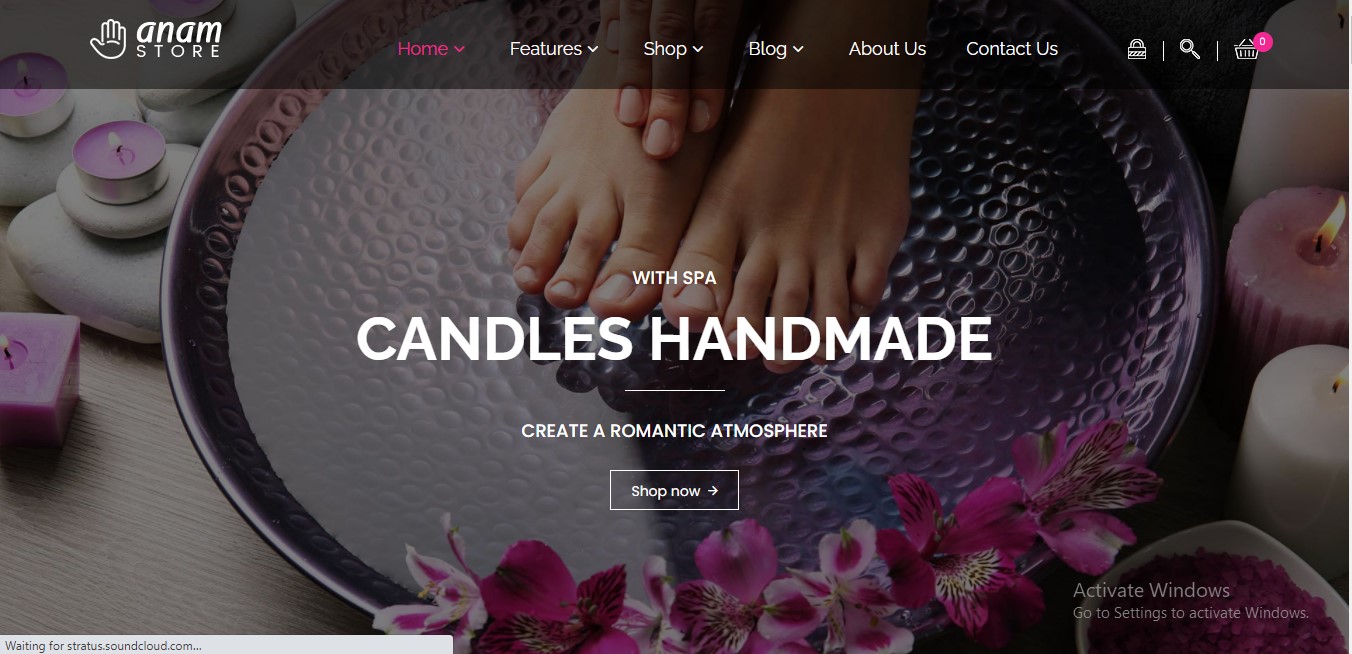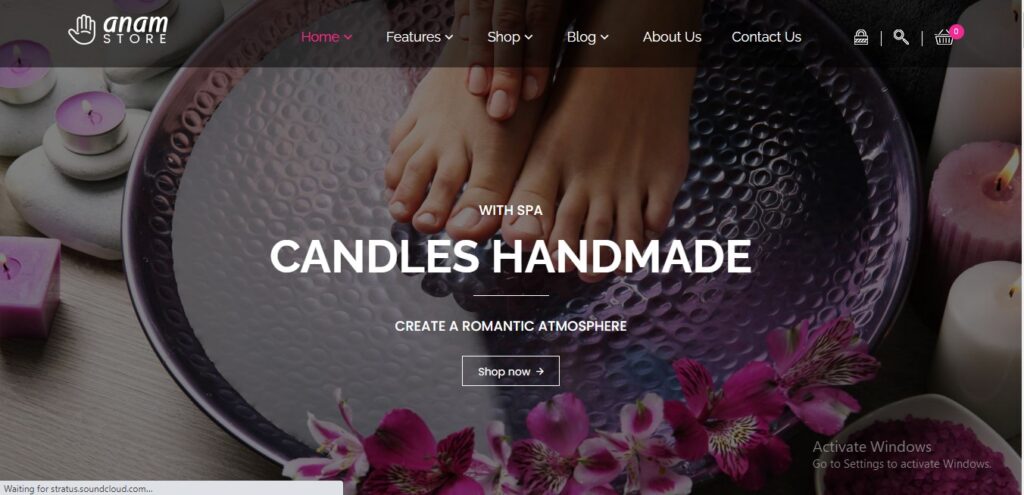 Essential key features:
Page Builder with Drop & Drag Element.
Custom design with header/footer.
It includes a basic page with the customized logo.
Compatibility with cross-browser.
Responsive WordPress Plugin with Slider Revolution.
---
This WordPress theme has been designed to include Hair Servicing Spa, Hairdresser, Nail Salons, Beauty Salon, Barber Care, Yoga & Spa Center.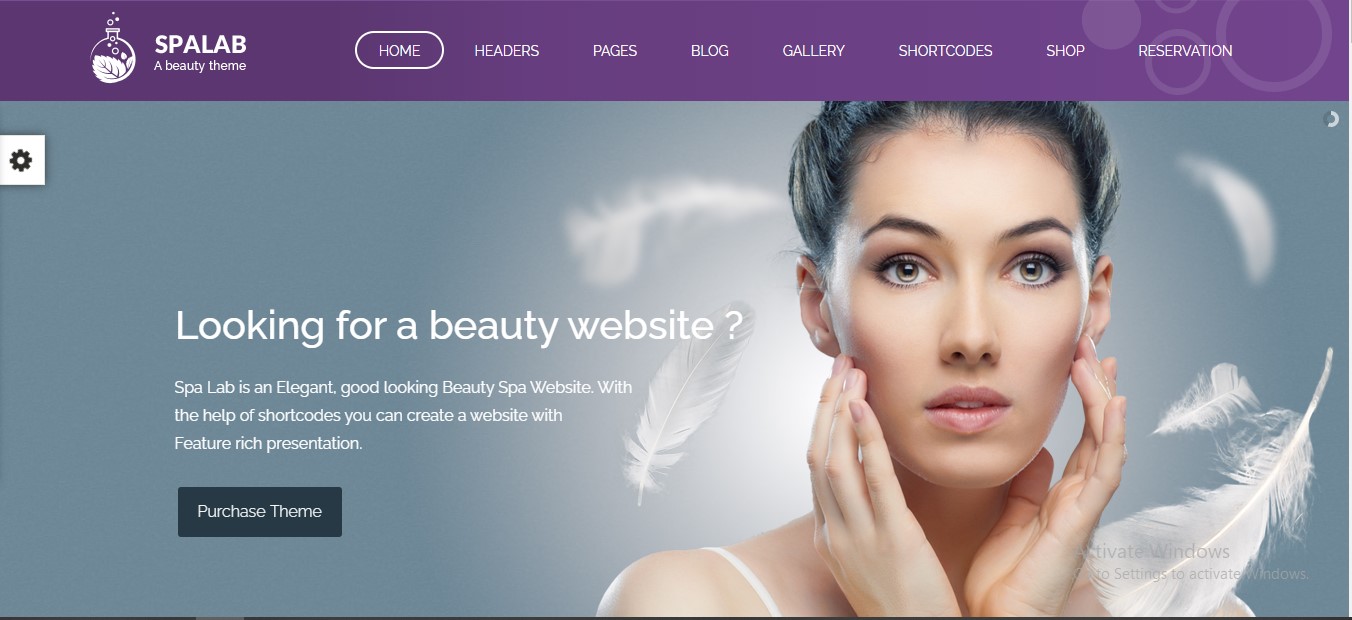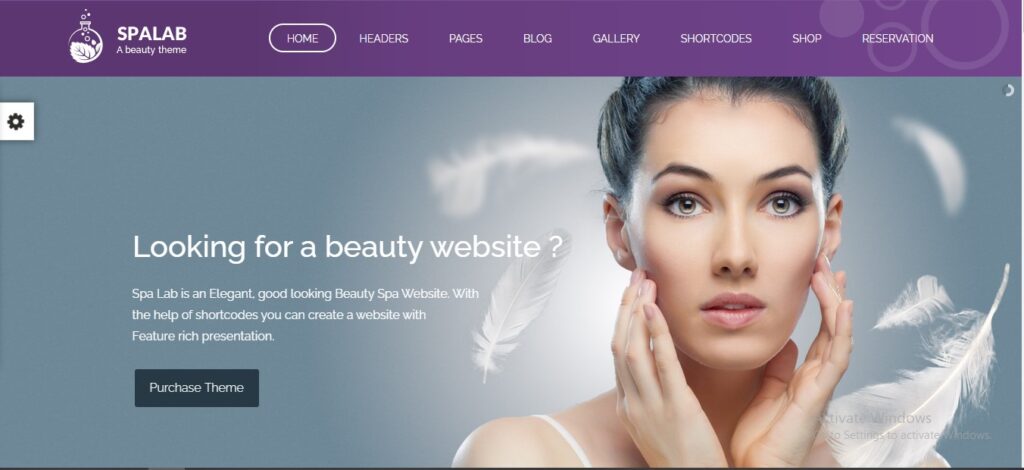 Essential key features:
One-click Importing Dummy content.
SEO Friendly theme.
Column management is also available for both page and post, global settings.
Options for unlimited layout.
Pages included therapists/procedures.
Reservation plugin theme.
---
Sana – makeup designer, makeup and beauty theme for multi-purpose and trendy WordPress, specifically built for the clothing designer, beauty salon. Sana provides the required WooCommerce online shop sites.
It helps to market your designer clothing, hair, grooming services, stylist services, beauty wear, beauty style, and accessories.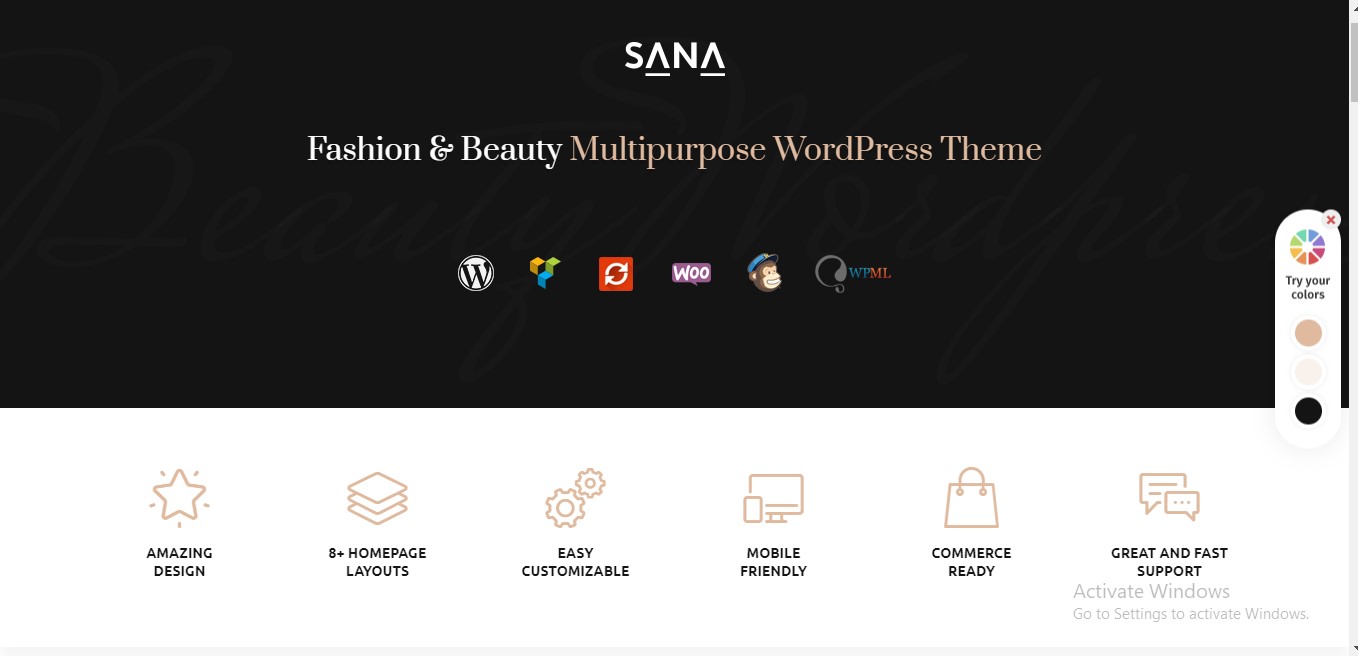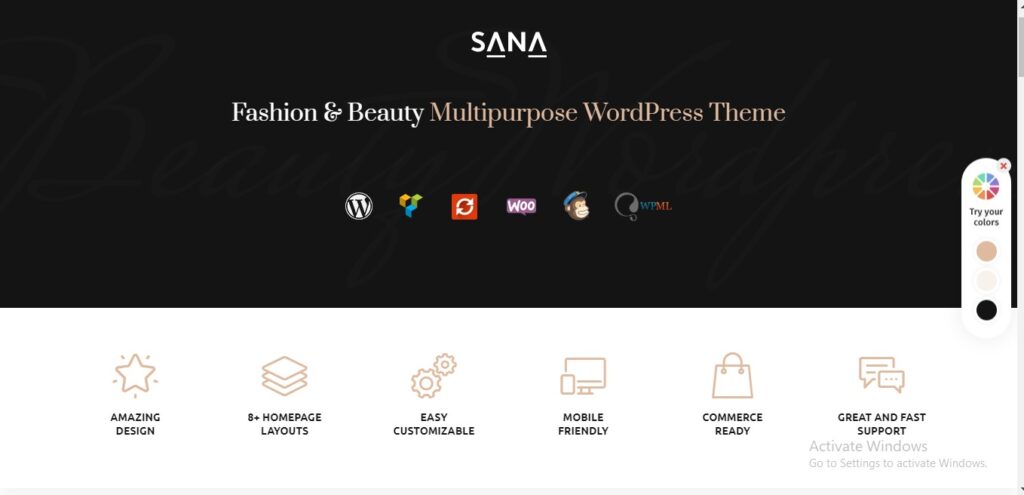 Essential key features:
It includes Five plus homepages for professional design.
This theme is compatible with a premium plugin package.
Build every layout that you can quickly and rapidly imagine.
There is no need to encode.
Slider Revolution with a drag & drop interface and other components prepackaged.
---
For the complete incorporation of design, the theme is consistent with WooCommerce.
Like spa gift shop, organic beauty, makeup department. This is perfect for natural cosmetic shops, makeup stores, trendy salons, and natural skincare.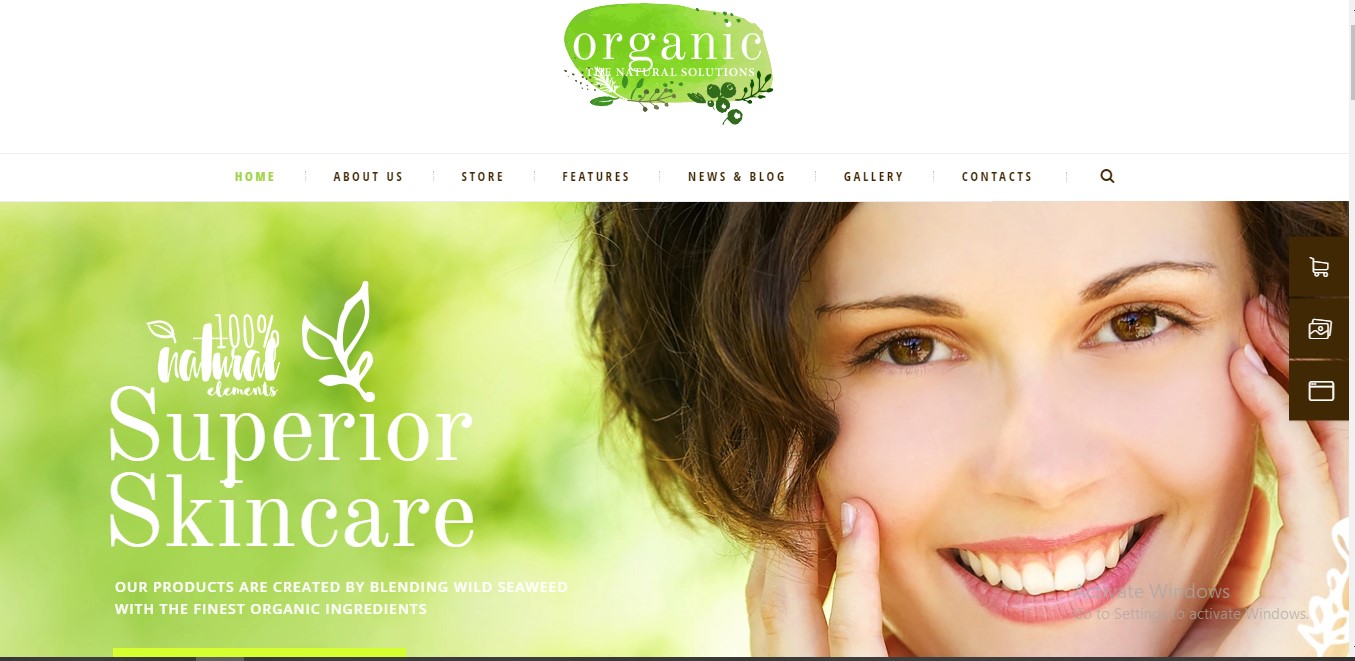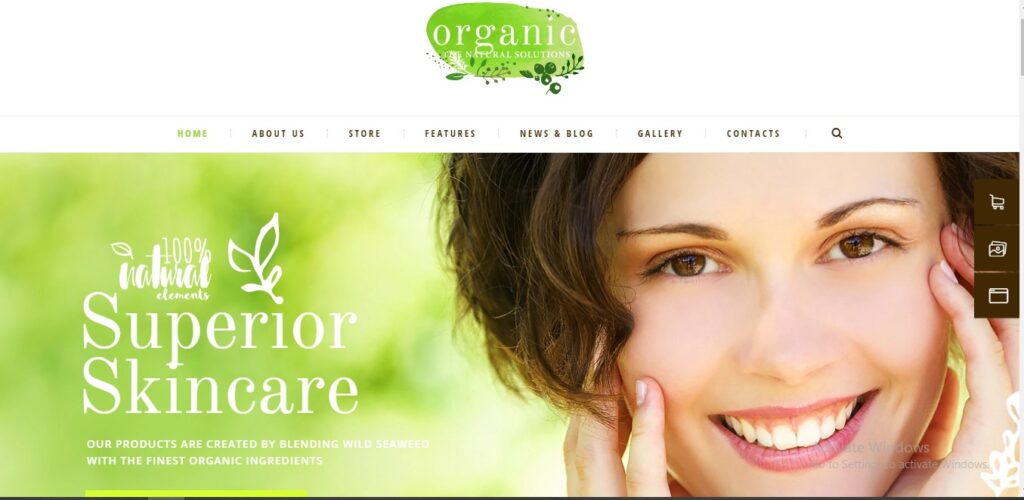 Essential key features:
The short codes you create are ready to develop your website in a short time.
The theme comes with an informative, intuitive visual interface.
The theme is clean and green.
Develop Homepage layouts with infinite versions.
Revolution Slider contains a Home Slider.
---
The design of the theme is simple to adjust to every section. Only change your front-end text, color, and photos and create your web.
This theme comes with a feature page builder that makes it easy to develop a new site that is easy to customize.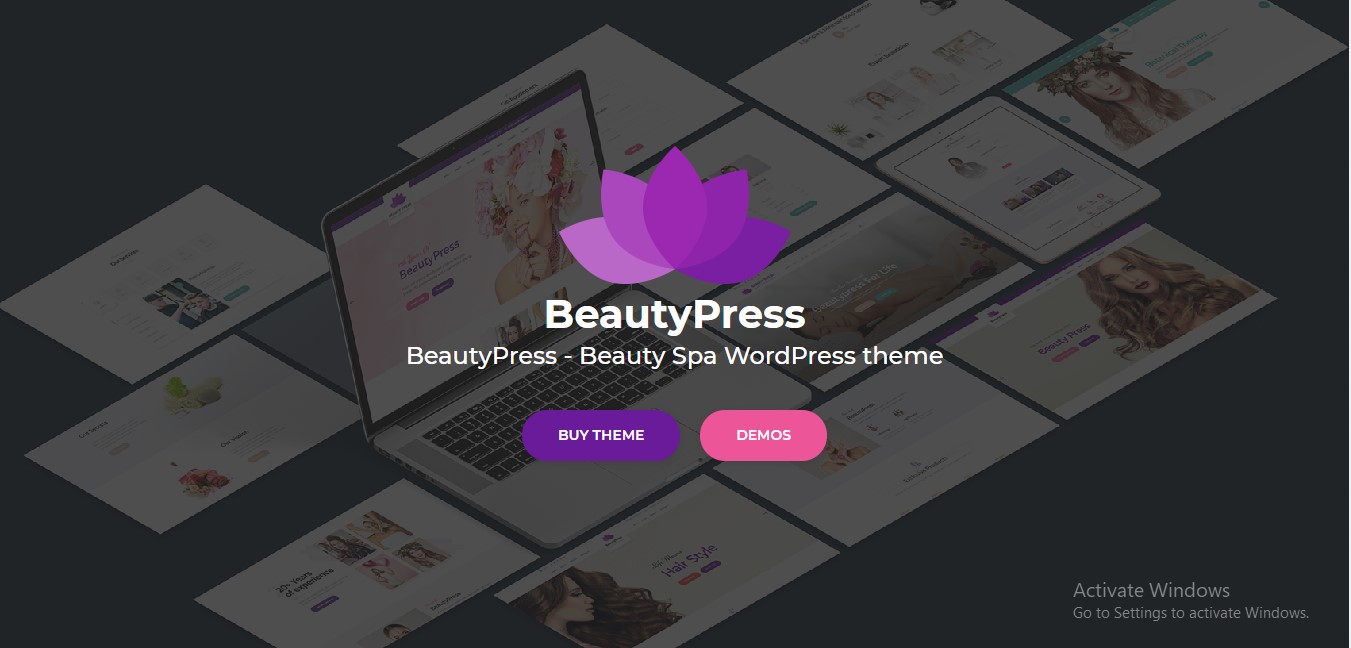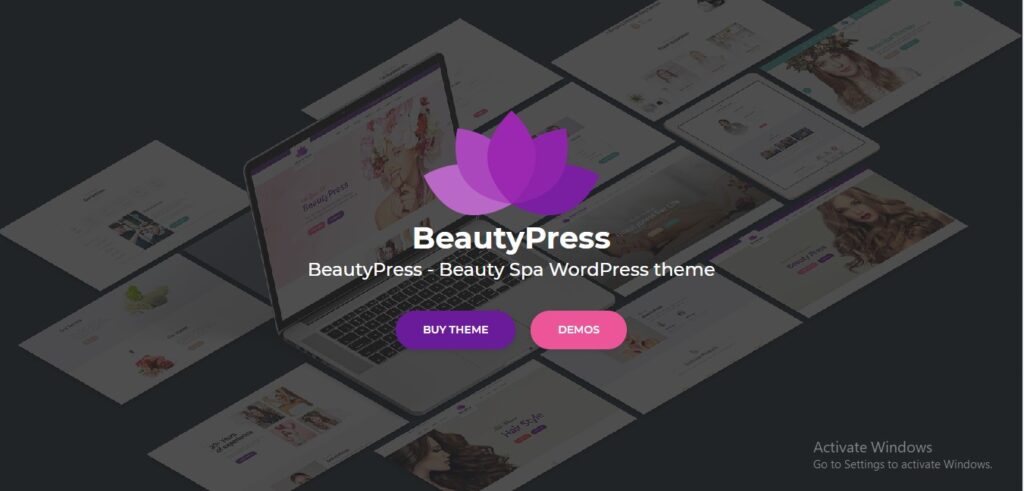 Essential key features:
It has excellent features like five homepage layout for such templates.
This theme integrated with the builder of the item list.
The theme has many formats of portfolios too.
It has a design and has packed with an efficient booking solution.
This is suitable for zero-programming consumers.
Conclusion
Since buying the theme that attracted your attention, you have to ask yourself what your next move will be.
Next, consider choosing the website's perfect name. Then, you can select the right theme among the above ten Best Cosmetic Shop WordPress Themes for your cosmetic store business.
Finally, if possible, try to enjoy your online beauty business before setting up.