Whether you love or not, WordPress slider plugins are an excellent option for creating elegant and professional slideshows. To display different types of contents in your WordPress website, including images, posts, categories, videos, and much more, we use slider.
If you take a look at today's' modern websites, you can see how beautiful and professional sliders they are showing. And, you'll be happy to know that using an excellent slider plugin, you can create such a great looking website. Each slider plugin has various easy to use interface and customization options.
Disclaimer: RainaStudio is an affiliate for one or more products listed following. We may receive a commission for purchases made through these links.
Best WordPress Slider Plugins for Serious Author
There are several slider plugins available, but thinking about your need and effort here, we've listed the ten best WordPress slider plugins for you.
Each of them is responsive, comes with many cool features and possibilities. They give you the best experience for making your desirable looking slider within a couple of minutes without any technical skill. So, chill and go for your desired one!
LayerSlider — Responsive WordPress Slider Plugin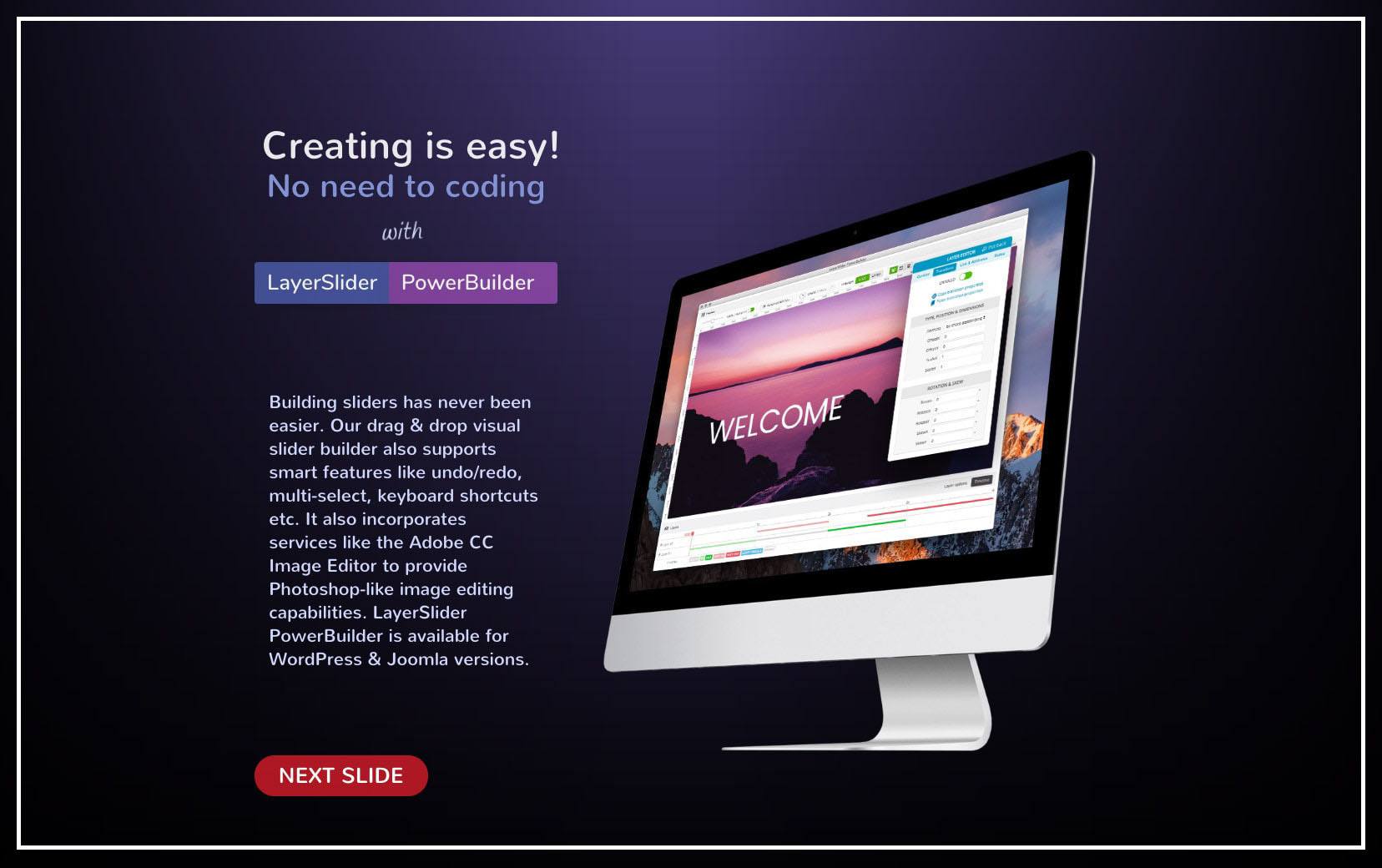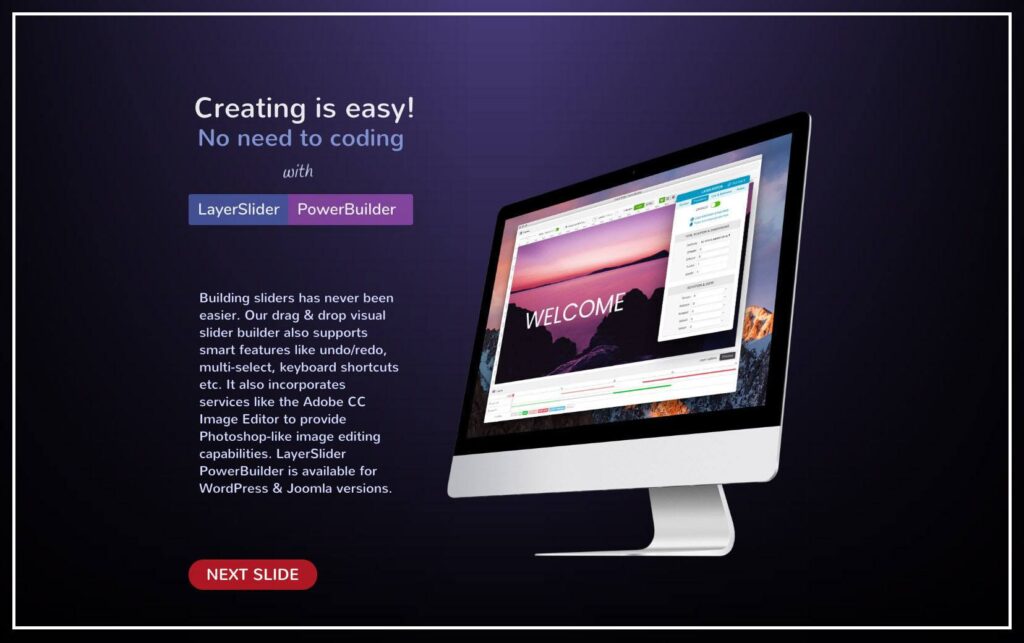 Let's start this list with LayerSlider, the best WordPress slider plugin in my opinion according to the usability and capabilities of a slider.
You can use this responsive slider plugin for various purposes, including displaying slideshows or image galleries with amazing effects, mind-blowing animated landing pages, or page blocks. Also, you can even create a full website using this slider plugin.
It works with a drag-drop visual editor, so you don't need any coding or technical skills. Nicely compatible and suitable for almost every type of WordPress website.
Slider Revolution — Responsive WordPress Plugin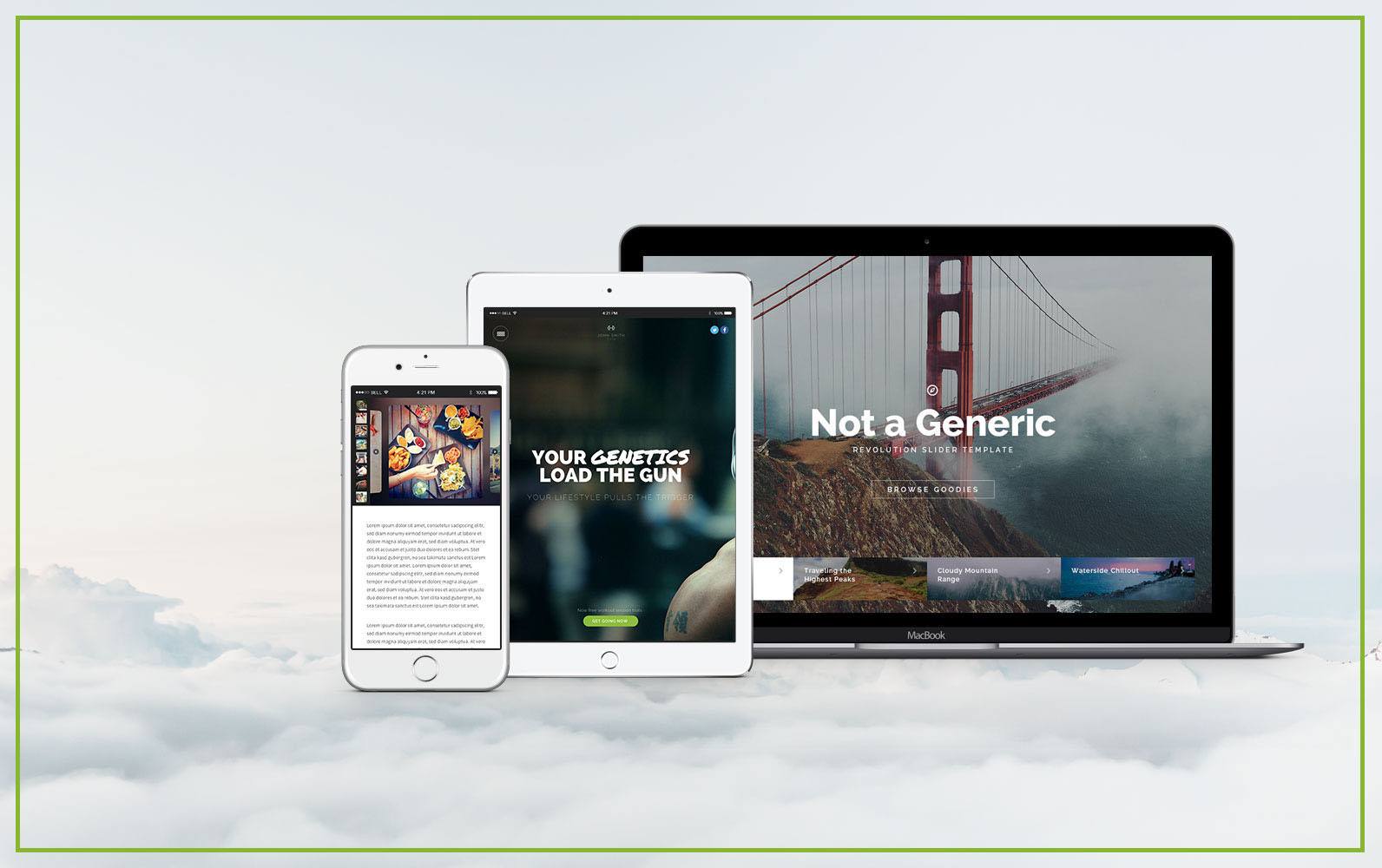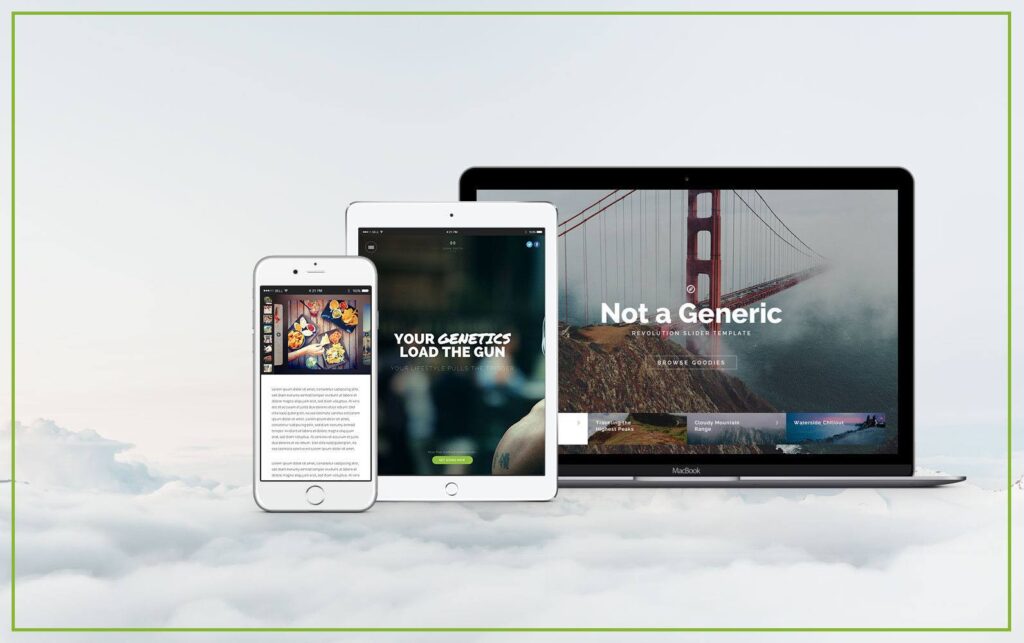 Our second pick is WordPress slider revolution that's definitely a revolutionary slider plugin being used for many years by the top developers. It's not only innovative but also super flexible and responsive, allows you to display your content through different animation styles and options for the best conversion.
With its visual drag and drop editor, it's super easy to create an image slider, full-screen slider, a carousel, a hero image, a video scene, a presentation, or even a whole landing page within a few minutes.
Slider Pro — Responsive WordPress Slider Plugin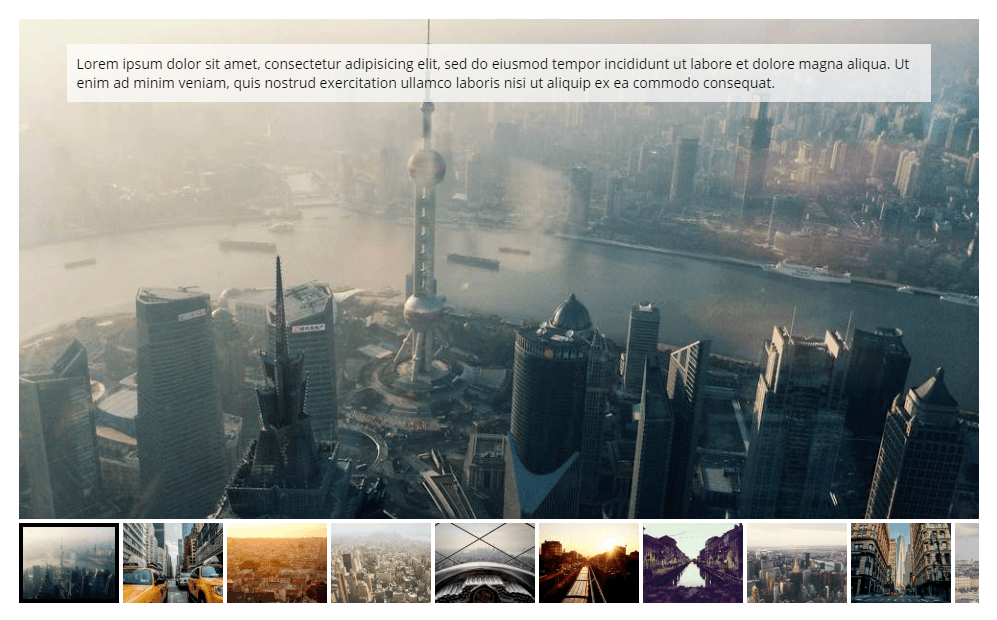 Slider Pro is another great WordPress responsive slider plugin in this list that is used for creating fully responsive professional and elegant sliders. It was built avoiding the unnecessary fanciness in order to provide the best experience for all types of users.
Using its clean, simple, initiative user interface, and a wide range of customizations you can create all most every type of sliders for your websites such as fully responsive full-screen slider with touch-enabled capabilities, smoothly animated slider, a carousel slider, and conditional slider for different sizes screens, and much more.
All In One Slider — Responsive WordPress Slider Plugin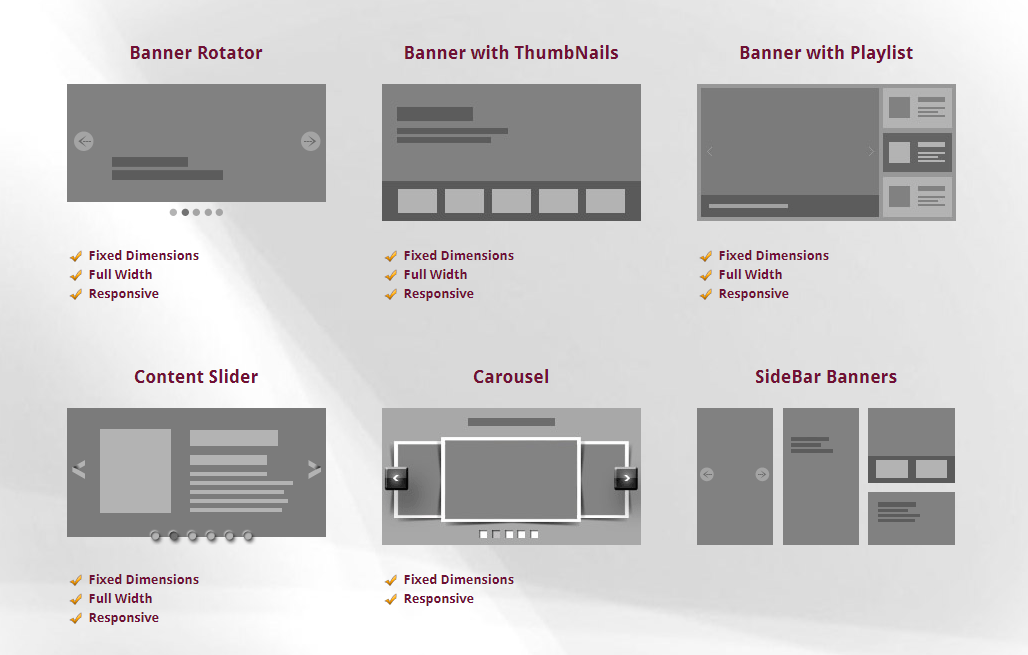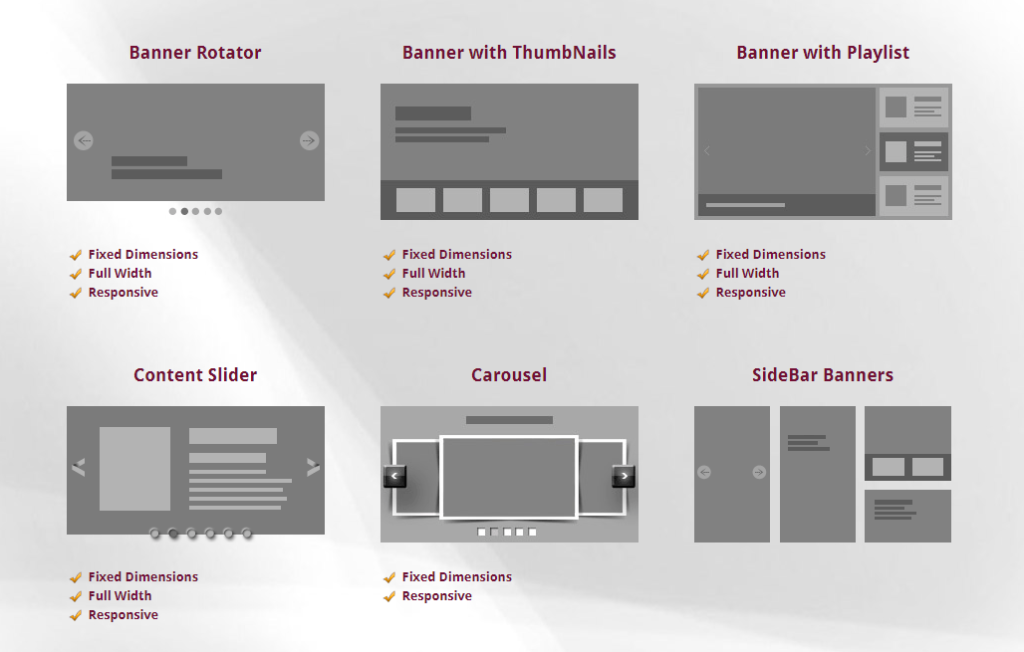 If you're thinking about a WordPress slider plugin that's fully compatible with jQuery, All in One Advanced responsive slider plugin jQuery might be the right one for you.
This slider plugin isn't filled with tons of features but obviously with the essentials, including touchscreen navigation, responsive design, and external URL link parameter for large images.
It allows you to create five types of banner sliders, like rotator, thumbnails banner slider, a banner with a playlist, content slider, and carousel.
With animated text using standard HTML tags, the process of creating, setting up, and maintain the sliders is such a natural way. There you don't need any special skills to do that.
Master Slider — Touch Layer Slider WordPress Plugin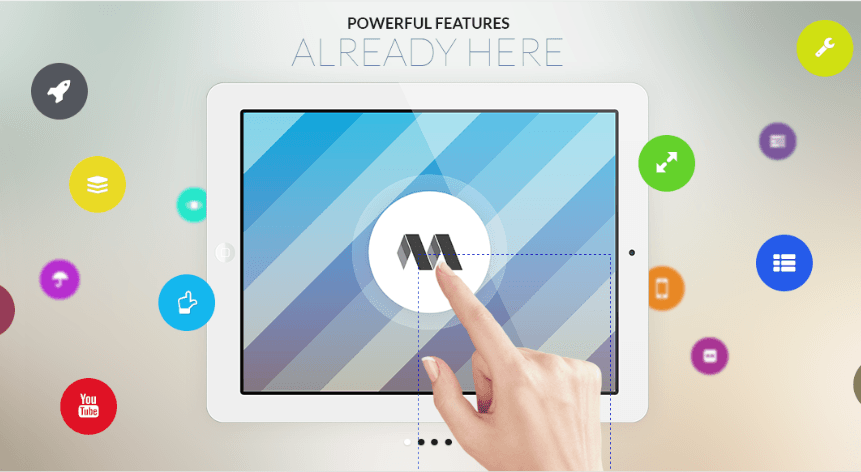 Master Slider is one of the best touch layer WordPress slider plugins, another great choice for creating content and image slider with super smooth transitions and effects.
A genuinely responsive slider, which amazingly compatible with all major devices. With its layer slider ability, you can add any HTML contents like texts, images, etc. in layers very quickly.
It includes 80+ built-in sample sliders for you and most essential features as well, including thumbnails, video supports, hotspots, and a variety of effects.
RoyalSlider — Touch Content Slider for WordPress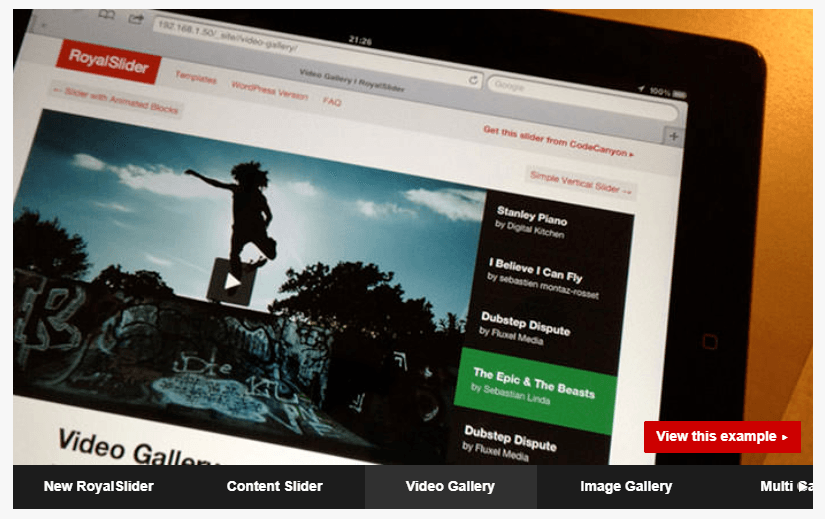 Royal WordPress content Slider plugin with touch swipe navigation could be the right one for you if you want to create fully responsive sliders populating data directly from Flickr, 500px, or featured posts of any post type like WooCommerce products from other websites.
It was built mainly focusing on the performance, stability, accessibility for providing the best user experience. That's why it's not super fancy and flashy polished like others, but easy to implement and use with most of the popular WordPress themes.
Logos Showcase — Multi-Use Responsive WP Plugin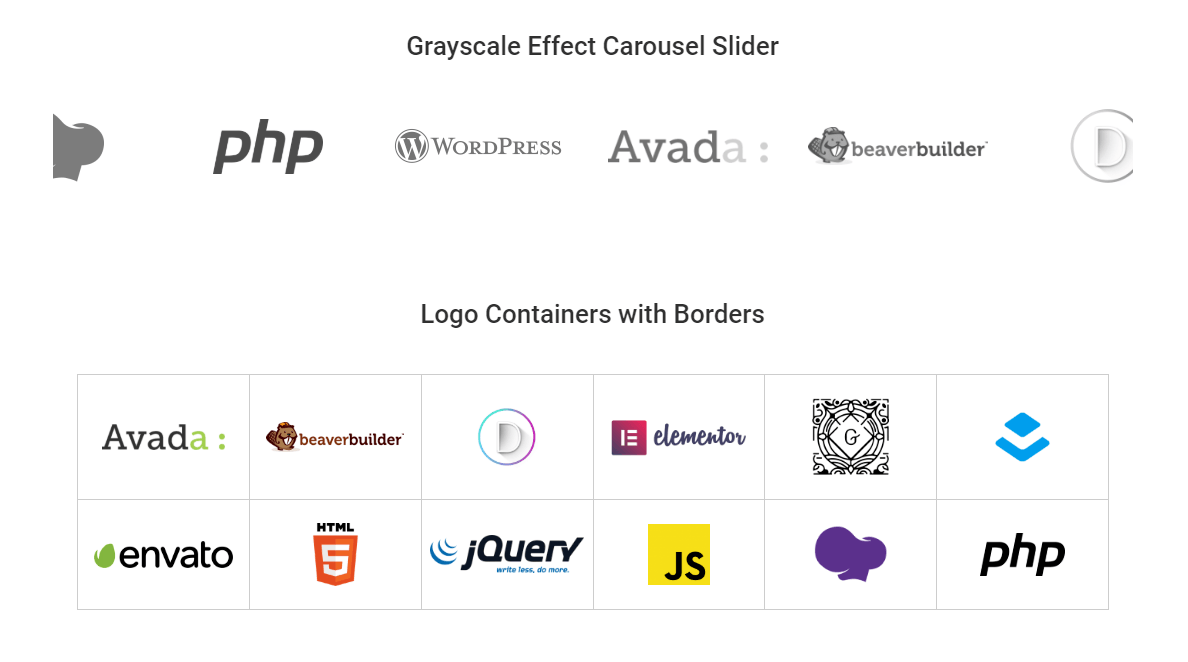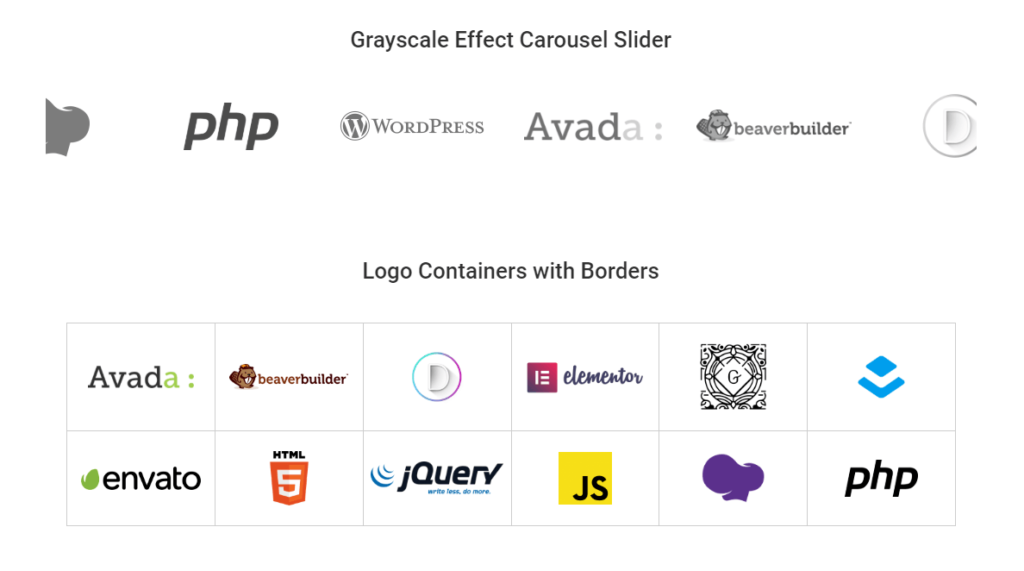 If you need to display a list of supporters, clients, partners, or sponsors logos in your website, the Logos Showcase responsive WordPress widget slider plugin is the absolute pick for you.
It comes with a built-in widget that you can use easily to display the logos you need anywhere in your WordPress website, even inside a default widget.
As well as, you can use this slider for other purposes, like displaying your images within a standard grid, a responsive grid, or a horizontal carousel.
Content Timeline — Responsive WordPress Slider Plugin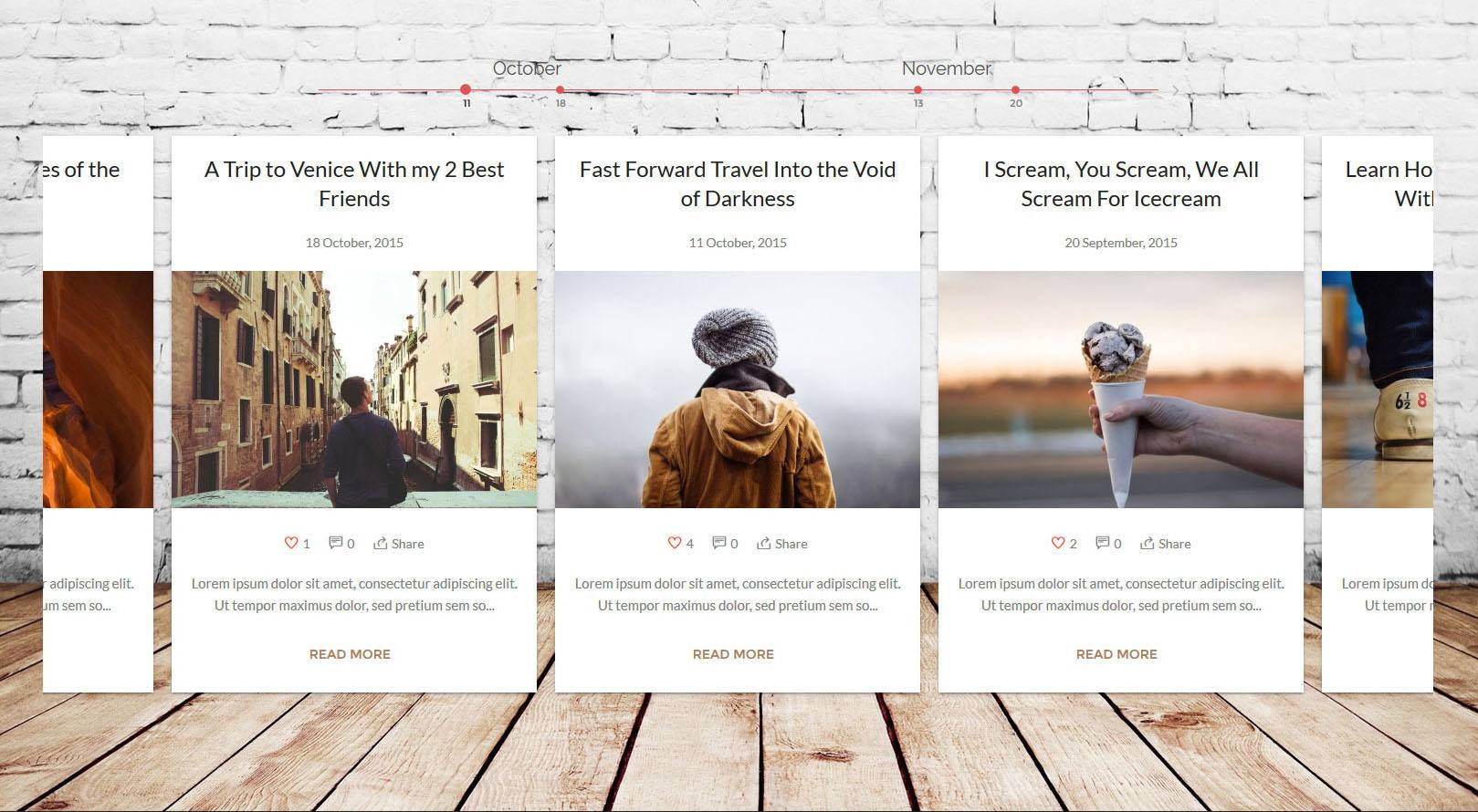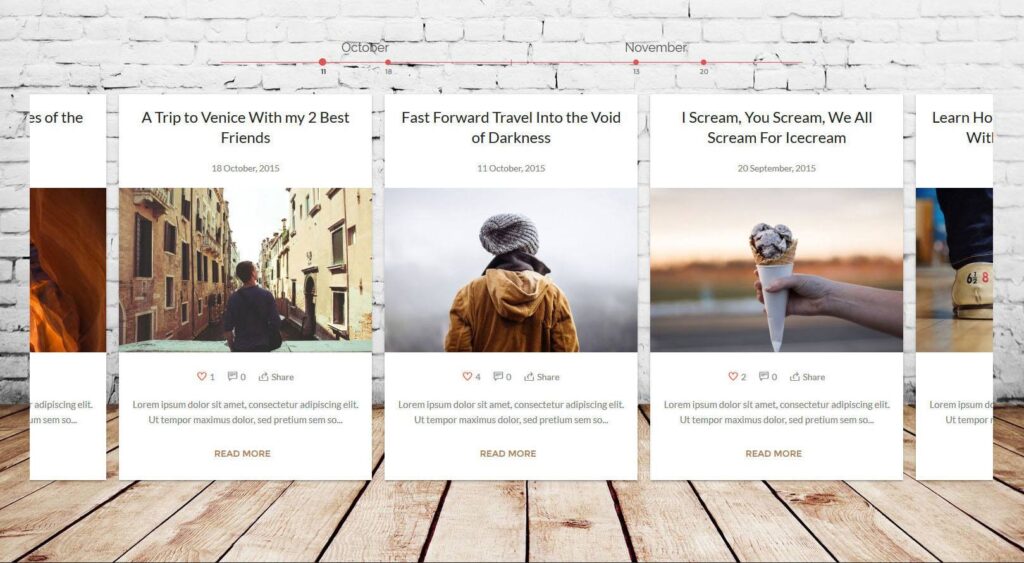 Content slider is a responsive WordPress posts slider plugin that makes it easy to display any organized content in your website in a cool sliding timeline including posts and categories.
It's fully customizable, easy to use, and implementable with any video, flash, and js script.
With drag & drop interface and 12 gorgeous card layouts, it lets you create the perfect timeline slider. Whereas, you can easily select a single post or entire categories to display. You can even create your card from scratch.
Super Carousel — Responsive WordPress Plugin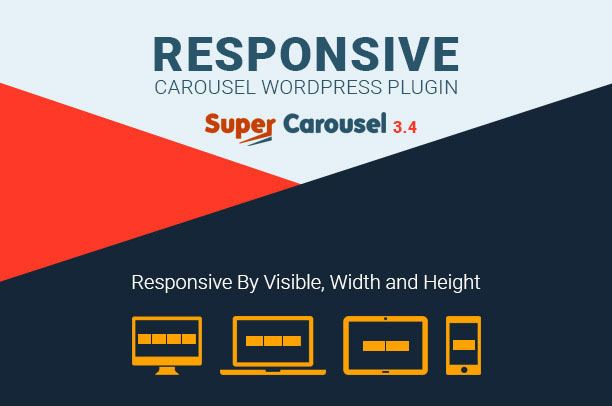 For displaying image and content in a responsive carousel, Super Carousel is the best WordPress slider plugin without any doubt. It has its own image and content management system, built-in templates, filters, and actions that's why its customization is super easy.
For creating a carousel, it supports different content types, including post, taxonomy, custom post, custom taxonomy, RSS feeds, Flickr, and YouTube. Navigation is also so cool with touch swipe, dot navigation, keyboard, and mouse scroll.
Hero Slider — WordPress Slider Plugin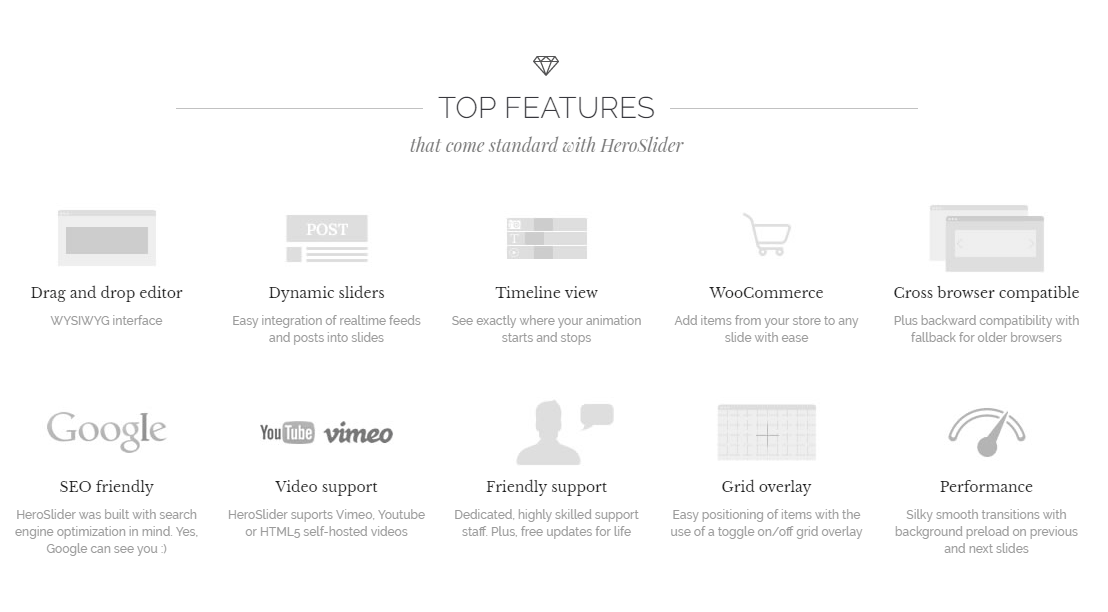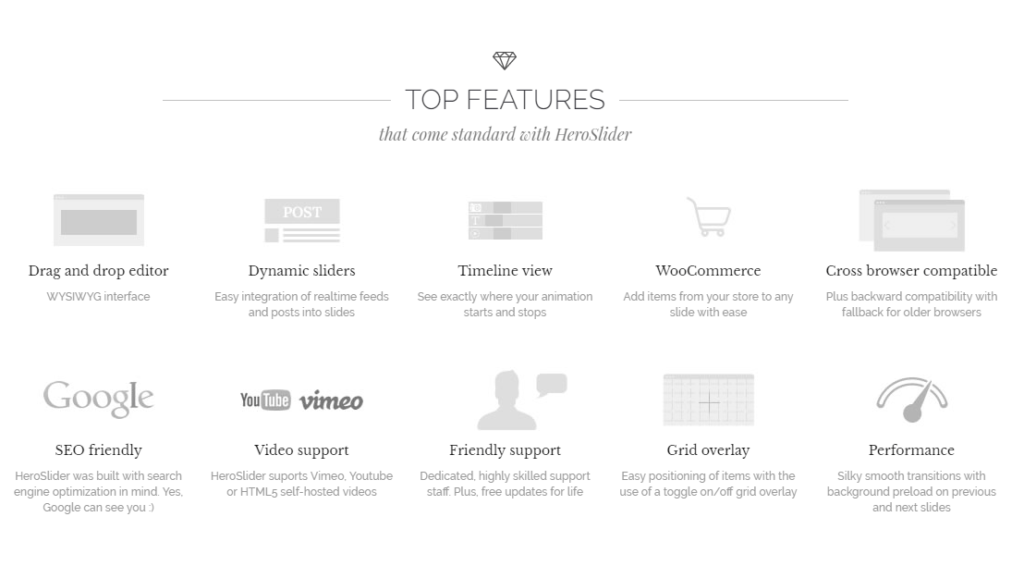 Hero is our last pick on this list of best WordPress slider plugins, which comes with an extensive amount of configuration options. The best part of it is that, the ability to add individual elements each with their own animation settings.
Like other quality slider plugins, it's also responsive and easy to use for its simple drag-and-drop interface. You can create wholly slick and professional sliders in a matter of minutes using this cool slider plugin.
In Conclusion
As I said in the above are the best WordPress slider plugins so far. You can choose any of them as your demand. Once you get the right one, you'll be able to create dozens of types of elegant and professional sliders to display in your WordPress website for sure. I hope this post will be helpful to you. Cheers!
You will love the following articles: