Establishing online business has become part and parcel of every business to succeed. With the availability of the internet and its resources, it's quite easy and fast to do it. But still, the same internet can be a threat towards building your business safely.
That is why you are asking yourself this question; what are the most secure WordPress hosting for a business website? The following are three platforms that thought ahead to help your business grow without interference.
All-Time Favorite Most Secure WordPress Hosting 2018
In this post today, you will learn about secure WordPress hostings which are all-time favorite by millions of users. We have tried to represent data-driven resource include hosting features.
You can check why should consider managed WordPress hosting for your online business before stopping by next.
WPEngine for Big Brand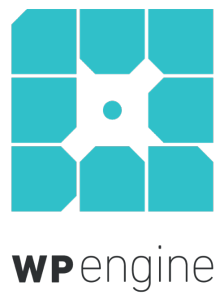 WPEngine is a WordPress based hosting that is really doing well especially for big brands. It can host both websites and apps. It has proven to be a good platform for promoting workplace culture.
WPEngine has built the WordPress brand in so many ways by just providing better tools and services for website owners. It has even won awards for that.
Besides, it is the most secure WordPress hosting for big business websites.
All talk about big brands and big websites should not scare you. WPEngine has hosting plans for all types of websites from personal blogs to large eCommerce stores. Managed hosting plan is the main one and it varies in different levels depending on your needs.
If you begin with a small site, it will eventually grow to let's say professional or business or enterprise. On each level you expand to, WPEngine will give you all the capabilities to manage your traffic.

In addition to that, different hosting plans have different pricing systems and they all depend on what you need or expect. Here is how you can host your website on WPEngine.
WPEngine Features Include
Malware scan and protection is the fundamental function that WPEngine is very good at. All their systems are great and they

enable your website to grow faster

.That is why they created a competent firewall system to protect your data from malware and hackers. The WPEngine also gives you the opportunity to back up and restore information all the time.
When it comes to user-ability, WPEngine offers the easiest website navigation technologies you can ever find. One of the great features it is and we love it.
There are simple user account management areas that are offered by WPEngine. This is supported by the web-based portals and dashboard provided that allow you to create, restore and deploy site accounts whenever.
Anything to do with WordPress just knows that you will not have a hard time installing it.
JustHost for Online Business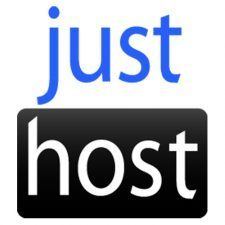 Since its inception, Just Host focuses on giving super friendly pricing systems to pull in customers who are looking forward to running their online business affordably.
So far so good, many people prefer it because their cost is lower when it comes to running start-up websites, blogs, and small online businesses.
JustHost's shared hosting plans are incredible. They are very secure and offer so many features. You may wonder what happens when you outgrow your shared hosting plans.
That is why their hosting plans are divided into different levels which give you the easier plans to handle your traffic. All the three plans have an upgrade option that will allow you do a lot more with your website.
Besides shared hosting plans, Just Host also provides VPS and dedicated hosting plans which will allow you to expand easily.
Due to the low costs, JustHost offers, I'm sure you are curious about the features they offer. Easy to use; this is the main feature in Just Host websites. User experience is the most important thing they value and that is why they offer the following;
JustHost Features Include
Easy set-up: it is extremely easy to create an account and establish your website. First, your domain name just comes immediately you sign up for it. Then, after agreeing to their terms and conditions, you will click to install and all that you need will be launched.
Help and documentation: when it comes to carrying out simple tasks on your website, you may not need so, much expertise to do it. JustHost offers you detailed guides and tutorials on how to do them. Just a few click away and you will be sorted.
Customer service: if the step by step guides and tutorials are not helping, there are live chat and call platforms which work for 24 hours that you can reach out to JustHost's technical experts. They do all these to make sure you feel safe with your website.
Bluehost for Small Business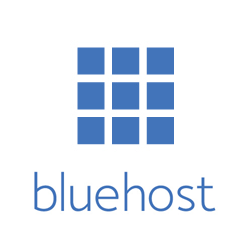 In all the WordPress hosting, BlueHost is the most popular. This is because small businesses like it.
As at now, it's one of the largest hosting companies in the world with a million customers.
What really makes BlueHost the most secure hosting sites for business, is that they have their own data center where they create their own servers.
They also control all technologies involved in running their platform.
When it comes to hosting, shared plans are popular. Private servers, dedicated servers, managed WordPress hosting and cloud hosting are also available. BlueHost pricing rates are quite low and it all depends on the customer preferred plan.
Some of BlueHost Features Include
cPanel: this is a nicely modified tool which BlueHost uses to make it easy for you to be able to manage your hosting account.
Easy to use: each and every BlueHost providers are well equipped and have all the tools you may need to kick-off your business. That is why most beginners prefer it.It has a nicely designed user interface that makes it viable for you to create email accounts, set up FTP accounts so that you can reach your clients. Managing your database will also be easy because they are all done online.
1-click installation: when installing WordPress, you will not need to learn how to install it. Just click its installer and BlueHost sets up.
Documentation: sometimes you may want to do something on your website, perhaps add plugins or modify it. With BlueHost, you have accessible step by step guides in just a few clicks away.
Customer service: not everyone on BlueHost has technical expertise in website management. That is why BlueHost has a professional staff who are always ready to help all the customers who may be encountering problems.Their help is usually quick and efficient. You can safely reach them through live chart which is quick or phone and email.
Other BlueHost features include: limitless database, limitless bandwidth, POP3 and IMAP email support, infinite email accounts and storage, Spam-Experts, Free domains, most secure WordPress hosting, easy and quick installation, FTP access.
Final Words
Today, WordPress is the backbone of more than one million websites on the internet. But there is still a growing need for most secure WordPress hosting services.
If you consider the security offered, hosting rates and features of the above three WordPress platforms, you will notice that they could be an excellent choice for you to start your business.
Though there are many other WordPress platforms that you can find and explore because they have the same resilience as these ones.
You will love the following articles: