Maybe you want to highlight or change text colors in your WordPress blog article. Sometimes we don't find things more accessible to get done, so here on this post today, I am going to show you how easily you can change text color in WordPress post.
Change Text Color in WordPress Post
In the following paragraphs, we tried to explain every small step we need to perform to change text color. Open or login to your website's admin dashboard.
Initially, you will probably not see an easy way to change the text color. Because, for some reason, WordPress core developer decided to collapse this feature. Here's how to expand it.
Step 1: Go to the "Posts" section on your WordPress Dashboard and click on the post you want to edit.
Step 2: Once you click on the Post Editor screen, click the "Toggle Toolbar" button on your post ("Round Bottom").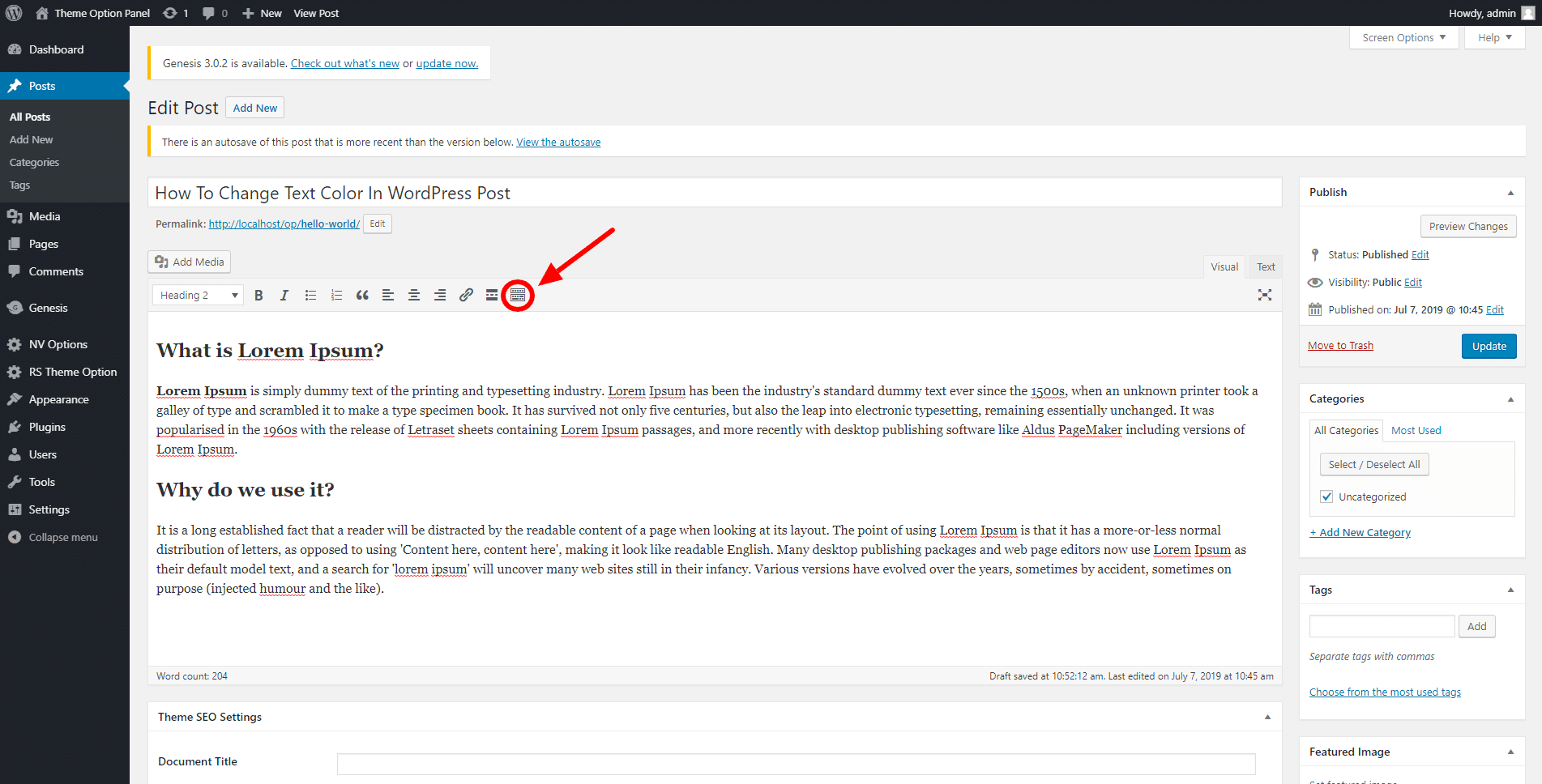 Step 3: This will bring some additional options on the toolbar at the top of your post. One of these options is the "Text Color" drop-down box.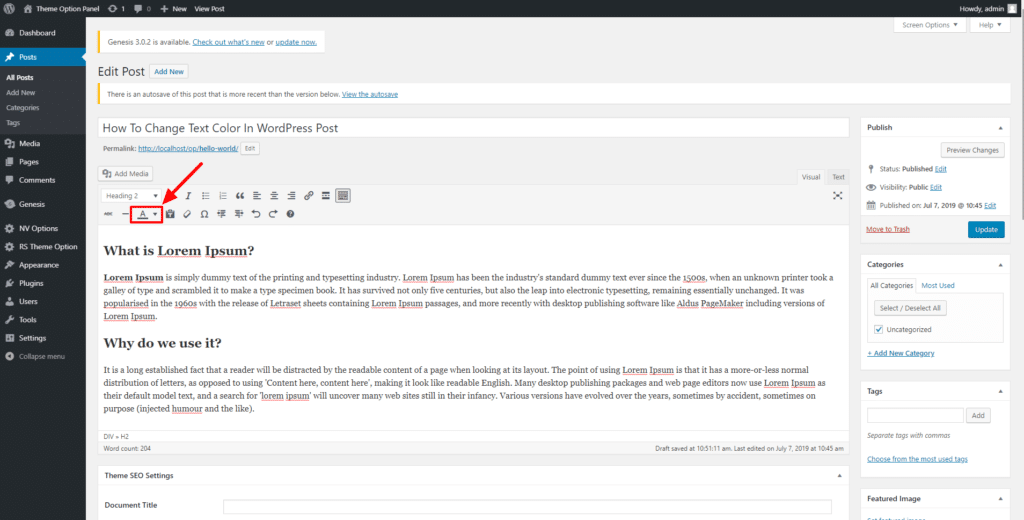 Step 4: Use your mouse to highlight the text you want to change, and then click on the "Text color" drop-down box. You choose any color.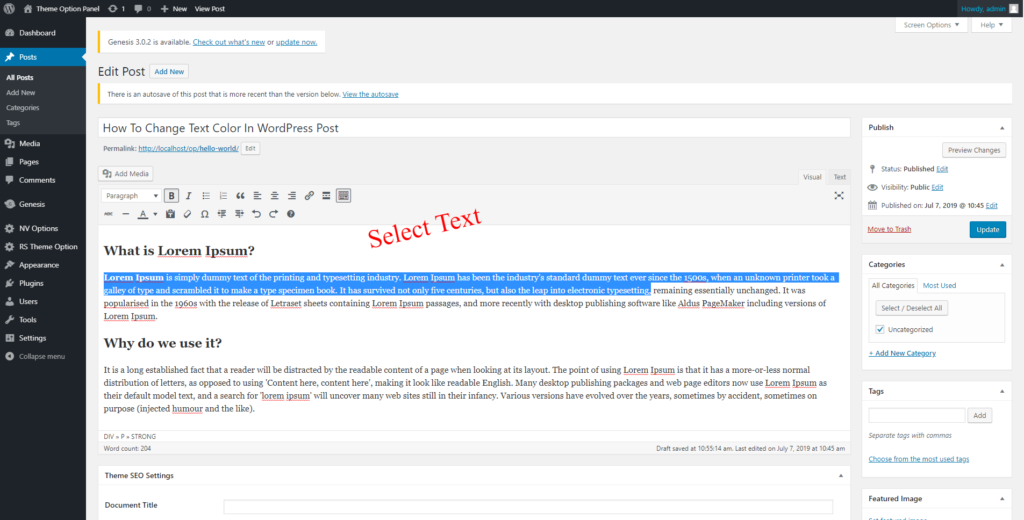 Step 5: Once you choose a color, you can click on the "Update" button on the right-hand side to save your changes.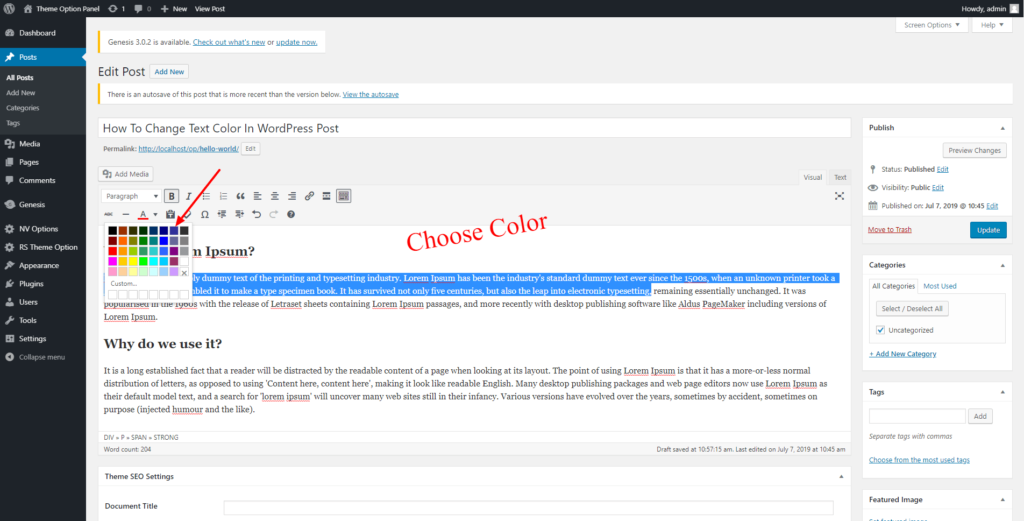 Done Change Your Text Color in WordPress Post.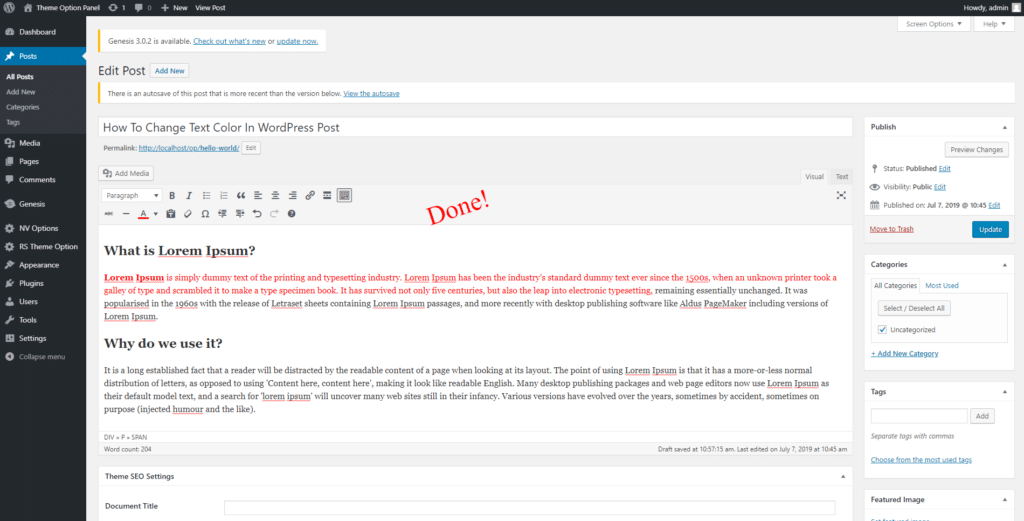 If you want to add a topbar to your site, this post may help you to achieve it: Add TopBar in WordPress while Using Genesis Framework
Conclusion
We are lucky if we were able to help you to change text color in the WordPress post. If there any specific issue you are looking for a tutorial on to solve, comment below. We will try to come with that requested tutorial for you.
You will love The following tutorials: