SSL stands for Secure Sockets Layer. It is a cryptographic protocol technology designed and developed for transporting data securely between a web server and a browser over the computer network.
After purchasing an SSL certificate for a domain, we have work to do.
Especially if the website running on WordPress, we will have to install and configure the Really Simple SSL plugin to fix insecure and mix content issues.
Why is the SSL certificate necessary?
Well, we have, and often we share instrumental and organized data on a website. If you are a blogger, you'll know how an article takes your time & hard work to get well organized and informative.
So, don't you want to present that article more decently and securely?
I think of course you want, even everyone does. That's why a website needs SSL. You may also read 20 Benefits of having an SSL Certificate.
Install and Configure Really Simple SSL Plugin
The Really Simple SSL is a viral and powerful plugin for loading a WordPress website over HTTPS. This plugin helps to introduce an SSL certificate with the user's browser. The plugin can be used for free, and you can download it from the WordPress plugin repository.
This plugin is being used over 3 million WordPress websites.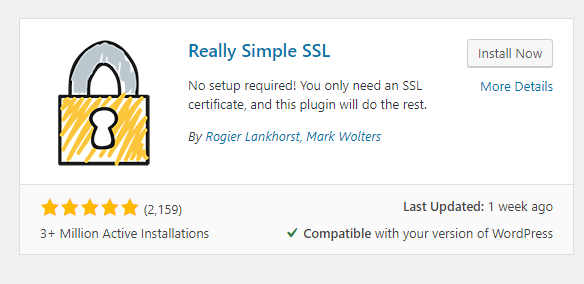 Let's first install and activate the Really Simple SSL plugin:
If you want to know more about installing a WordPress plugin, take a look at how to install WordPress plugin right ways.
Go to Plugins → Add new
Search for the plugin "Really Simple SSL."
Click on "Install Now" and activate the plugin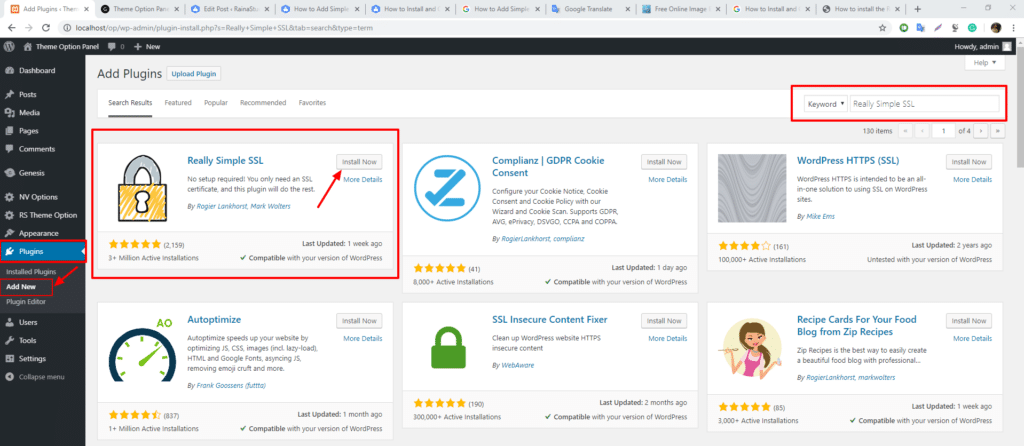 Then Configure Really Simple SSL plugin:
You don't have too much to do after installing and activating the plugin. As soon as you are done that you'll see changes. The site will load over https and will be in the GREEN encrypt symbol.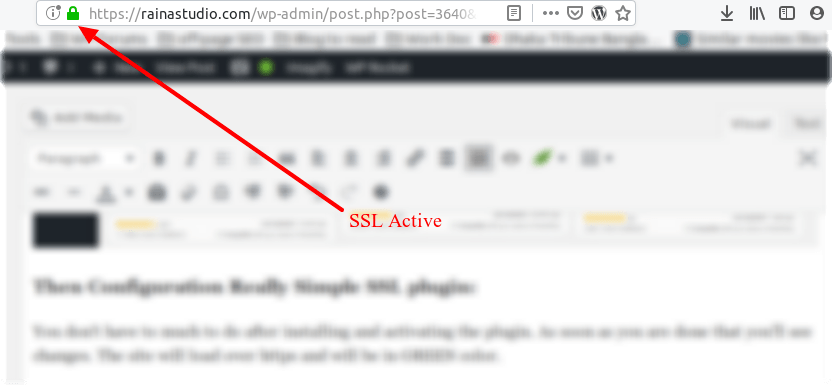 Configure settings of Really Simple SSL is a matter of few clicks. You will only have to enable Mixed Content Fixer and hit the save button.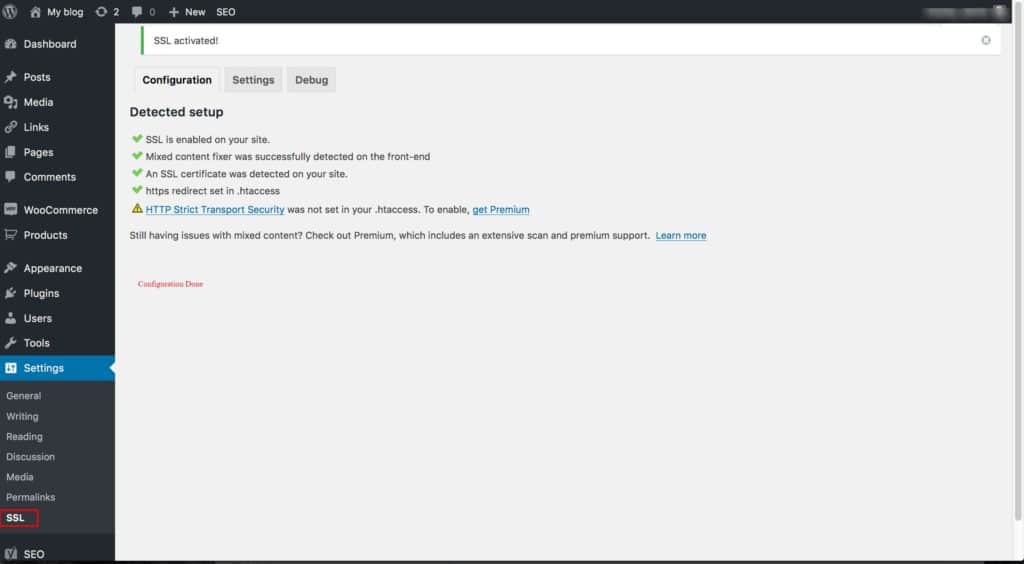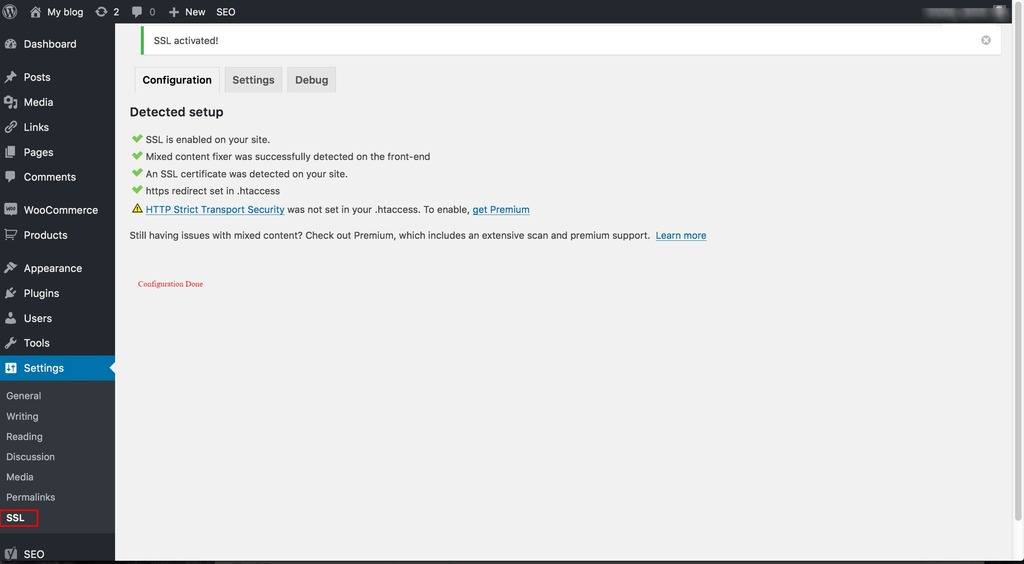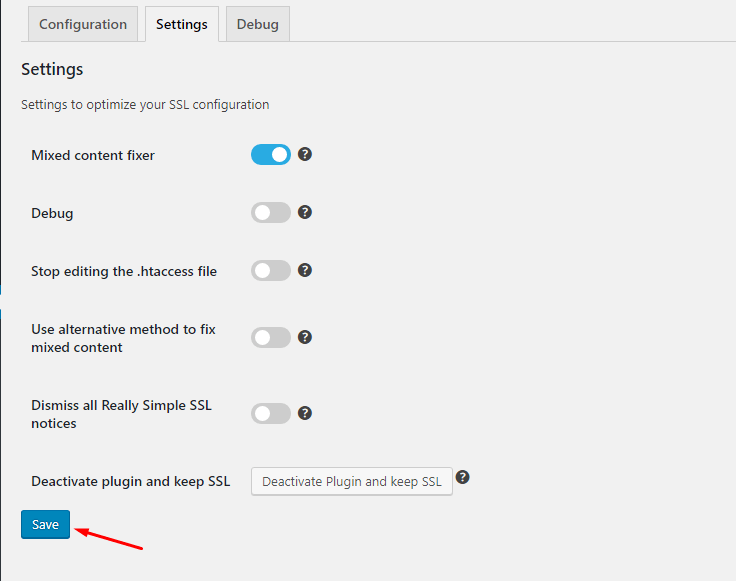 Now Your Website and Domain is Secure. 
https://yourdomain.com/
Conclusion
If you have a website, you may be the only person who trusts your content. Logically, SSL needs to present trust and transfer all of your contexts securely to the user's browser.
You will need to implement a security layer, which is Secure Socket Layer (SSL or TLS) and Hypertext Transfer Protocol Secure (HTTPS).
Fortunately, setting up an SSL certificate and implementing it for the WordPress platform is relatively easy. It can be done in a few steps you have already noticed. Feel free to leave a comment if you have question-related.
You will love The following tutorials: